I got a small tutorial on textures today from my friend Tonya. (If I stay two steps behind her she does all the hard work in trying to figure this stuff out and then I can reap the spoils! ;) Thanks again for the help, T.))

I added some textures to the pictures I shot yesterday. Some are pretty funky and weird and I might not even like them tomorrow, but tonight I am under the influence of lots of ice cream with chocolate syrup and butterfinger crumble on top so some are a bit tripped out (My photographer friends might come and confiscate my photoshop after seeing these...). Anyway, I had some fun learning something new, and would like to know your thoughts. Do you like them better before or after the texture? (Look below to see the befores.)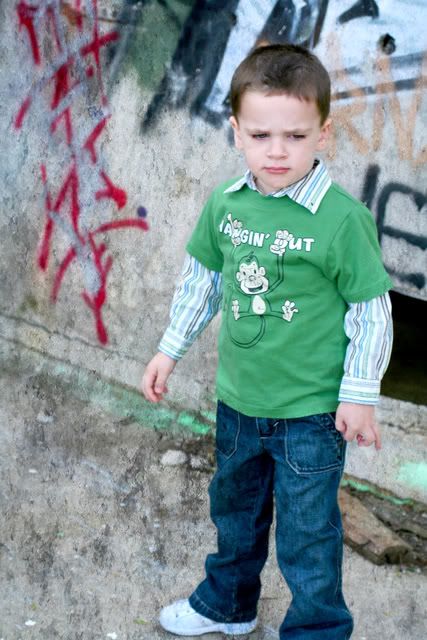 This one you will either love or hate. This one is the one that might put me in a time-out from photoshop. What do you think?





If the last one is too weird- blame the ice cream!!

p.s. I do think the boys needed to be in hoodies with grills for some of these shots, or zip-up jumpsuits with grease stains. I will do a better job of consulting with Wardrobe before our next shoot!