Saturday, I headed down to the beach to one of my favorite beach cities to have some fun with friends. My friend Colleen and I have been talking about taking some pictures of her for her husband's desk at work as a gift for Valentine's. I thought this was such a fun idea. (He just got a new office and she and I both decided he needed some serious frosting for his desk.) Tim is not going to be able to concentrate with her beautiful mug staring back at him; SHE IS DROP DEAD GORGEOUS! And her personality, I can't even begin to describe how magnetizing and engaging she is. I could talk to her all day and not be bored. Take a look. By the end of this post you will be wishing you were friends with her too. ;)


See what I mean? Gorgeous!





I love the connotations behind this picture: She is the one Tim wants to see first when he walks in the door. Colleen is home to Tim. I just love the sentiment I feel when I see this photograph: no matter what the day brought she will welcome him with that contagious and assuring smile and he will know he is in a safe and happy place filled with love and laughter.





Colleen's an artist.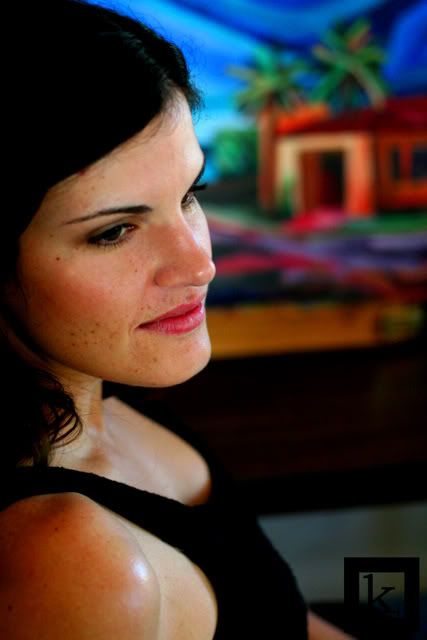 When she suggested we shoot at her house, I jumped at the thought of being surrounded by her palate of colors. Her home is stunningly decorated with several original pieces. They are all distinctive and original. Each has a story behind it too. I enjoyed hearing about the muse behind her artwork. (I hope to comission a piece someday too, a mermaid. For a little girl's room. Please, please, Lucky Art God, send me a girl.)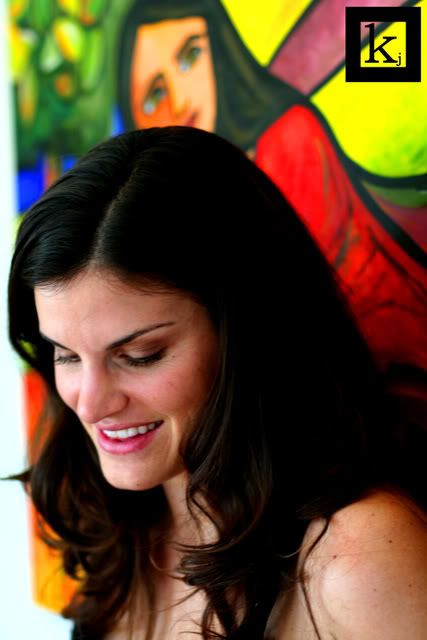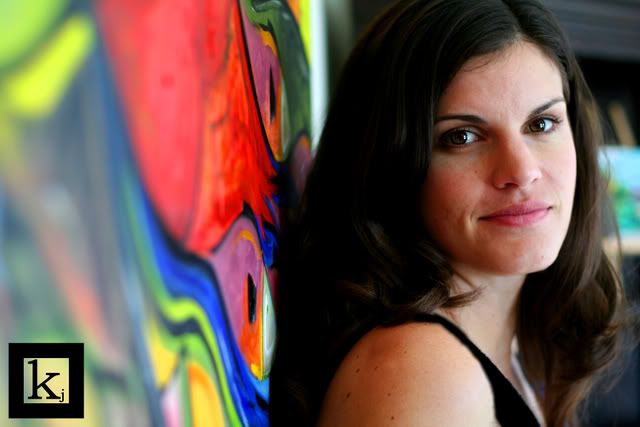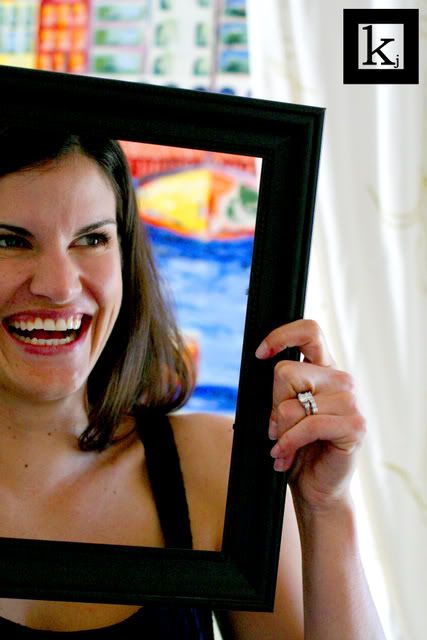 Some details from her studio.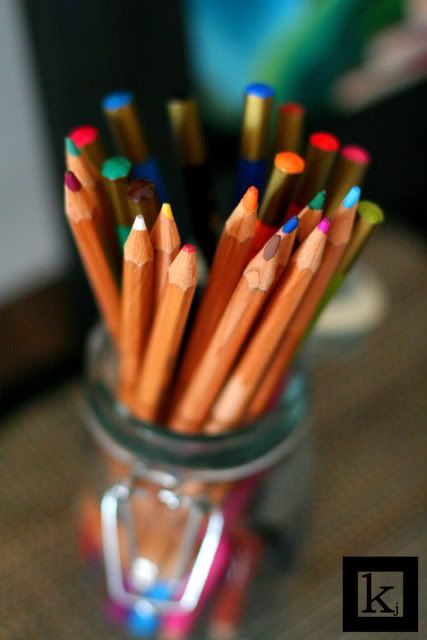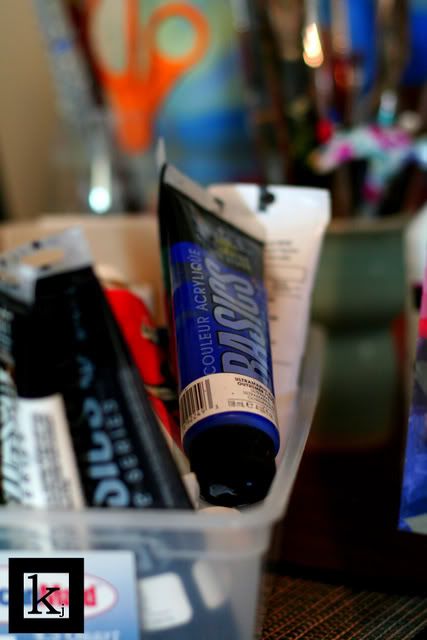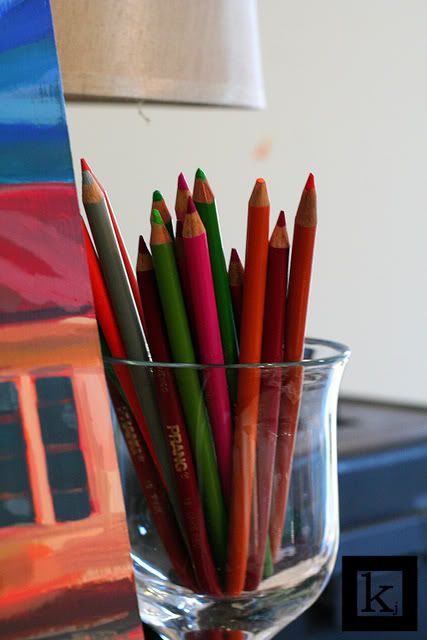 These pictures will make you smile.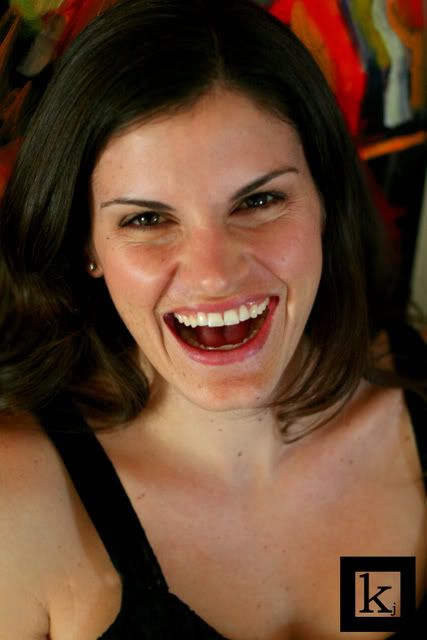 See. Contagious.


This picture will make Tim's heart skip a beat.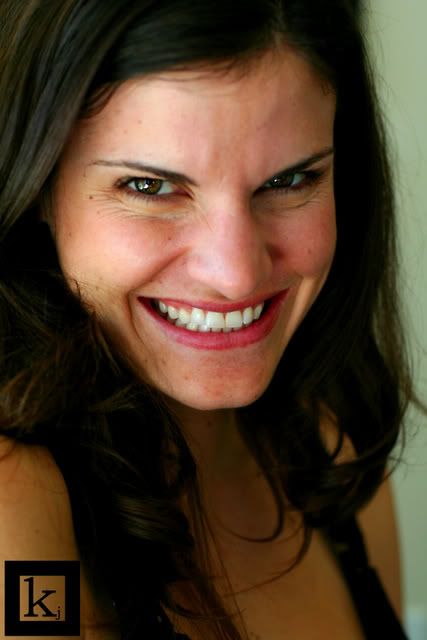 See. Gorgeous.


Colleen has so much spirit and energy; I think that is why I enjoy her company so much. It was interesting to see however, how peaceful and calm she became with a paint brush in her hand.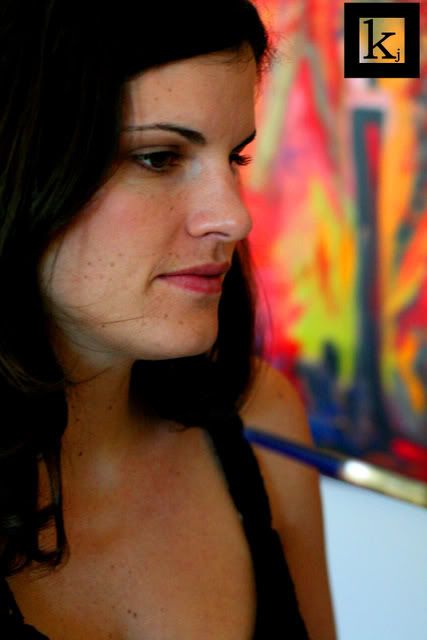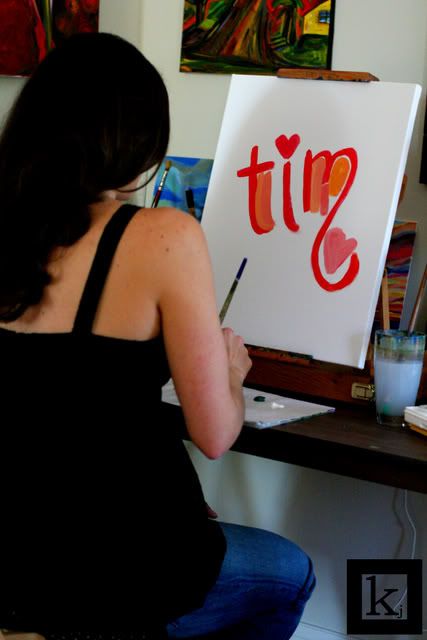 More gorgeousness.





I the name of art, I had a try with my medium.

Here's my attempt at getting artsy...





Even though this picture is of Baby Emmi (Who finally had her eyes open. She is usually asleep when we are together.) I have to give a shout-out to my friend Kate. It was so fun being able to spend some time with you too. (You all have met her before; She's Kyle's mom. She's also Colleen's big sis.)




Gunnar and Ky-Ky made an appearance at this shoot too. Colleen let them have a go with the paints; I think they both destroyed their shirts, and her brushes. All in good fun, right?




Col-
Thanks so much for the opportunity. I loved our day! I hope you have enough pictures to cover Tim's desk, as if he needed any reminding of you! How could he forget someone so unforgettably irresistible? ;) Can't wait to see you again. Thanks again- Kam