Shooting my boy is always a great lesson in shutter speed; the kid doesn't hold still. So, the other day while he was at pre-school I grabbed a little whose face I love to shoot (not to mention, the doll will hold still for as long as I like; he is great for practing in manual.) Cole is so fun to take pictures of. We had a great time taking advantage of some of our local buildings.

I liked to call this shoot, the first part of it at least, Cowboy Cole.


The Gun.




The Hat.




The Vest and Chaps.




The Cowboy.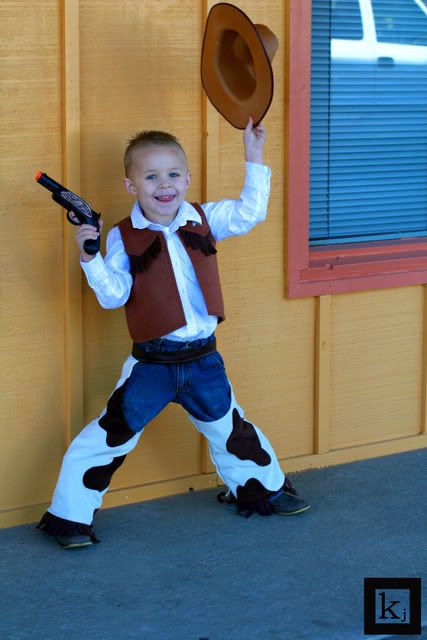 The Quick Draw.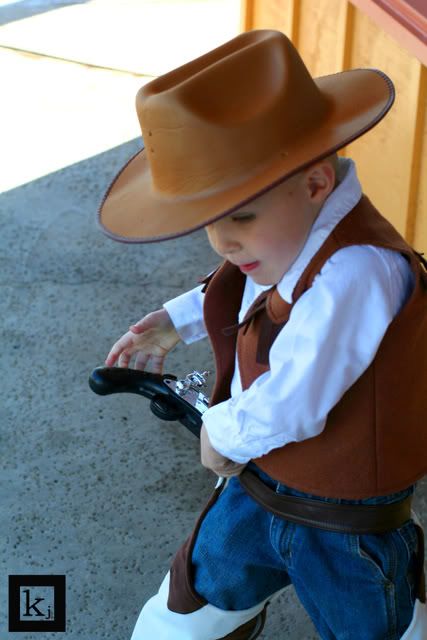 The Gunsmoke.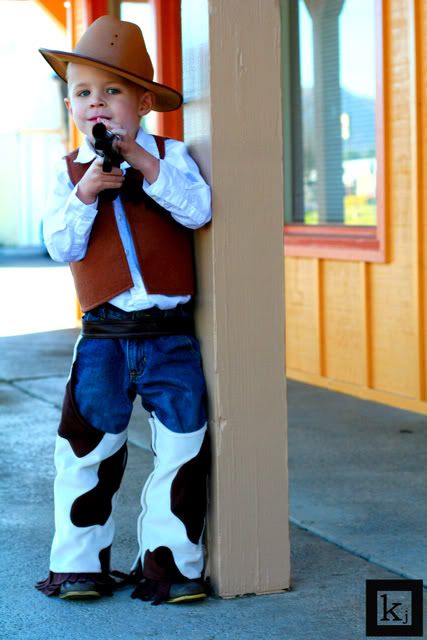 The Mean Face.




The Tip of The Hat.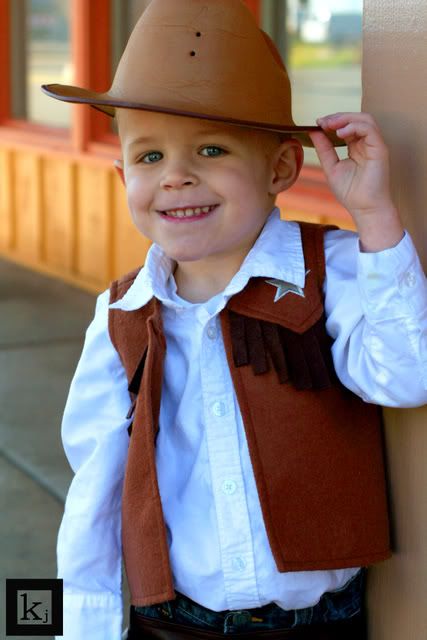 The Hide Out.




The Stick Up.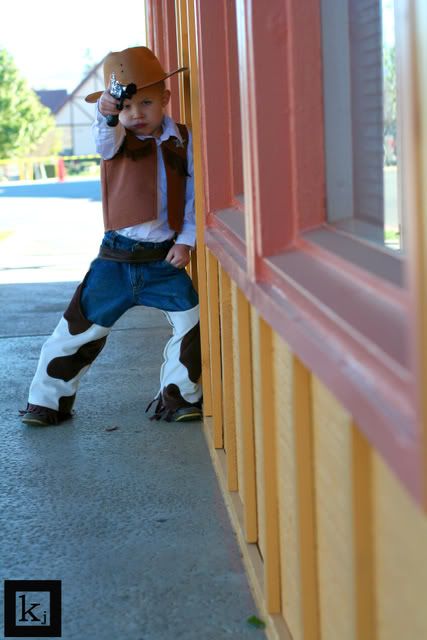 The Menacing Eyes of a Sherriff.




The Artistic Shot With Someone's Gum in The Crack (I forgot to photoshop that out. Oops!).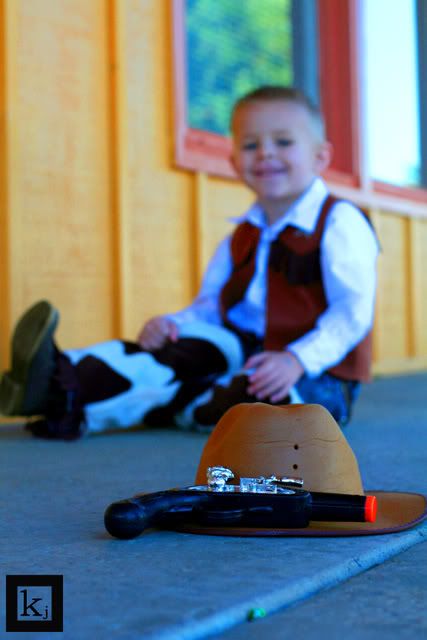 The Cowboy.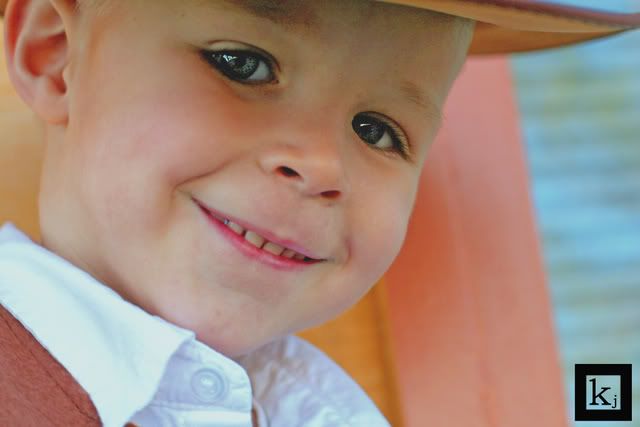 A little wardrobe change and enter Caden, the crying brother. (I can only say that because every picture of me for ummm, like the first 5 years of my life was filled with tears. I actually don't mind it when kids crying during pictures; it's who they are right now, right?)


Wardrobe. (Vickie, knows me well. She knew I would want to more than just the cowboy stuff. She even put the boys in bright colors, "I know you like them Kam!" Thanks Vick!!)






When I don't have a large black thing in his face he actually thinks I am pretty cool. I am surprised he isn't more enchanted by my camera; he loves transformers. ;)





I love this shot of kids for some reason. I just think it is innocent and sweet and shows their gorgeous eyelashes. You can't buy eyelashes that beautiful!




The tears kind of started coming right about...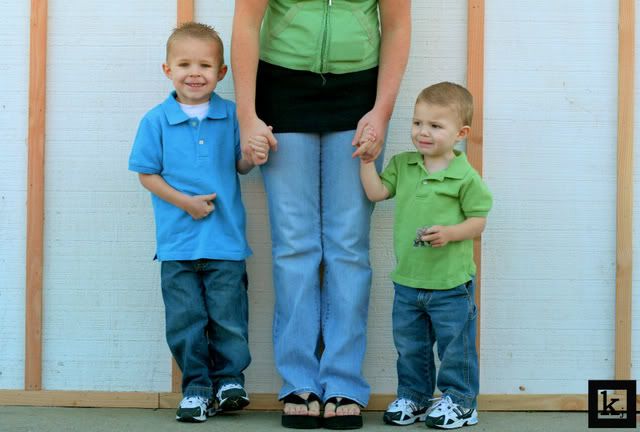 now.


But Brother was there to help.





And help he did.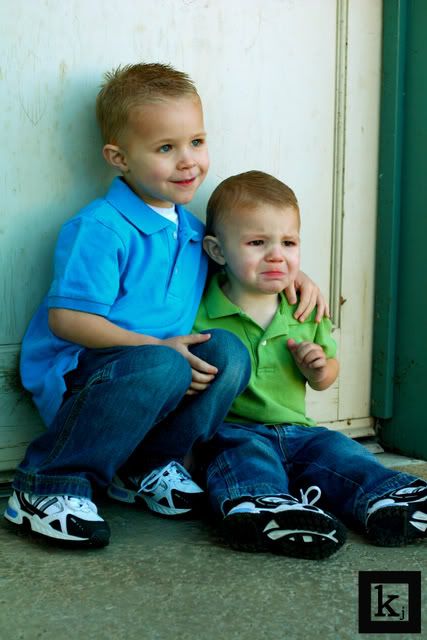 And...the money shot. This one will be going on the website. Mine that is. I bought my .com. I am just trying to get all my paperwork in order so I can roll with this photography biz. Keep your fingers crossed...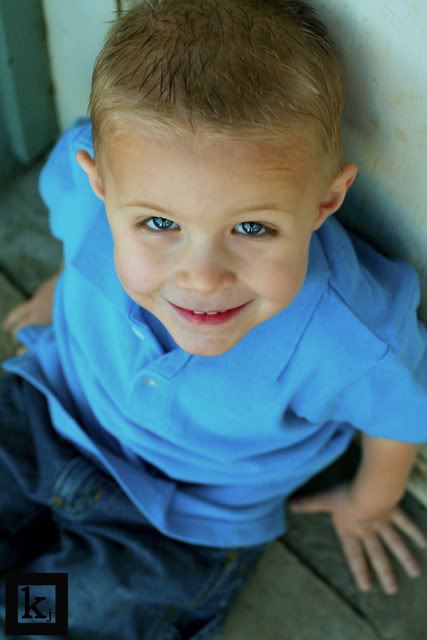 Cole, Caden, and Vickie- Thanks for the fun! I appreciate your confidence in me and all the support you offer; I love you guys- xoxo Kam