I am not sure if my boy is like any of your children, but he is by my side all the time. Rarely, do I go to the bathroom alone. Seriously. When I wake, his little face is in mine. When I walk, he is attached to my hip. When I get ready, he is at my feet making one more mess for me to clean up. Yesterday he wanted to play dinosaurs while I was trying to dress and put my war paint on. He couldn't wait for the 5 minutes I was asking to finish putting on my make-up, so I moved my gear to the floor and sat by he and the "saurs". Before I knew it Gunnie was pulling out my little color tubs and putting one in front of his line of dinosaurs.

"What are you doing Gun?"

"Saurs a hungry in belly, Mom."

So each one got his or her (I like to think some of the them are girls.) very own feeding bowl full of brightly colored, costly, herbivore and carnivore comestibles.




This saur matched his food. Good boy Gunnar. I am teaching well.




I tried taking this one's food away. This was the face and stance he gave me. There was a growl too and a hiss. I decided to wear a different color.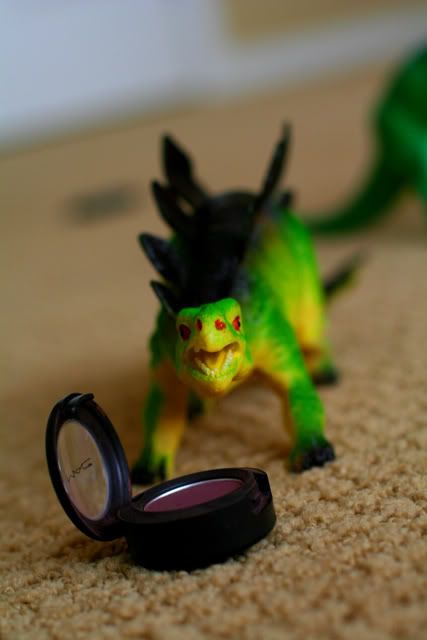 Sweet Boy.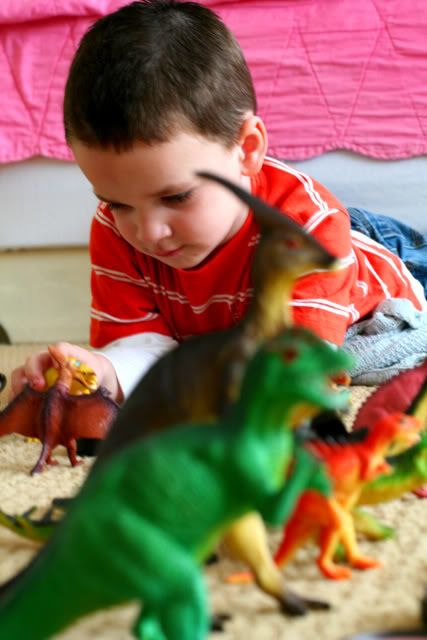 With sweet feet. I am a sucker for little feet.




His are sweet, not mine.




Later in the day Gunnar had his first true play date. (He has had friends over before but hasn't felt comfortable playing with them without me in the room. My sister has her daughters' friends over all the time. She says it is great because they entertain each other and only come out of their rooms if they need help resolving something important, like where the Barbie's missing head is, or who striped Ken and hung him upside down from his leg, or who took a big bite out of Barbie's feet. You know, important stuff.) Gunnar has never had a play date where he didn't need me to play with them, until yesterday. At first he needed some guidance, but then he warmed up to having another little around and soon didn't need me. They had a great time. I got a few things done. :) Thank Heaven for the functional play date.


They played trains, pirates, and chased each other. They ate lunch, popsicles, and drank chocolate milk. Then we headed outside for some chalk and bubbles.

Will I ever get to do ponies like this on my little girl's noggin? Please Lucky Stars, give me ponies next time.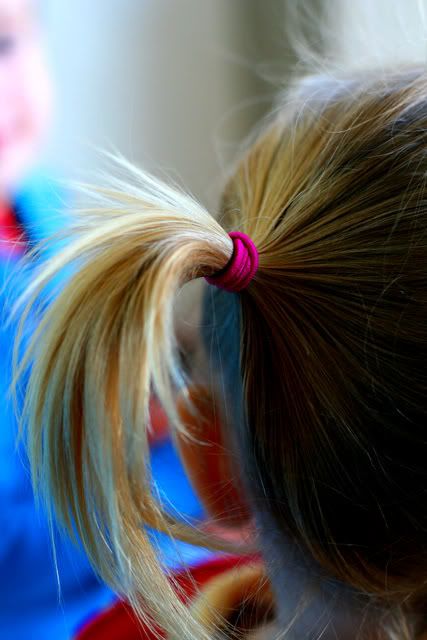 "Hummmm, what shall we talk about?"




"Huggies are on sale at Target right now. Good to know."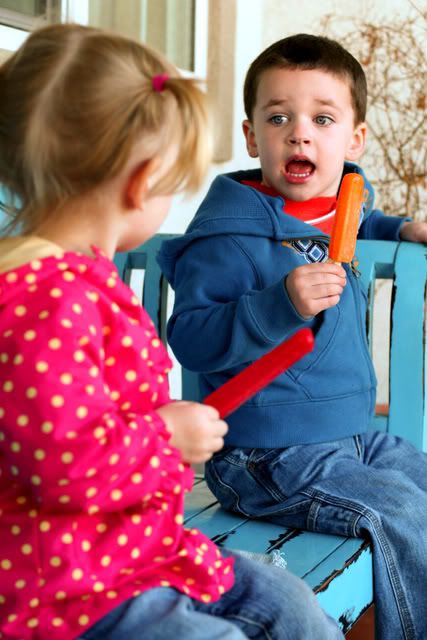 "Paige, I ummm, I, geez, I'm sorry my Mom's here. Go away MOMMMMMMM!"




"Paige, wanna see "sometim"?Watch this! You are going to love it. I can stomp on one foot. Cool, huh?"




"Now you try."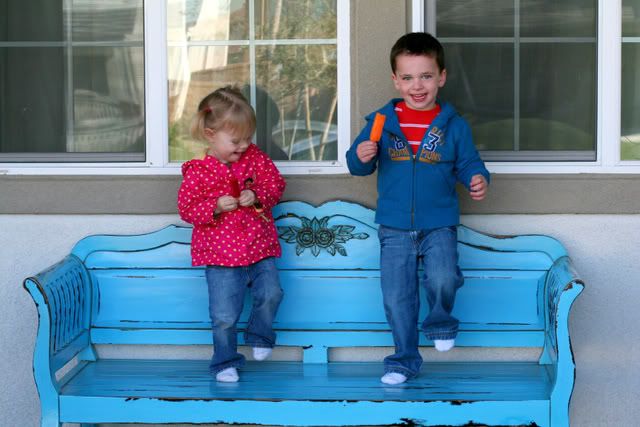 "Paige, you're nice."

"I know."




We have some goblets that we use as every day glasses. We make toasts often at dinner. Gunnar likes to toast everything. He kept saying, "Cheers" and "toasting" her popsicle. ;)

"Cheers."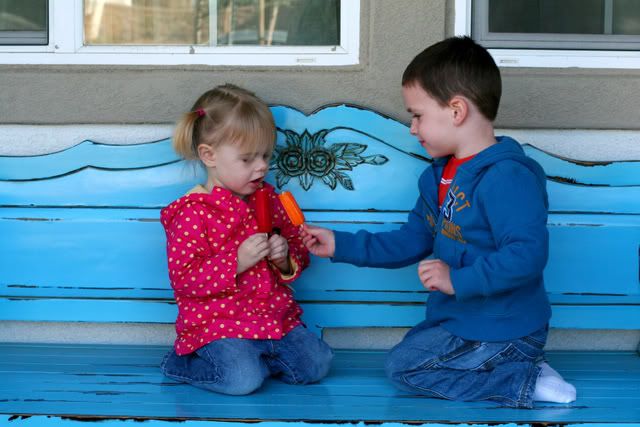 Some art.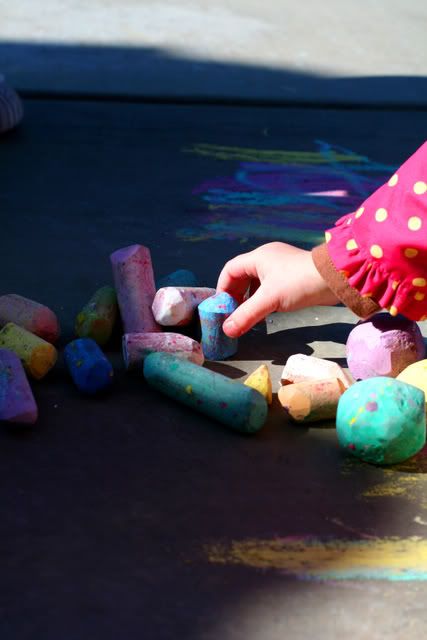 Thanks for the fun day,





Tonight we went to Disneyland. Phewww...I'm tired.