Today, Gunnar and I made a repeat performance of Irvine Park. This time we met up with Gunnar's gal, Kyle, and another friend, Maya. We strolled, went to the zoo, had a picnic, caught up on our lives, and watched our kids enjoy the sunshine (and the sweet handicapped kids that joined us for lunch).

Side story that I promise connects. My sister has fiercely naturally curly hair. She hated it growing up. My mom used to tell her something that was supposed to make her feel better. She told her that every curl on her head was a kiss from God.

God kissed Maya, a lot!






These little red kisses are so endearing and are Maya's trademark!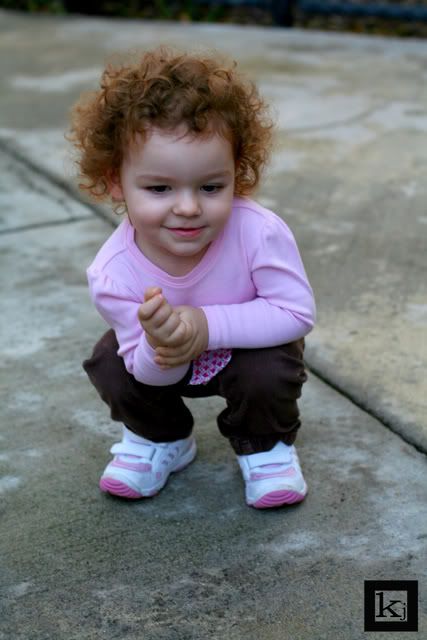 A little peek-a-boo. She is such a sweet doll and was perfectly content observing everything instead of being in all the action. (Unlike the other two who kept their mothers running today! ;) We wanted a work-out right Kate?)





A little snuggle with Mommy.






She is such a joy to be with, just mellow and totally peaceful.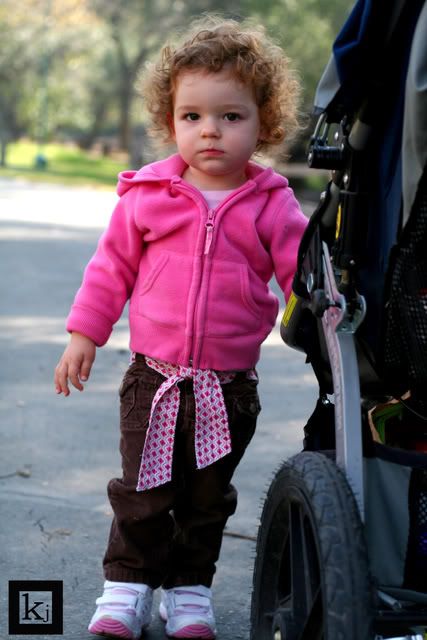 Those cheeks...so kissable.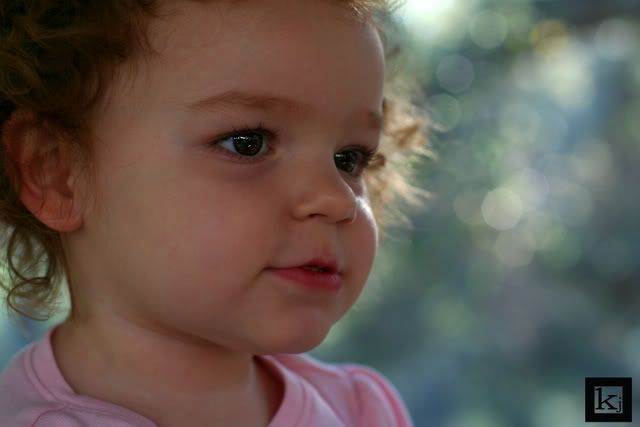 I am a sucker for anything little. I couldn't resist these sweet hands.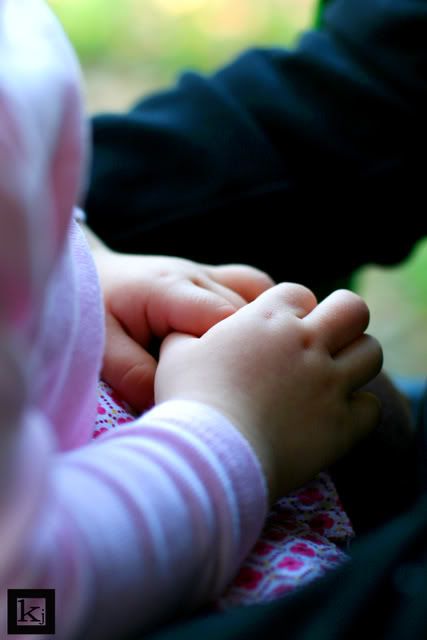 She is just so darling and mild-mannered that when this kid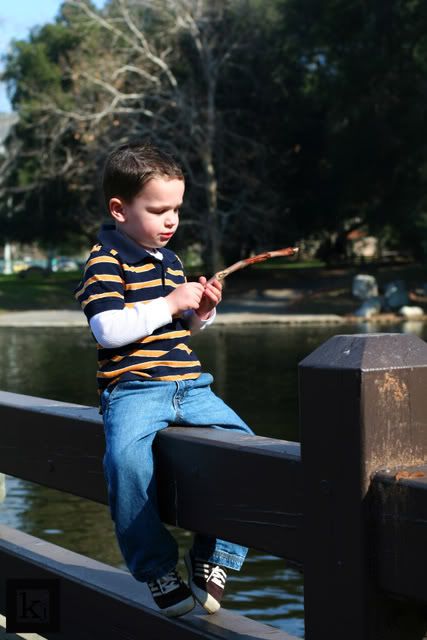 started jabbing her with a stick, I felt so embarrassed. Seriously, Gunnar that is not the way you win friends and influence people. Come on, son. Be a lover, not a stick jabber.

Then he took Kyle's apple,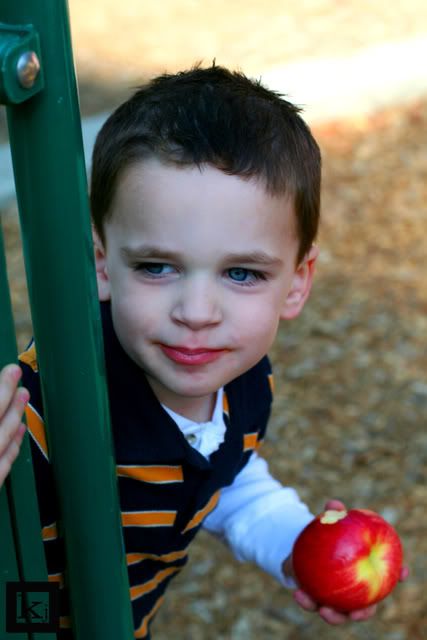 and totally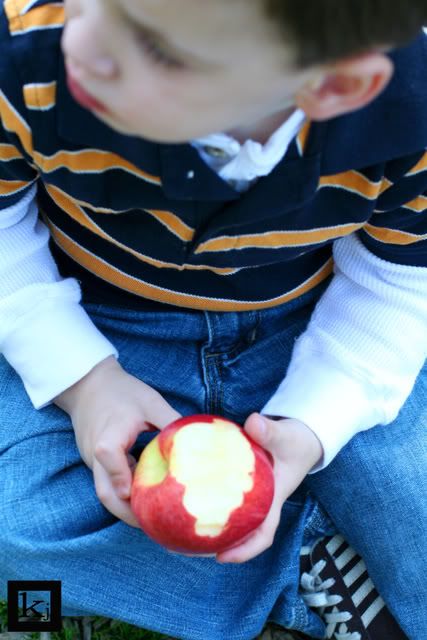 claimed it






as his own.

Good thing she didn't mind. She was probably glad that he got her out of eating it! ;)
"Hummm, what trouble can I cause now? Who can I hit with a stick and steal food from?"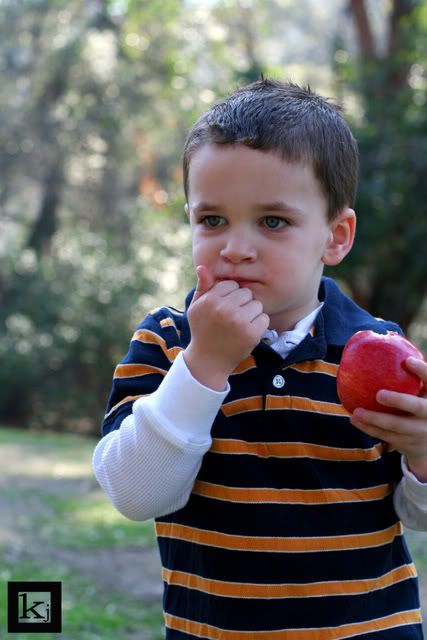 He did get a little close with his girl in the stroller. He hopes someday to take her out in something that his mom doesn't have to push. I hate to break it to you Gun, but your dad and I are saving the Civic just for you. By the time you get your license and can take Ky-Ky out on a real date, both Dad and I will be behind the Civic...pushing you guys, but we will push you wherever you want to go! ;)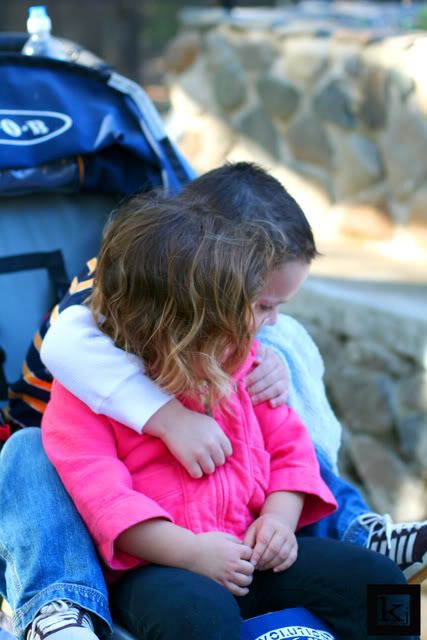 And now for some ethereal spunk. The brunette that has everyone's heart. I left the peanut butter on the corner of her mouth. I thought it was part of the moment!!






God kissed her head a few times too.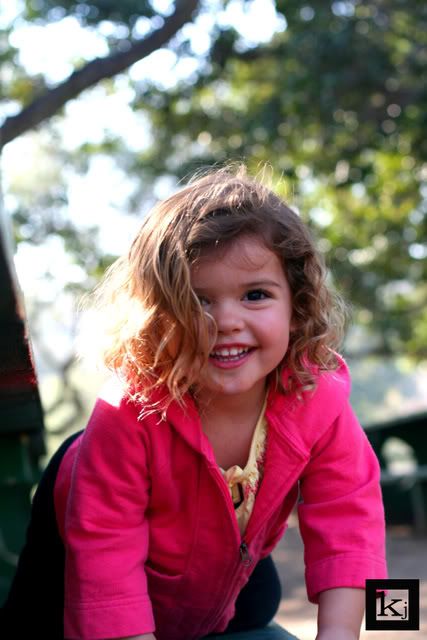 She wasn't in a time out; I just loved these lines and wanted to try a new angle.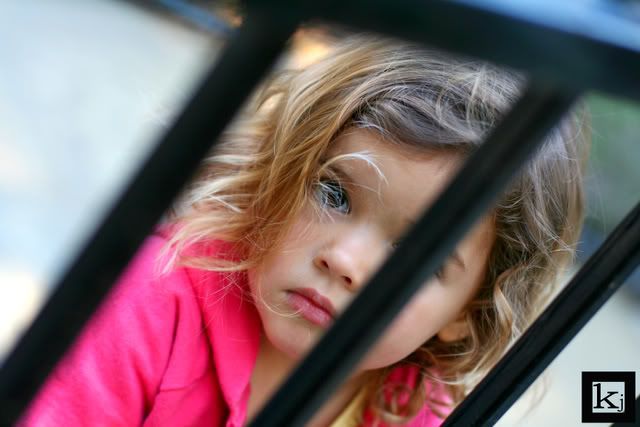 She has the most charming voice. It is gravely- enchanting. I could listen to her talk all day. I love it when she tells Gunnar what to do; he listens to her! ;) At least he listens to one of the women in his life!






Love this one. The shots right after it have her chubby finger in her nose! (I will send you those Kate!)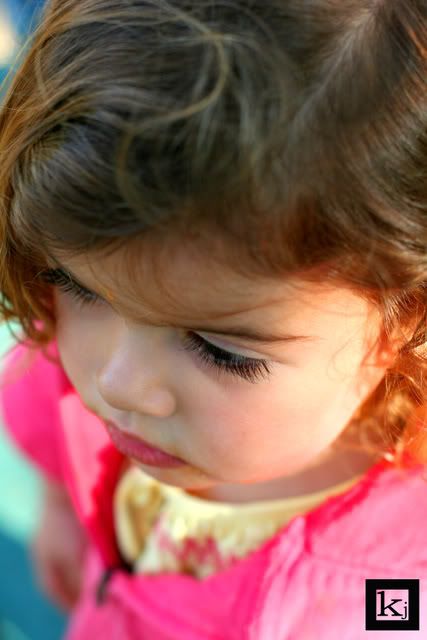 Love the wispys. Her hair was as carefree as our day!!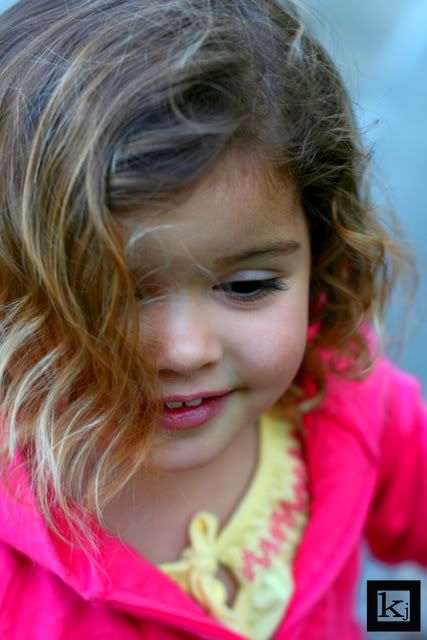 Baby Emmi slept the whole time. ;) Emmi- when you are old enough to play with these kids watch out for Gunnar.





Thanks everyone for making the park a delightful picnic! When can we go again? Shall we make our next adventure Disneyland? There are no sticks there.