I got my guys all spruced-up for a daddy-son photo shoot. I wanted to hit two spots, one I stumbled on myself the other an outstanding suggestion (thanks, T.)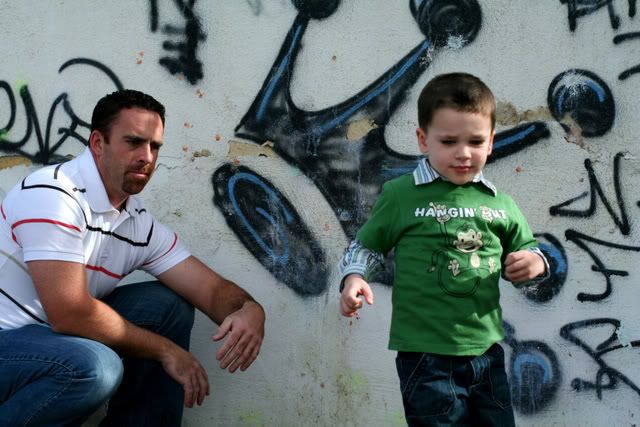 We headed to an out-of-business auto body shop after. It was PERFECT for shooting my manly men!!
It was a fun day. We finished it off with Jamba Juice and Dairy Queen. Not mixed. We each choose our own respective "treat". Gunnar and Jaren- I love you two so much! I am happy for every moment we get to spend together as a family.
Thanks for letting me share our day with all of you. Have a great night-