On Friday, Gunnar and I ventured to the coast. I had a shoot scheduled at the beach with a girlfriend and her two daughters. Unfortunately, the rains came and washed our plans away. We opted for something casual, relaxed, and mellow at Eva's beautiful home.

I met Eva through Kate. Our kids were in swim lessons for a while together. While they were learning how to hold their breath and "kick, kick, kick", the moms had great bonding time. I found myself magnetized to Eva on several levels. She is genuinely interested in people and their lives. If I shared something that was happening with me she would be sure and follow up with how things had gone the next week. She is a great listener and is very open to others' ideas and thoughts. She's smart too; she graduated from Yale. (And I found out on Friday she interviews potential Yale candidates at her home-sans compensation-just because she loves the school and wants to give back; that's impressive. If BYU asked me to interview potential students I would say, "Yeah, for sure, I'll do it. If Gunnar and the rest of my future offspring can attend the Univeristy with full-rides! ;))
She's beautiful and strong and brave and successful. She had a thriving tutoring business, was a working model, and had landed several acting gigs. What impressed me the most about her and still does is that she surrendered it all to be home with her girls. I found myself very connected to her when we talked about losing ourselves but finding our true spirits by being with our kids. I know that I met her at a certain point in my life because I needed to rely on her courage to let it all go, to be perfectly content just being- a mom.

These are some highlights from our afternoon together.

Let's start with the newest addition to the family: Ruby. I love that name. So timelessly classic.
She is a very good baby; she didn't make a peep the entire time we were together.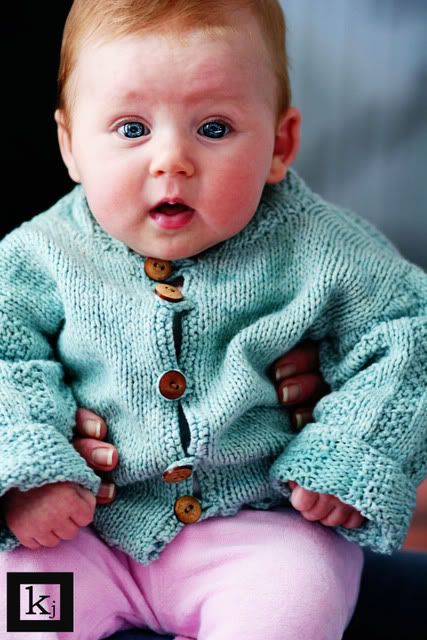 She is starting to be really smiley and playful; that is such a fun time.





So little for too little a time.





Her mama was able to get so many giggles from her.





She was content being held,





being still,





and being loved on by her big sis, Ellie.





Ellie has so much energy and character.





The purple strap around her neck is connected to a bright pink guitar; that was awesome. She's a rockstar.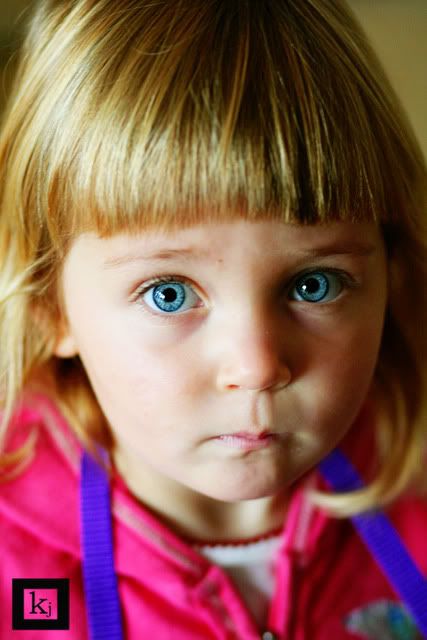 I learned something new about her: she loves Thomas the Train. Her eyes were glued to an episode. I love it when little girls love little boy things.





She also loves her mom; the two of them have a sweet connection. (I think most moms and first borns do. ;))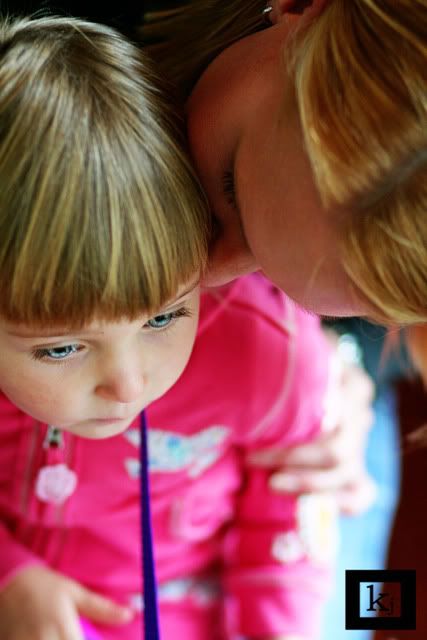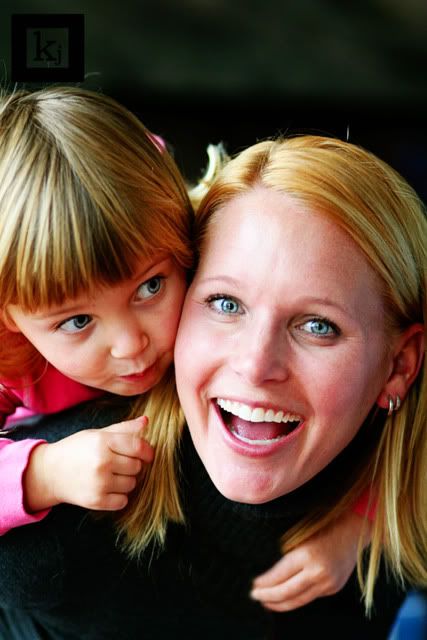 She's busy. I had to work fast to get her in a rare still moment. ;)





And now for the great genentics behind these two beauties.





She was taking a peek at our kiddos, who had willingly put themselves in time out.





She is a confident woman who is completely comfortable in her own skin; I admire that.





Finally, all three together, a mama and her babies at the place she needs to be- her home.





Eva- Thanks for the opportunity to come to your gorgeous home, to visit with a friend, and enjoy your warm company! I was filled with encouragement. I appreciate all the confidence you have in me and my endeavors. Good luck keeping up with those two- xoxo Kam