The day after Christmas always feels like such a bummer. I actually prefer all the build up to Christmas instead of the day itself. It just feels like such a tremendous let down. I told my sister-in-law and cousin the other day that I normally want to take everything down and get things back to normal as soon as possible after the 25th because I don't want to be reminded that it is all over. Does anyone else feel this way?

Not to be too humbugish though as we still have a few days left in December, I have decided to share a few more pictures from our festivus visit to see Santa.

I had been coaching G-man for a few weeks and had been singing him the "Santa Baby" song- you know the one where the lady wishes for all sorts of great and affordable things: a sable, a yacht, a deed, a ring. So Gunnar assumed since we had been singing that song so much that that was Santa's full name, Santa Baby, and he referred to him, in conversation, as such. He fell asleep in the car on the way; he didn't get enough rest and needless to say, wasn't too jazzed about sitting on the ole Santa Baby's lap.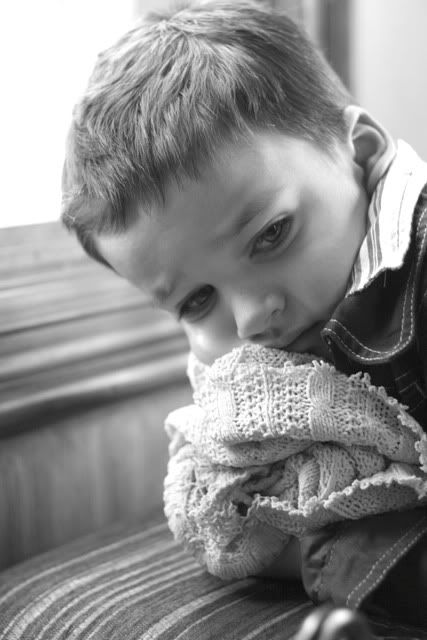 He's scared here, not going big potty in his pants. Come on. Do you really think I would take a picture of that. No!!! I only want to immortalize the tremendous fear we imposed on him by taking him to see Santa; that's what I want to remember. Scaring the kid to death! Hahahahahhaha!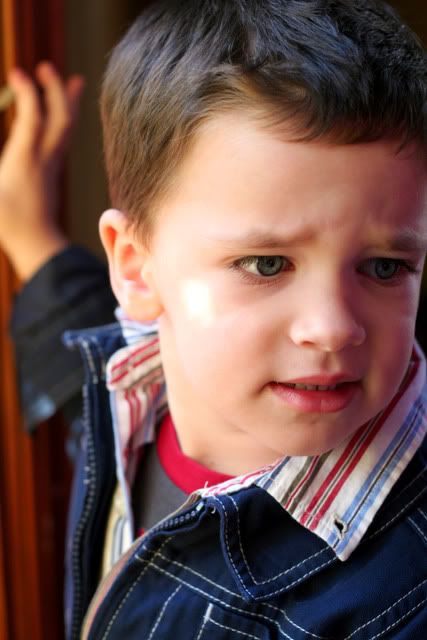 That dear little furrowed brow; we couldn't wipe it off his face the whole time he had Santa in view.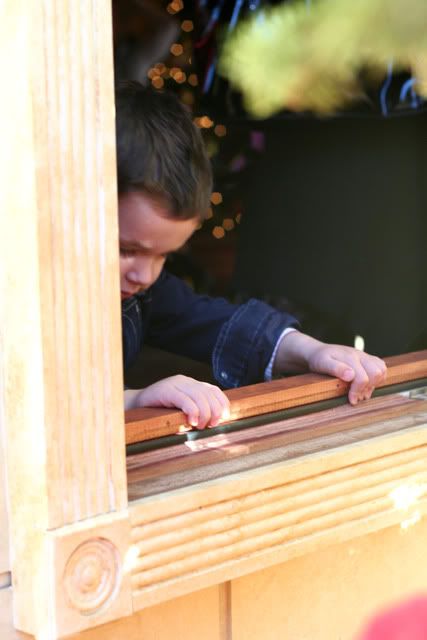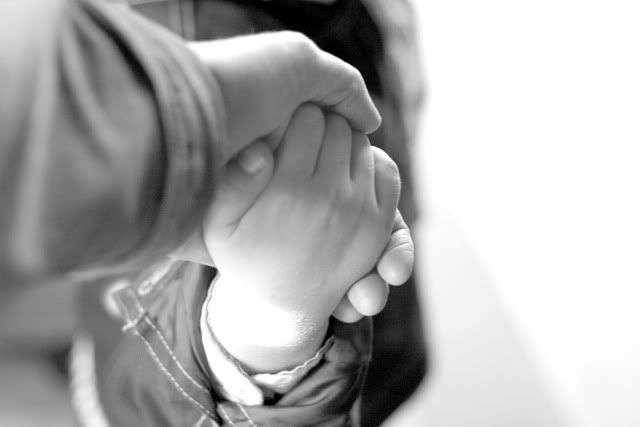 I wouldn't let him go. I know. I'm mean; I don't get paid enough to be nice. :) Besides, we were making memories, dang it!
It was funny though, once we got him on Santa Baby's lap he switched into quite the loquacious child. "A Santa Baby, a Nunnie a saurs, a Nunnie a ambulance, a Nunnie, a truck..." He knew just what to do when he took a seat on the old man's knee. He also managed to give the guy the bird; "Merry Christmas Santa, Baby! Happy Ho, Ho, Ho, to you to guy!! By the way, you should really use the money my parents just paid you to shave your mug; you've got food in that rug."
If you want to see the picture we
selected
, check out
Jess's
blog (in a few days). I asked her to scan it for me so we could send it to our parents through email. She told me she liked the picture so well she was going to post it on her blog too. ;) I am waiting for her to get it in the mail (I forgot to give it to her the night we got together to see a great film called, P.S. I Love You- Swank pulled it off. I was nervous at first, but she did it. If you are wondering or even care, the book is so much more emotional than the film and I cried 3/4 of the way through the movie. My girlfriend April cried at the start of the previews. Yea, it's that good.)Anyway, back to the real reason for the post... for some reason she doesn't always receive the things I send her in the mail. I hope she gets this one though. You will not want to miss seeing the snapshot we purposely
chose
and
paid
for
.

After Santa, we promised him lots of things to help make him happy, like most accommodating parents right? You scratch our backs and do something that makes you feel really uncomfortable and scared, and we'll scratch yours by taking you on the train, and the carousel, and by feeding you any number of sweets your terrified heart desires.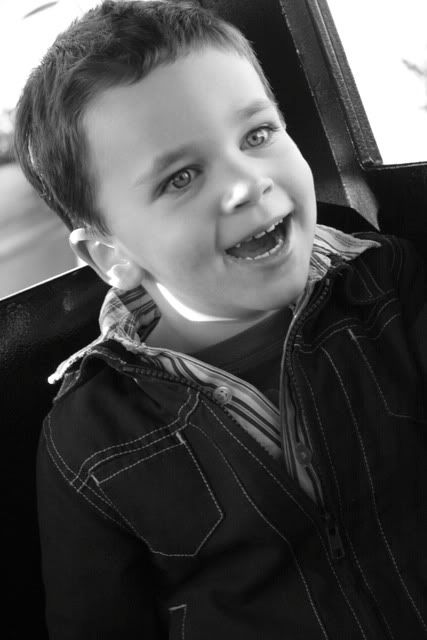 He was all smiles when we left the "North Pole"
and headed home by way of Polar Express.
Anyone else watch this film and pretend to drive a train around your living room like 6 million times this past month?
I love that little smile and how happy he gets at the simplest things. I smile like that too when mac is having a sale or it's Nordstrom's half-yearly. I am just as simple as he is! ;)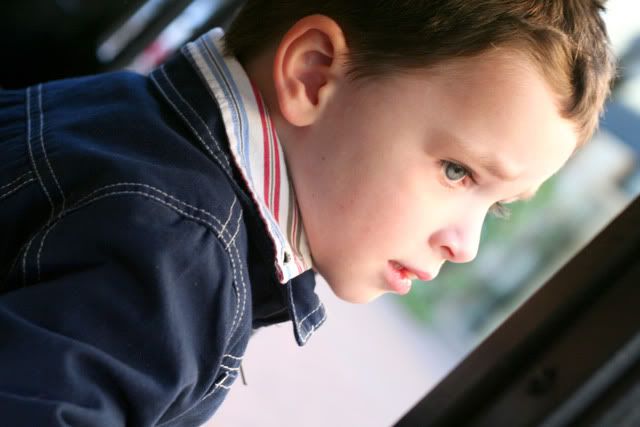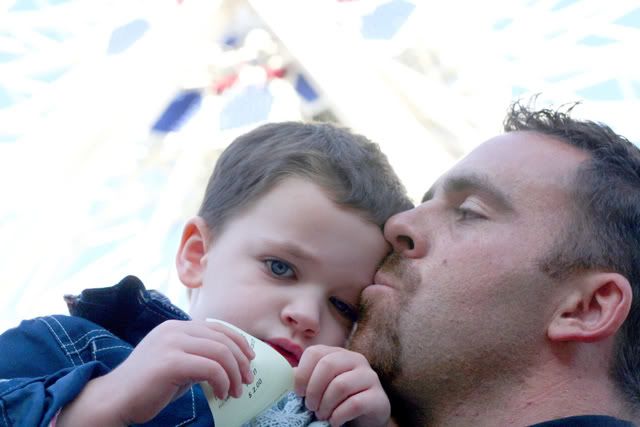 A little love from his dad. I sometimes have to remind Jaren that he fell in love with me first, that I was around long before Gunnar. ;)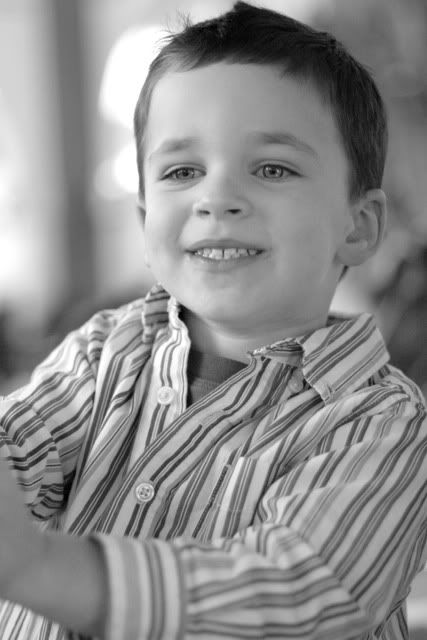 After the train we headed to the carousel. Gunny wanted to ride the orange tiger first,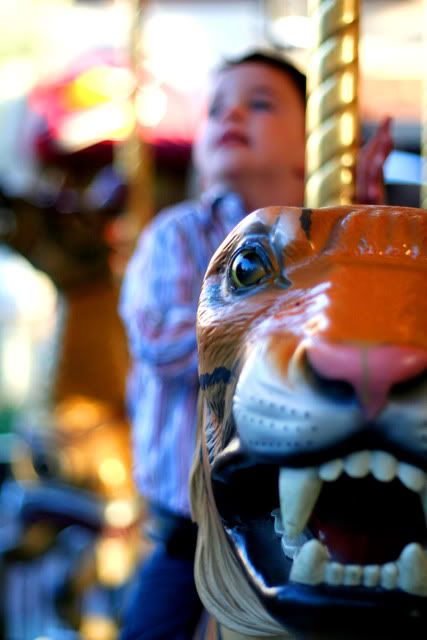 and then the white tiger, of course.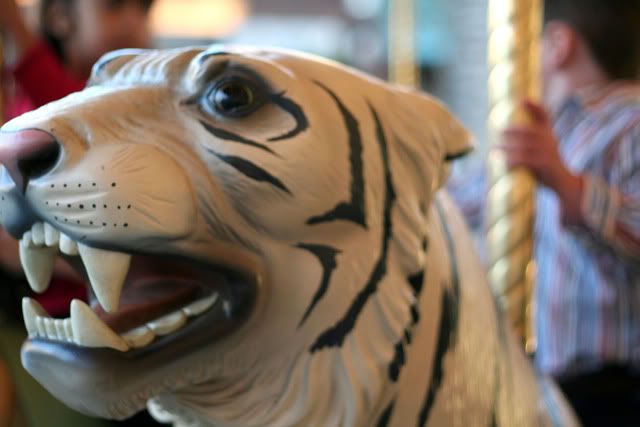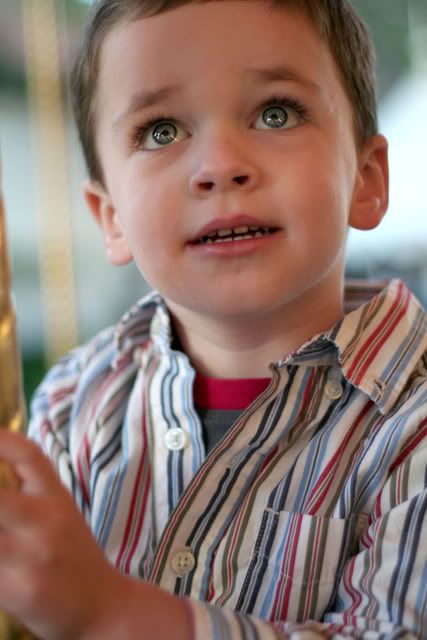 Little Boy, I love you. I hope you had a very Merry Christmas! I also hope you have enjoyed the decorations, because they are coming down, tomorrow.
p.s. My blog decorations are going to be boxed-up too. I am getting ready to launch a new face lift! Keep your eyes open for some changes.