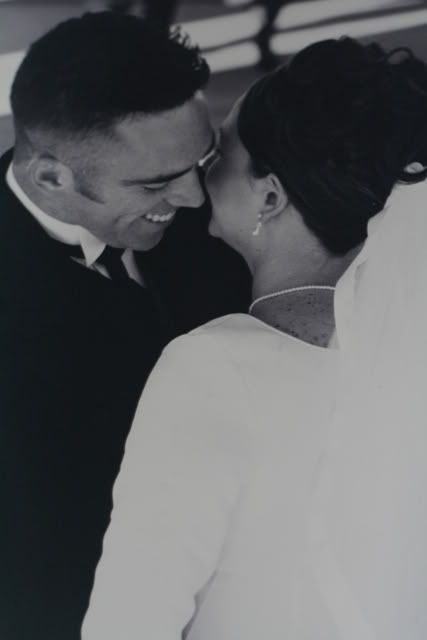 Eight years ago today at 4:00pm in Pleasant Grove Utah the mathematical equation 1+1=2 proved false. The solution to the problem transformed as two people promised each other a life time of love, commitment, respect, laughter, and joy. 1+1, in union, harmony, marriage =1.

Jaren+Kamee=1

I loved my December nuptials. It was ultra cold which meant we had to do all things cozy and nice: light fires, drink cocoa, snuggle in the warm cabin on a bear skin rug. (We did all the above minus the rug.) I did love my winter wedding, but I am not particularly fond of my December anniversary. The year we wed, I must be honest, our ceremony- in our lives- out-shone Christmas; however, over the last eight years Christmas has made a huge come back and now our big day has been minimized to a few words of remembrance and, if we are lucky, at least, a card. It's a bummer, but that's the choice you make when you "just can't wait" and also when you get married during one of the busiest times of the year!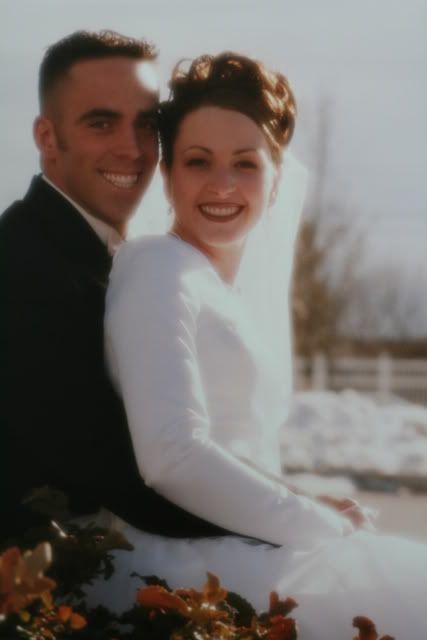 What I did love most about our wedding and the two parties we had afterwards (one in Utah after the ceremony and one in Colorado later in the month) were the twinkle lights used as part of the decorations. (This is another reason I think December is so romantic. Everyone walks around smitten unaware that it's the twinkle light which has such mysterious power over them!! The mood lighting during December is perfect, so amorous and idyllic.) I love the feeling twinkle lights give: tender yet striking, soft yet powerful, small yet constant, simple yet resplendent. Love is having your heart wrapped tightly with millions of twinkle lights.

Jaren is my year-round twinkle light.

I love it when we are at a party and I catch him staring at me, flirting with me from across the room, as if no one else is there and I am the most beautiful creature he has ever seen.

I love it when we are watching a movie, or just lounging around and he plays with my hair.

I love it when I leave the house sans enhancement (without make-up) and he tells me I am beautiful and that I make his world colorful and vibrant.

I love it when we are close. I especially love my hand in his. I like to feel his pulse with my other hand, or listen to his heart beat-hear the rush of his honest life. I revel in these small and very simple moments because they remind me he is living- a life with me.

I love it when he leaves for work and kisses me goodbye.

I love that everything he lives for revolves around two people: his wife and his son.

I love that although he has many friends there is no other place he would rather be than at home with me and G.

I love him, and I love that I love him more and more each day, each year.




Although my anniversary is swept under the Christmas rug each year I will never regret or forget the day I married the man with whom I fell madly, deeply, passionately, achingly, genuinely, profoundly, and honestly in love.

He makes my life shine. He makes my eyes glow. He makes my heart twinkle. I love you J. Happy Anniversary.

p.s. So far today I have played trains, made waffles for breakfast, taken Gunnie to pre-school, done some grocery shopping and cleaned out the fridge. Maybe had I done said activities in my wedding dress it would have been more reminiscent. ;) (Maybe I should just be happy the thing still fits! ;))