A few Gunnar anecdotes to start the day.



(Yes, his shirt is off. Get used to it!)
Story the First:
Gunnie goes to pre-school on Tuesdays and Thursdays. They are putting together a Christmas Nativity for their school program. Gunnar has been given the very meek, mild, and humbling role of a sheep to play. Yesterday they had a big rehearsal for Thursday's performance. After school we were headed home. This is what he told me.
"Mom, Nunnie no a be a sheep."
"Gun, you don't want to be a sheep?"
"No!"
"Well, what would you like to be for the Christmas program?"
"A NUNNIEEEEEEEEEEEEEEEEEEEEE!!"
Pefect! That costume is much easier to pull together.
Story the Second:
Many of you know that we have a fourth member of our family, Bobby, Gunnar's blanket. You also know that Gunnar can spot an imposter quite quickly. My friend Deanne gave me a blue blanket exactly like Gunnar's, same brand and all, to see if we could make a switch or at least have a spare. When he saw the new Bobby he gave it a look like, "hey, something fishy is going on here." Then he smelled the new Bobby and the original Bobby(whish usually has quite a distinctive fragrance) and was able to tell immediatly which one he had come with. The next day, since Bobby was in desperate need of a bath I decided to put both of the blankets in the wash. After they had been through "tumble class" I pulled out the new Bobby to see what Gunnar would do. He came running to it as if it had been a long lost friend. He embraced it, and I thought, "Great, the changling worked." Then he stopped dead in his tracks, smelled the new Bobby (the easiest way to detect validity in a blanket), then started feeling along the seam. He was so meticulous in his investigation, I could hardly contain the laughter brewing in my gut. After a thorough examination he looked up at me with serious and a bit fearful eyes and said,
"NOT BOBBY MOMMMMMMMMM!!!"
It was hysterical!! I told him to come and look for Bobby with me in the laundry room. When we opened up the dryer and he saw the
true
Bobby; all of the angels in Gunnar's personal heaven started singing!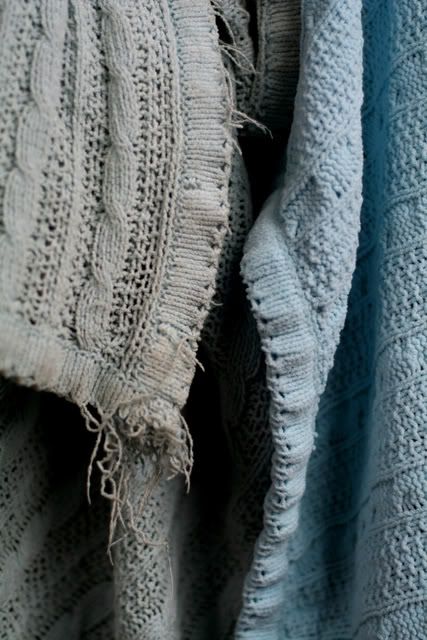 Is the difference that obvious? Really? Oh. By the way, if you ever meet Bobby, don't be afraid to touch him; he's not really diseased.
Here's another sweet Gunnar moment. I took this during Thanksgiving break at the beach while we were there with his cousins.
I love this little boy so much!!
Gunnar- I am so glad I am your mom; you make my life magically wonderful! xoxo Mommy- Mom