Gunnar, much to my dismay, doesn't sleep in. He is an early bird. I hate it. Actually, I wouldn't hate it that bad if I was getting enough sleep. In fact I wouldn't mind being up early to get a lot of things done, but when your nights are like mine, being up with the dawn just isn't that appealing. Gun on the other hand loves to get up in the morning, and believe me, there is no warm-up time. The second he is awake he is ready for action. The kid is energy from sunrise to sunset. I tease him at times that I want to find his batteries and pull them out...just for a moment...so I can breath...or close my eyes for 15 minutes when the baby is asleep. 

He's busy. 
That's just the way he is, and that's cool.

But this morning something different and miraculous happened.
The boy slept in!
Until 8:30! I actually had to wake him (Which I hate!! I strongly subscribe to the "never wake a sleeping baby" notion. I think it is sad to wake anyone from a good sleep...)to get him ready for school.
I knew he was in a deep sleep when I started getting ready in the bathroom and he didn't even budge. He was sawing logs.
There needs to be an audio caption for this shot. There was noise coming from every orifice.
"Awwwww Mom! Go Away Mom! Five more minutes!" He seriously kept telling me he wanted to stay in bed. I almost checked for fever. Stay in bed? He has never asked for that. 
It is painful looking at these. He was in such a good sleep. I seriously hate to be woken from good sleep.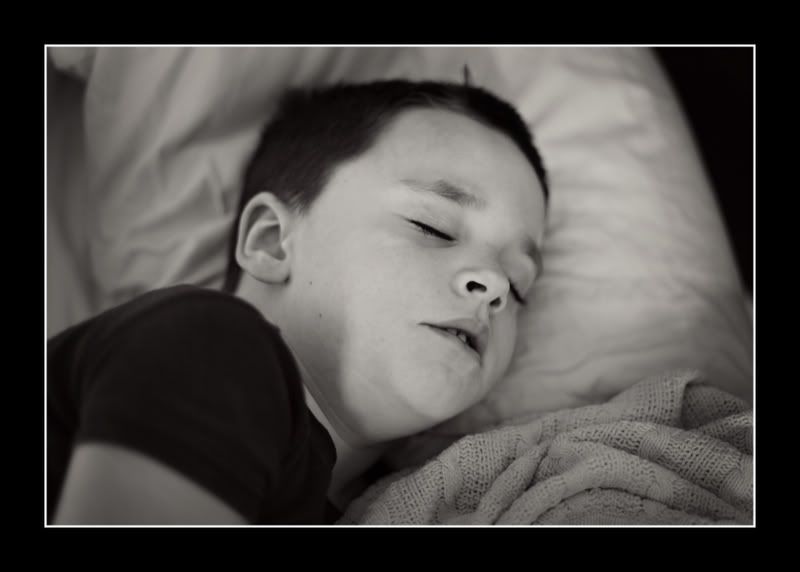 There was some gnarly dragon breath coming from his mouth; believe me, the little boy's got it in the morning!!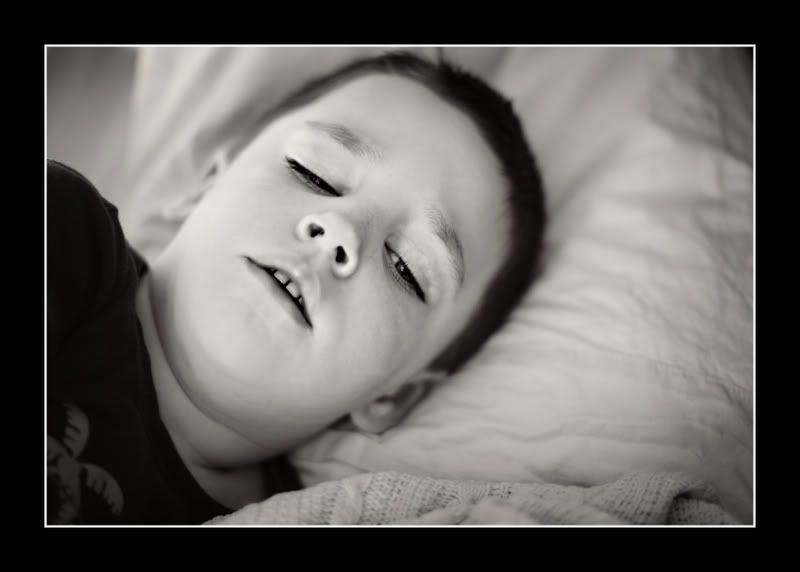 Finally, some life. Even though it was the evil eye, which I expected to get, he was coming-to.
He tried one more time to fall back to sleep, but I just couldn't let him.
He started licking off last night's toothpaste in a feeble attempt to rid his mouth of the stink bugs.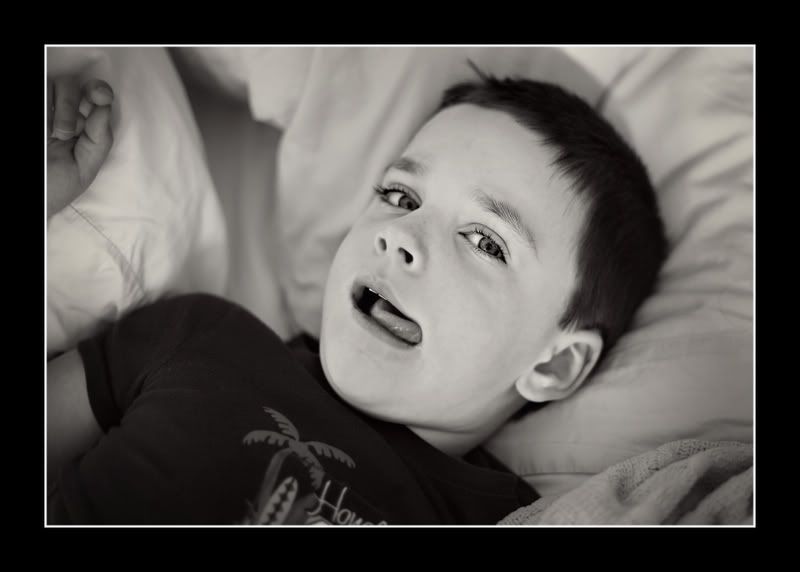 Two seconds after his eyes were good and open guess what he said, "What doing today, Mom?" Translation? What are we doing today, Mom? 
Gunnar, May you learn to appreciate the beauty of sleeping...through the night...and in. I love you sleepy head!! xoxo Mom