It is safe to say that I was not cognisant of my son's choice of breakfast foods this morning.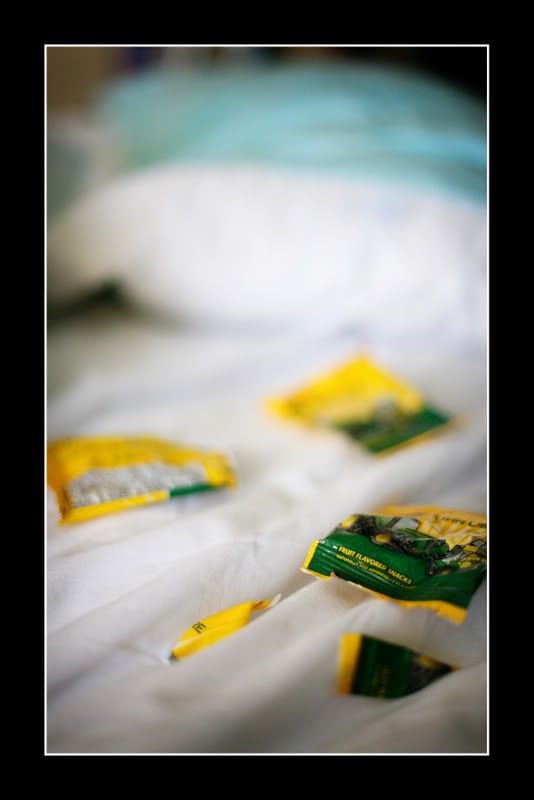 Found these while I was making the bed; found another empty wrapper behind a picture frame on the nightstand. That's four, count 'em, four bags of fruit snacks for breakfast.

At least I know he can feed himself...right? ;)
Have a great day!