Dream Taker, Love Maker...Don't you mess around with me... Yes, I have been teaching Gunnar the words to that song. It's actually pretty good how gravelly he can make his voice on the "Heart Breaker" part.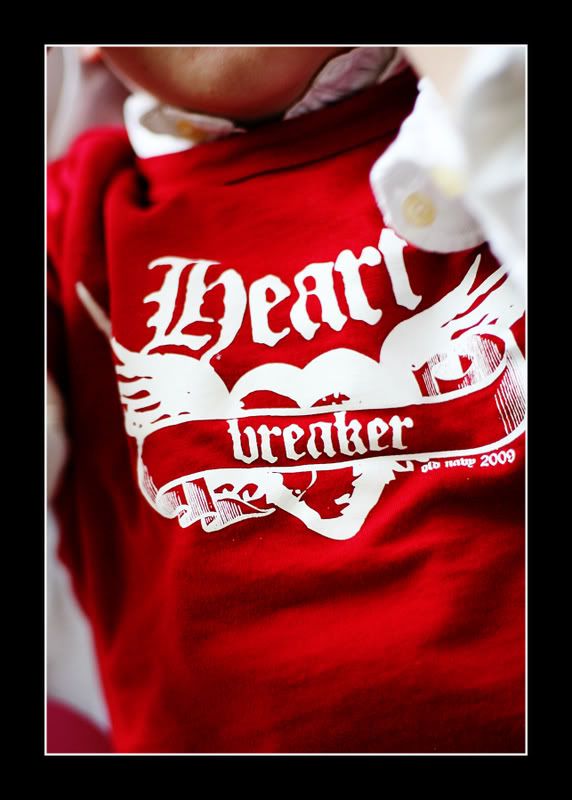 Yesterday, Gunnar had a HUGE playdate. His friend, Christian, was coming over for the afternoon, and Gunnar's girlfriend, Kyle, and her sister, Emmi, were coming for a sleepover.
I had big plans to get all the kids in on a Valentine shoot. Then we were going to make Valentine's for the mommies with some fun pictures. I told all the moms to bring the kids in Valentine apparel hoping to realize the grandiose plans I had constructed in my mind. (You know...perfect order, kids lining up to have their picture taken, sitting still, etc.)
I got these before everyone came...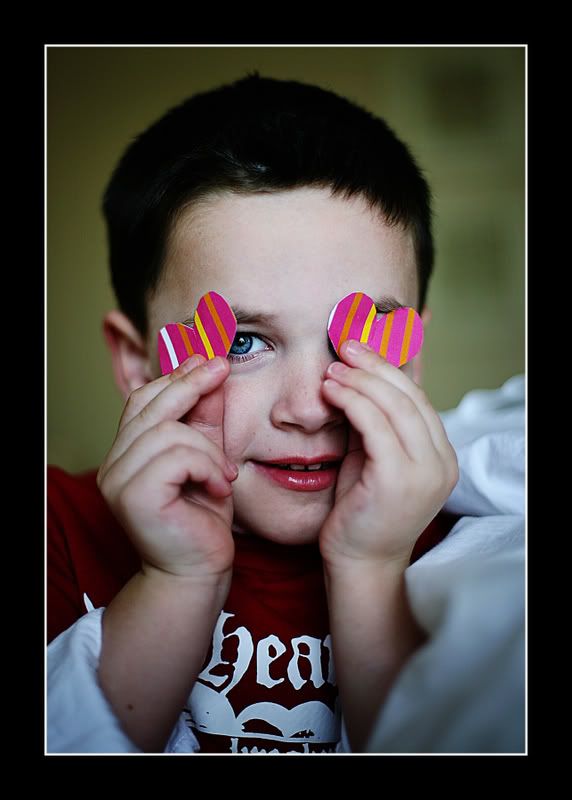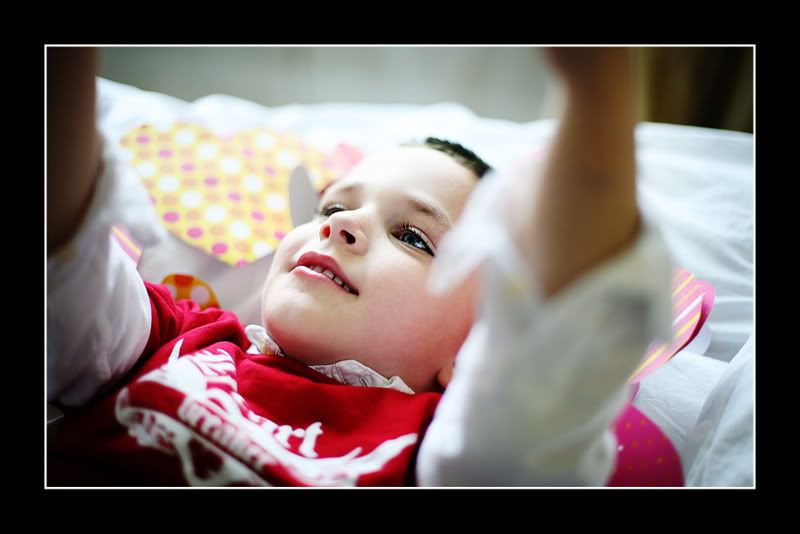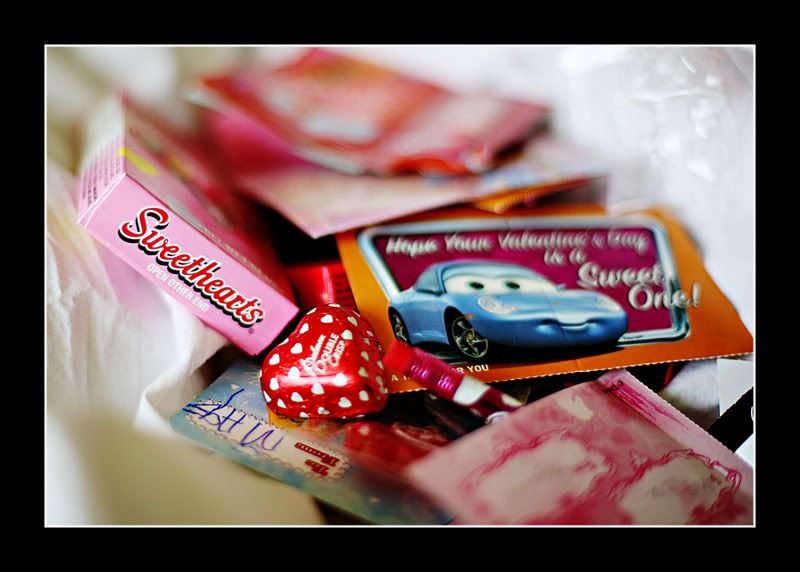 Then once the party started the backyard and the mud were way more fun and my shoot ideas were completely thrown out the door along with everyone's clean Valentiney clothes!
I still think I got some great play date pictures though...that can be used for major embarrassment when Gunnar isn't allowed to have co-ed sleepovers anymore. Don't you think
Katrina
?
Gunnar invites all of his dates in for a shower. ;) (Seriously, they were so muddy I had no other choice!!)
May you all have a happy, healthy, clean, :) and kissable Valentine's day!!