I got an email a week ago from a blogging friend who had some photography questions for me. Her last one was, "How do you choose the pictures you put on your blog?" My response? I choose the ones that make me smile.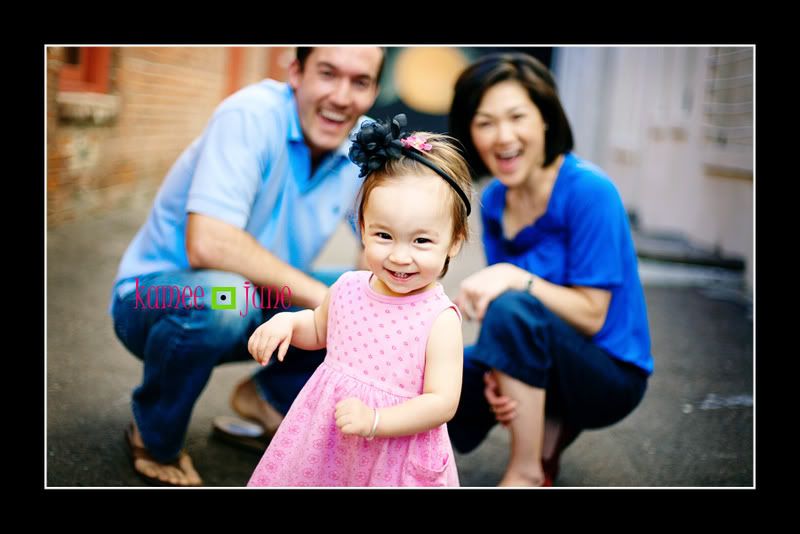 Or the ones that make me happy I was a part of the moment.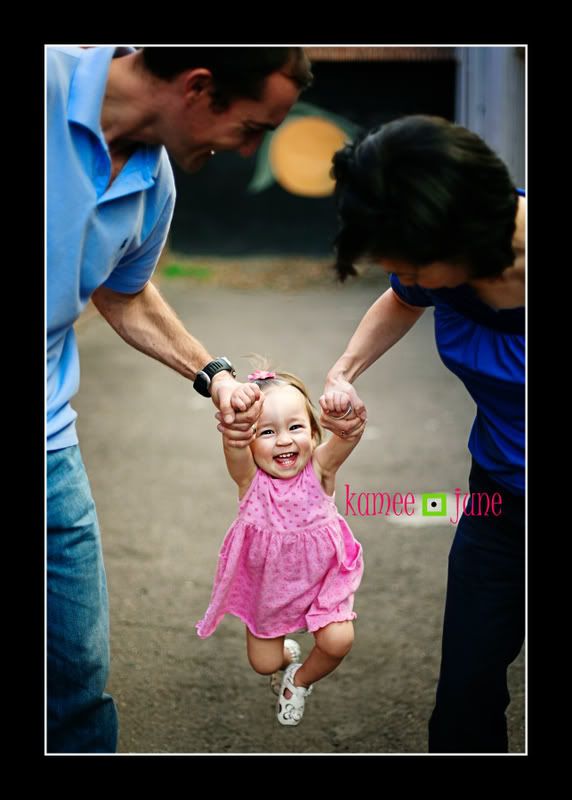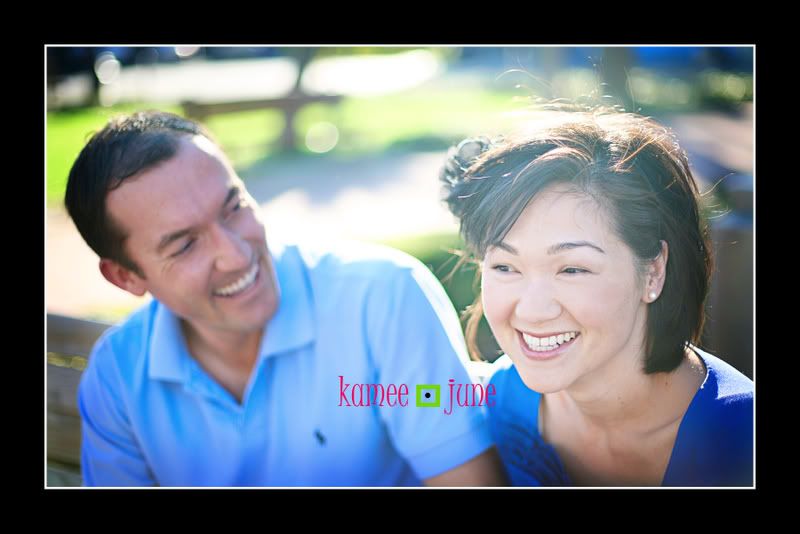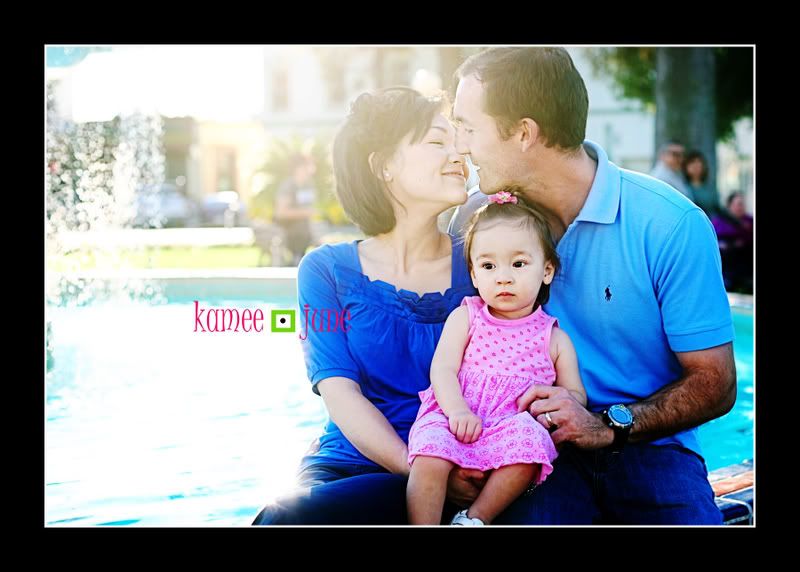 Or the ones I feel illustrate their personal resplendence.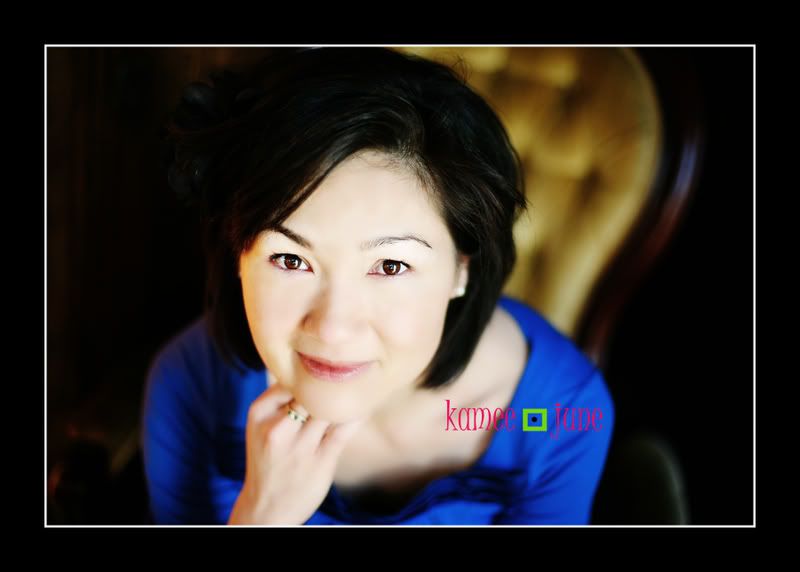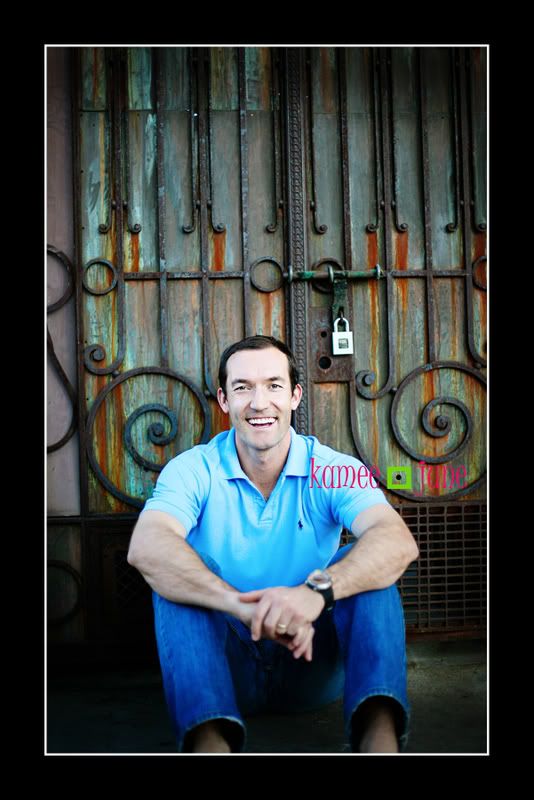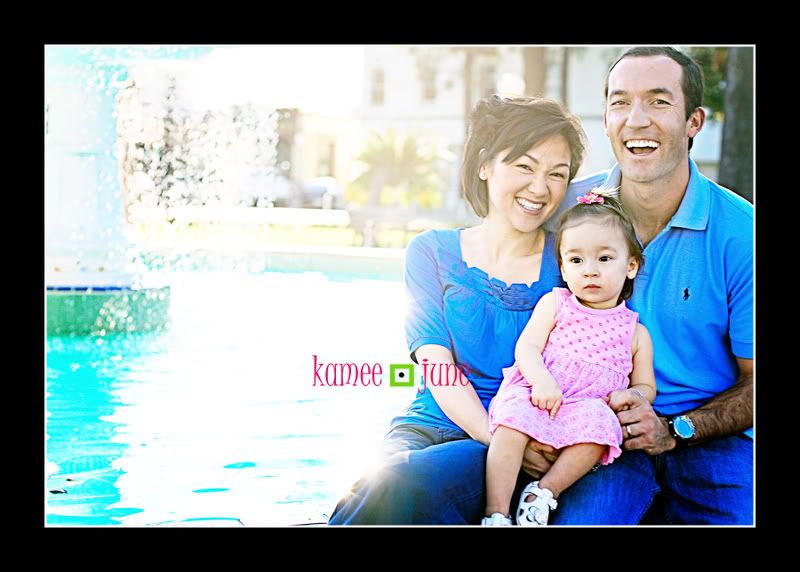 I met Tracy, like many of you, through the world of blogging. She and I have gotten together on occasion to talk shop and play around with our cameras. Last weekend I had the very cool opportunity to meet her family; they are all such special people. We walked around one of my favorite cities and enjoyed ourselves tremendously. They are a very playful and fun family and their interest and concern in others is so endearing. At the end of our shoot Tracy pulled out a bag of baby clothes for Larkin, all freshly laundered and pressed. I was so touched by that. Goodness in people really does it exist; I am grateful to see that in my life. This family is very, very kind!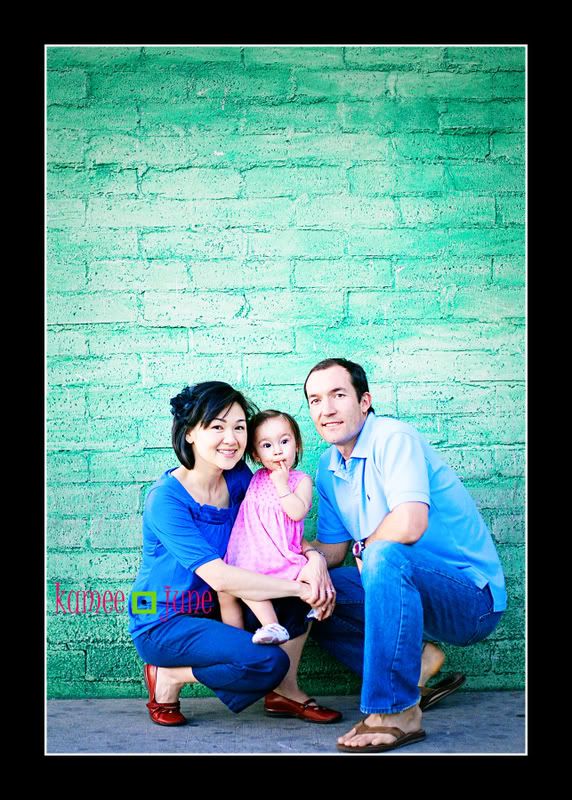 Their personalities are all so genuine; I smiled and felt completely comfortable our entire time together.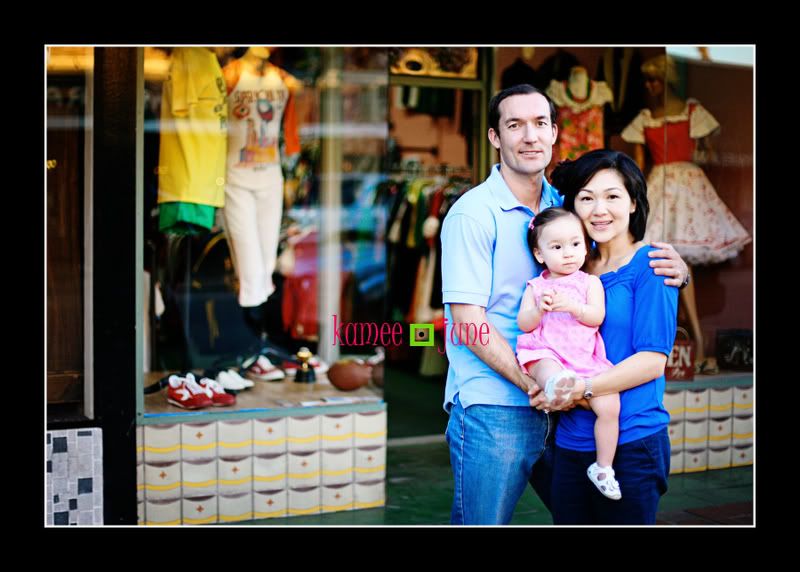 The focus on their family right now, as it should be, is Olivia who just recently turned 1.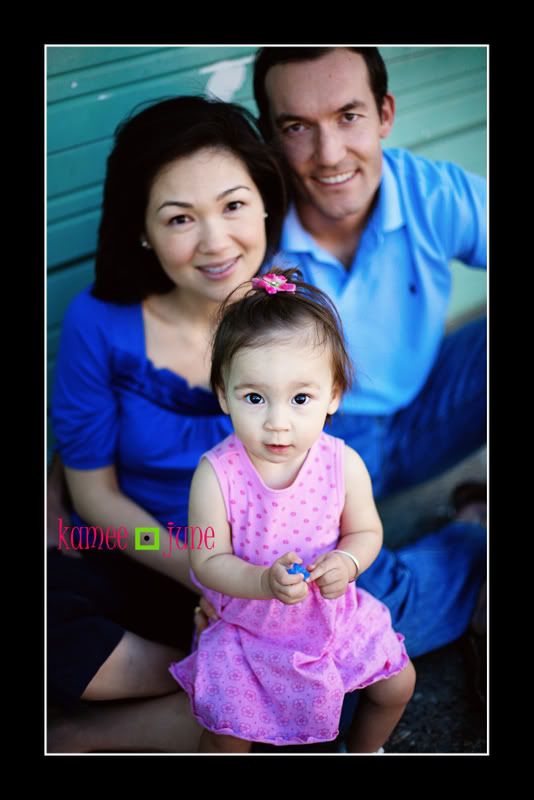 I loved the newspaper/magazine quality of this one almost as much as I loved the smile it put on my face.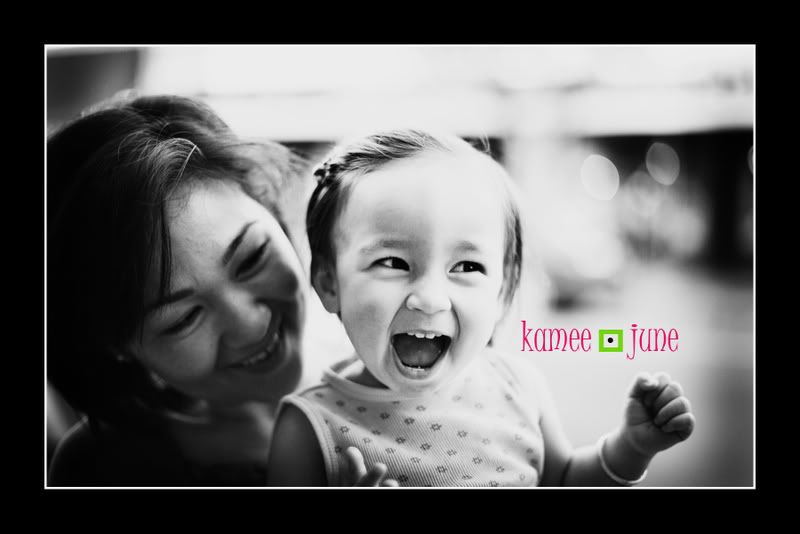 She was such a sweet baby the entire time. She stayed still (for the most part), smiled when a cookie was dangled in front of her, and sat wherever we put her.
Vincent is from France; you can imagine how enchanting his accent is. I loved hearing him call her "Mon Sherie" (excuse the spelling.) It was so darling!!
I think she is the perfect mix of her good looking parents.
This one might be my favorite of her from the shoot. Such spirit and energy!!
A sweet, quite, still moment.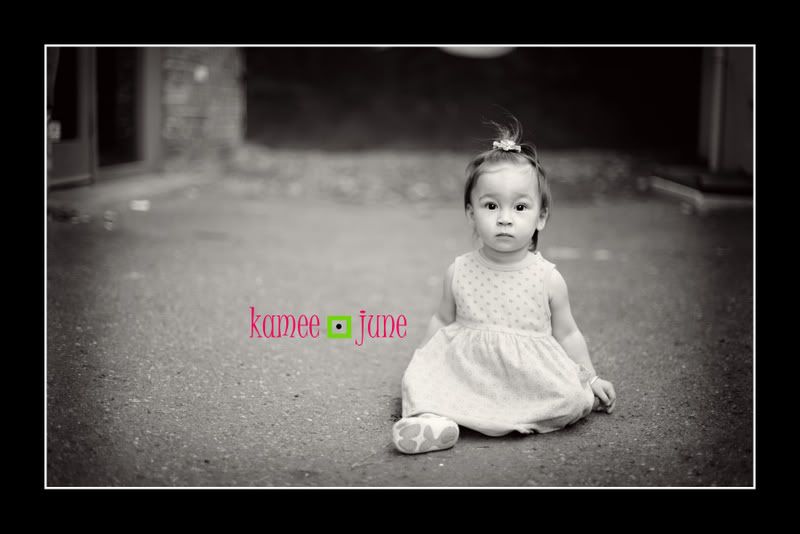 Loved this one of Tracy. She looks exactly the way she is: motivated, driven, confidant, sincere, and kind.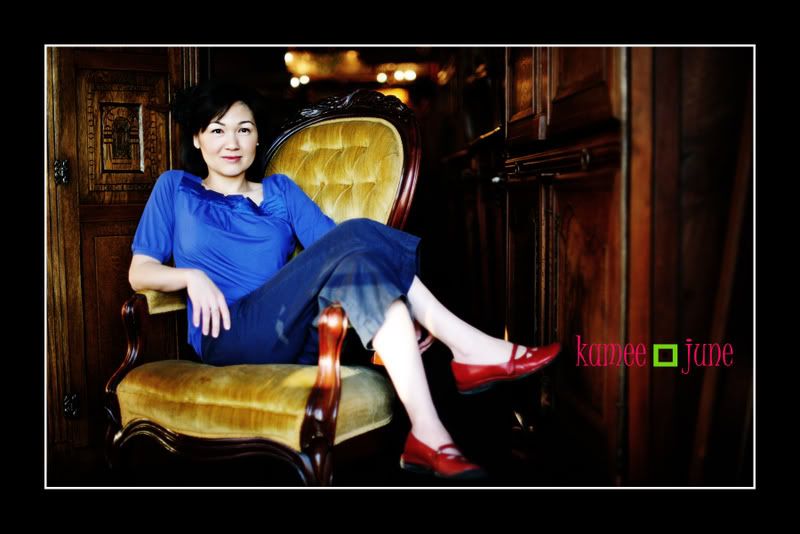 Loved the light and genuine expression in this one: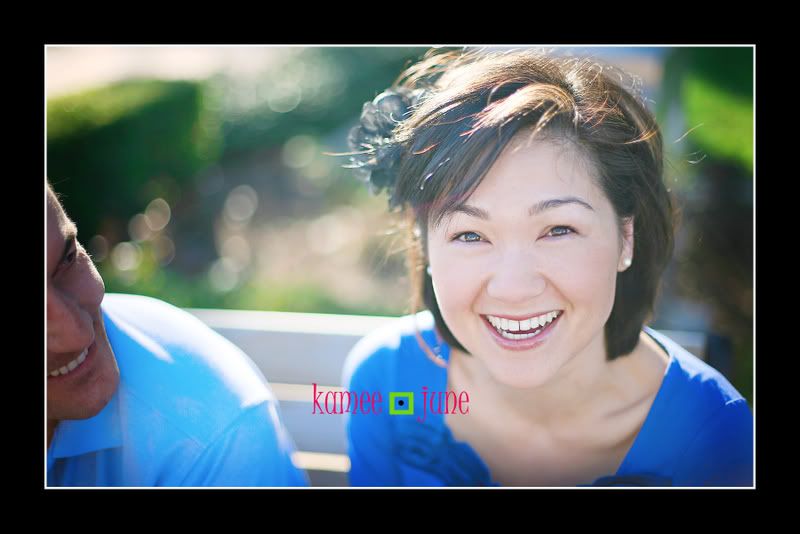 Vincent is from Paris. (They go to Paris each Christmas. Poor, poor Tracy! ;)) He is a professional tennis player and has made the sport his career. In fact he was recruited from Europe to play at UCLA, that is where he met, fell in love and married Tracy. Such a cool love story. He too has such a kind demeanor. He was so good to help with Olivia, and offer a hand to Tracy.
I told him to smile like he had just won the world cup. The world cup. That's tennis right? Maybe he is smiling because the world cup has nothing to do with tennis and I was making a complete fool out of myself. Either way...he has great smile!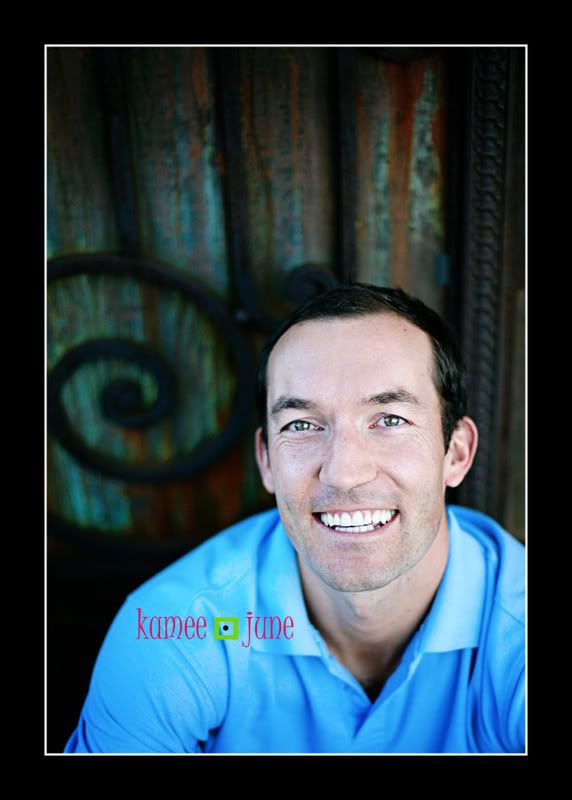 Loved this one of the family:
At the end of our shoot we headed into a Rocky Mountain Chocolate Factory for something delicious. It was the sweetest way to end an already GREAT afternoon!!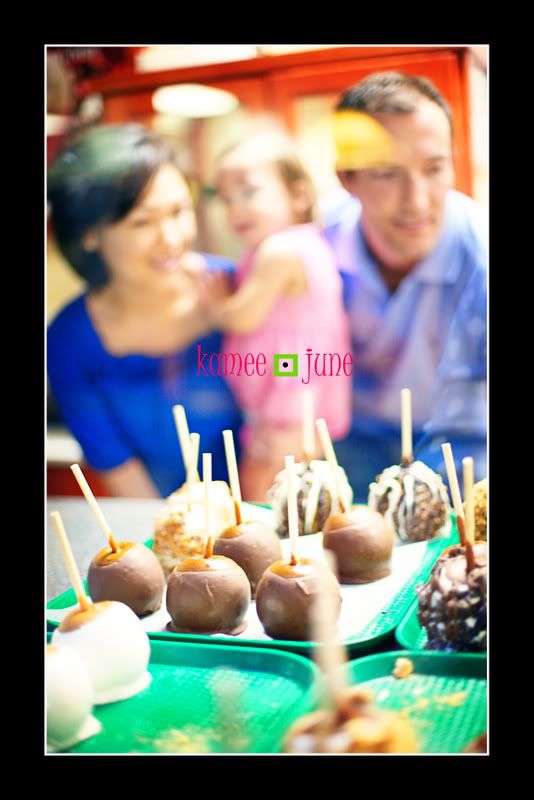 Tracy, Vincent, and Olivia, 
May your Saturday afternoon's always be filled with each other. May the world have more sincere people like you. May your family be blessed with another Olivia, and may you invite me to photograph your family next Christmas in Paris! ;) Thanks again for the opportunity to photograph your sweet family, AND thank you for the pretzel dipped in chocolate, caramel and pecans that I still dream about!! Tracy, can't wait for our next visit!! xoxo Kam