Larkin cried tonight for a couple of hours like her head was on fire.
Jaren came to the rescue with some white noise.
Tonight when I say my prayers I am thanking God for Vidal Sassoon.
She threw her hands in the air and surrendered. (She slept on the floor for a good 25 minutes. I wasn't going to move her. No way. She was quiet. Why would I change that?)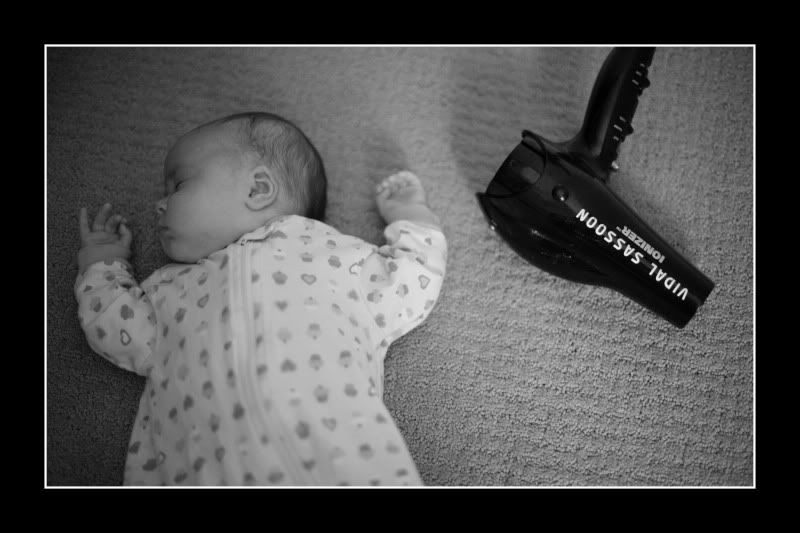 Oh, Larkee...