Those darling bows serve more than one purpose. ;)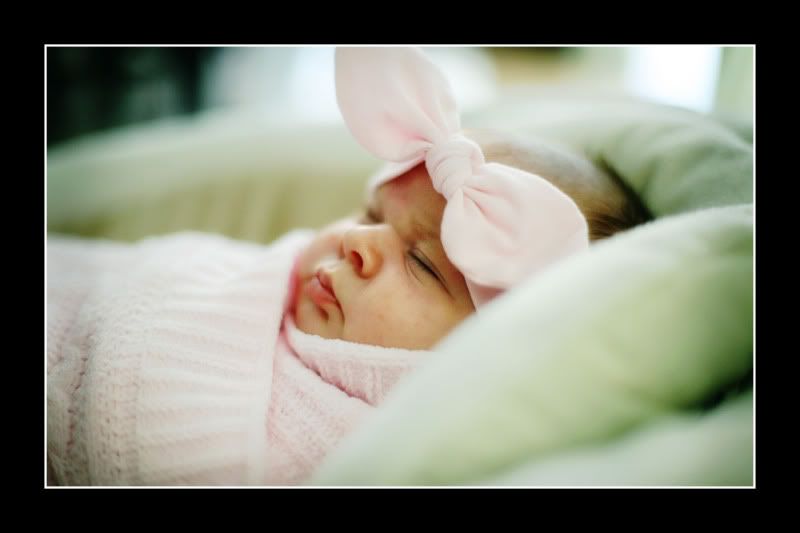 When the restless sleeper gets it over her eyes she gets it perfectly dark and is able to sleep peacefully.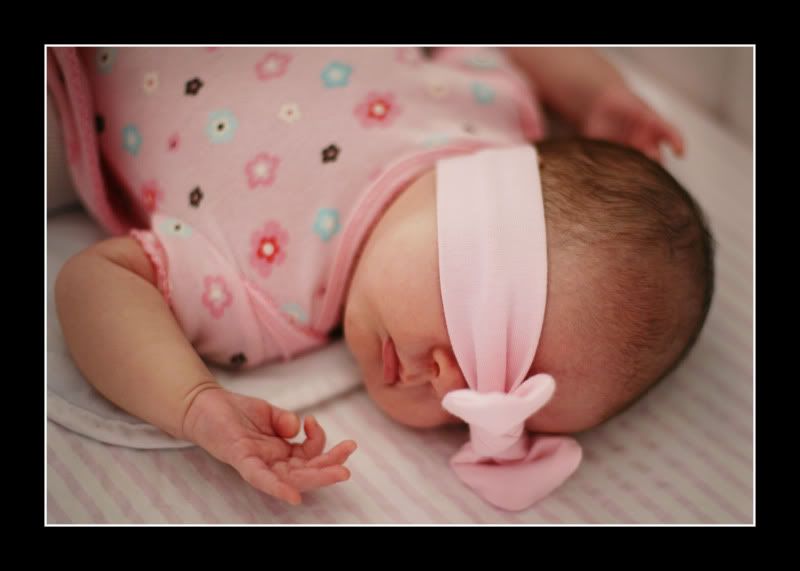 I'd put the thing over her eyes myself if I knew it was going to keep her happy, quiet, and sleeping. I shushed a good five hours tonight.
If she weren't so cute I'd sell her and the big fat bows to the gypsies...;)