Larkee and I got out for a little shoot before naptime today.
I am really enjoying dressing her each day. Sometimes I change her clothes just because I want to see her in something different. ;)
I wish they made all of her clothes in my size, especially this hat.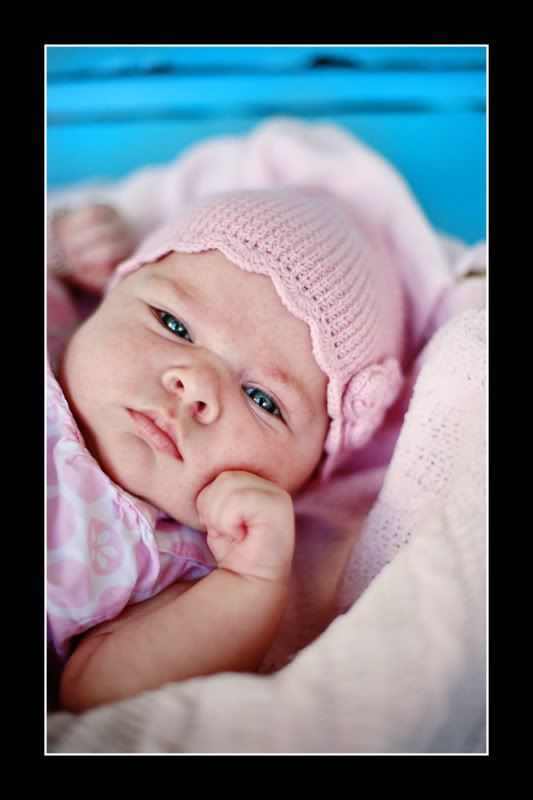 She enjoyed being outside; I enjoyed being with her.
Then she decided she had had enough, and we called it quits and went in for a nap.
Larkin, I am starting to feel more and more connected to you; I love you so much my spirited little girl. I can't wait until we can go shopping for all of your pretty accessories together. xoxo Mom