I can't believe I didn't post these sooner.
Larkin sleeps best in her swing. It is downstairs. Instead of moving it up and down stairs every day I just sleep on the couch at night. Our couch is comfy so it isn't that big of a deal. Anyway, one morning I awoke to a little boy telling me he needed help wiping.
"Here Mom. I brought you some tissue."
"You sure did son."
He just wanted to make sure I didn't have to get up to get more tissue. ;) He had pulled it clear from the bathroom to the couch.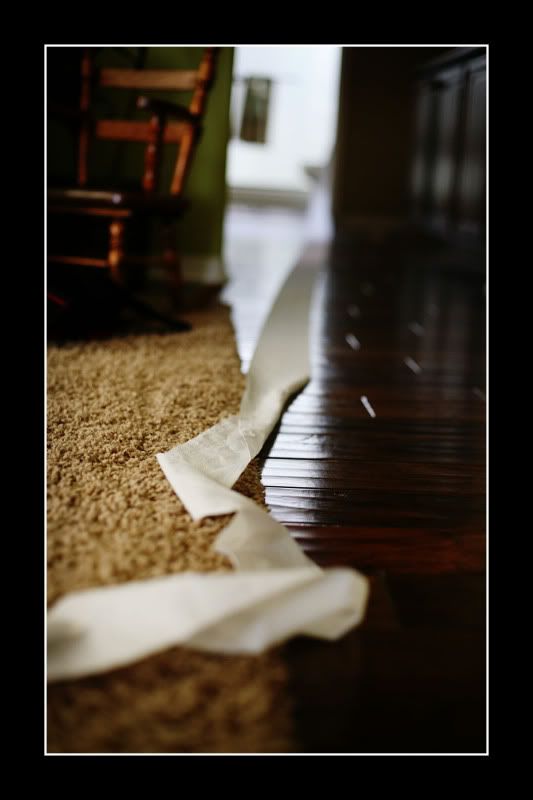 Gunnar isn't much of a candy kid. It is nice for when we go to the dentist, but not so nice when I need to bribe him for something. The other day he wanted a piece of candy but hadn't had any dinner yet. We told him to wait until later. He disappeared upstairs for a bit. Soon it got really quiet. Jaren snuck up to see what he was up to. Apparently he had dipped into his candy, fallen asleep, and Bobby spilled the beans.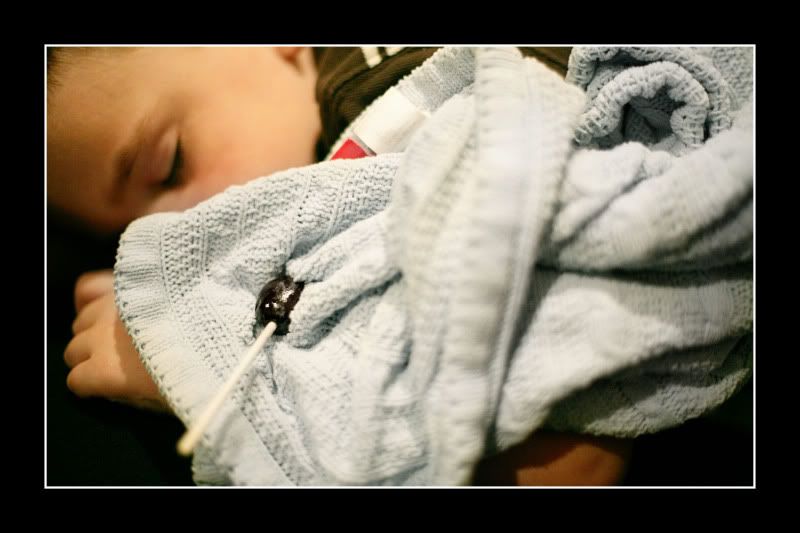 This one kills me. My mom says I should sell it to Reader's Digest.
I know we all have different opinions on where kids sleep. Jaren and I would prefer Gunnar to sleep in his own but bed somehow he always ends up with us and we either don't realize he is there or are too tired to get him back to his bed, so he ends up just sleeping with us. Whatever, he won't sleep with us forever.
The other night he and I were talking while we cleaned up the kitchen:
"Where are you sleeping tonight Gun?"
"In yours bed."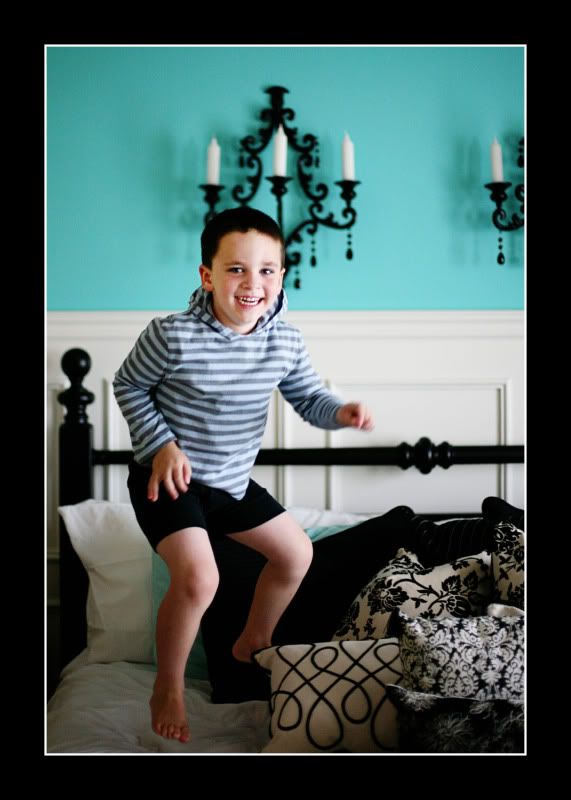 I said "There is only room for one man in my bed and that's your dad."
Two seconds later, "Well, do you have room in your bed for two boys?" (he and his dad...)
We could not stop laughing.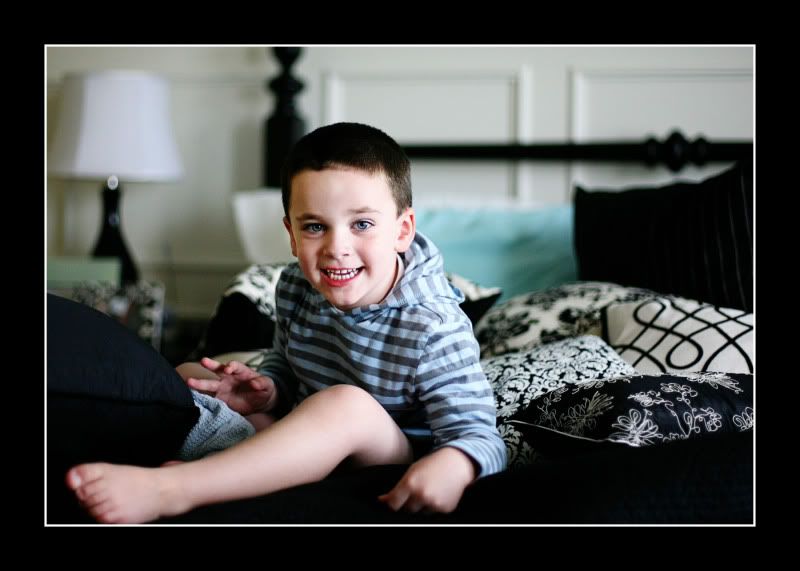 After I regained composure I gave him a big hug and said, "I think there is room in my bed for a little boy tonight."
"That's good Mom."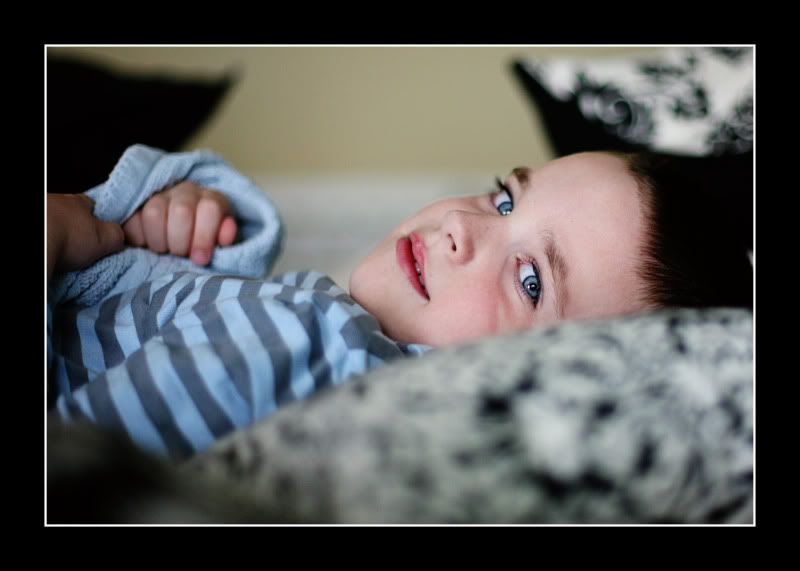 He slept in my bed last night.