I have a girlfriend named Kate. She has been highlighted on the blog before and her daughter Kyle has made many appearances as well. Now, you get to meet her entire family. I call these friends The Celebrators. They celebrate life and everything in it. It is impossible to spend any amount of time with them without leaving feeling completely refreshed, rejuvented, and with a new spirit and zest for life. They are happy, positive, and joyful people, and they are a gift in my life.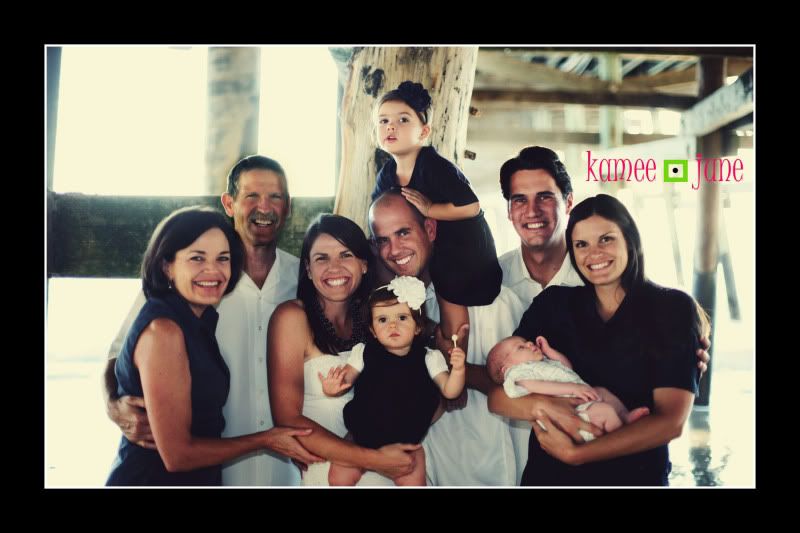 I have known them now for several years and have a special affinity for all of them. Kate and I used to teach together, our rooms where right down the hall. She would pop in to see me during break time and spread sunshine with just a smile. I admire her for so many reasons, and find myself wanting to be with her simply because she shines with happiness. We had our first babies together and have since watched our little families grow. It has been a pleasure to walk through these stages of life with a friend who has such a positive spirit and outlook on all situations. Kate is springtime, and so are the rest of The Celebrators.
I spent some time with the entire family together, and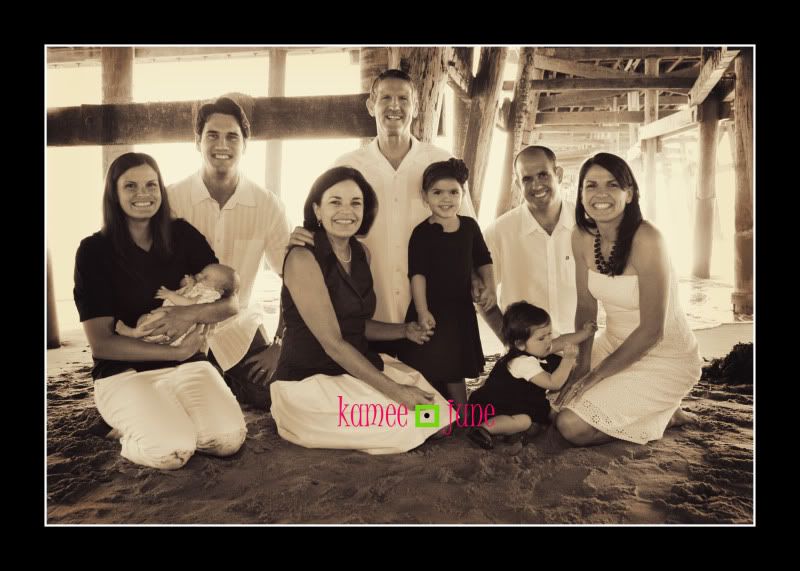 some time with all the individual families.
Kate, Adam, Kyle and Emmi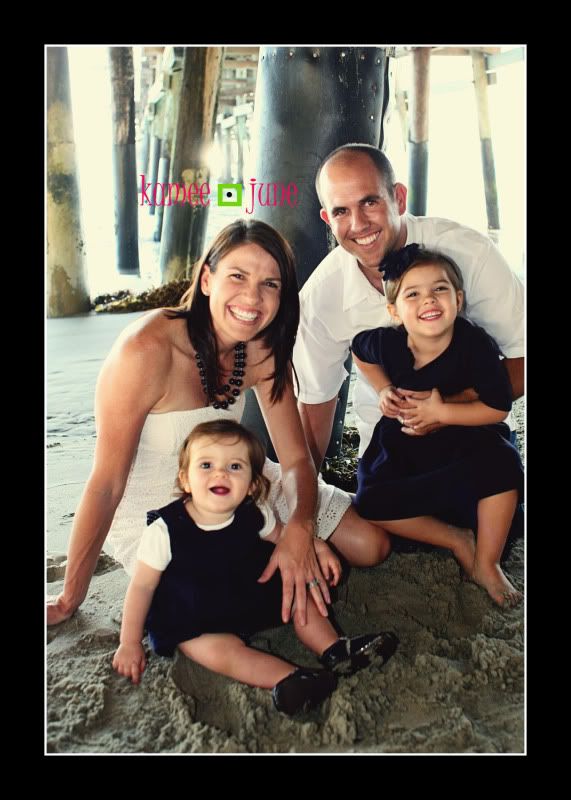 and Colleen(Kate's little sis), Tim, and the newest Celebrator, Baby Davis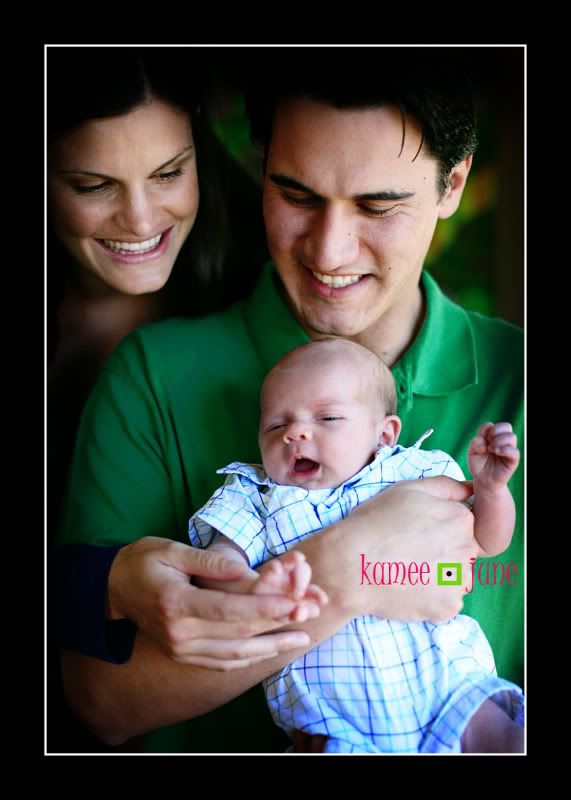 I starting shooting with the baby. Davis was born 6 days after Larkin. It is cool to think of the two of them growing up together like Kyle and Gunnar. If I have my way one of my children will be married into the Celebrator family. ;)
Davis is MELLOW! He sleeps A LOT, and is such a joy. I was drinking in his peaceful aura. ;) When Davis and Larkin do start playing together we know who will do all the talking...my girl. :)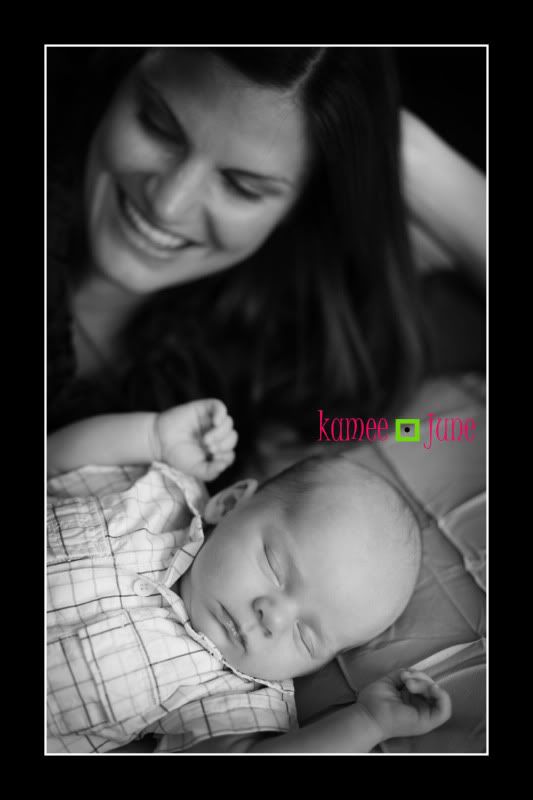 I guess he is such a sleeper that one of grandmas requested a picture with his eyes open since all they had been able to send were sleeping baby pictures. Here's proof. He's got eyes, Baby Davis Eyes. ;)
Little scrunch face...so sweet.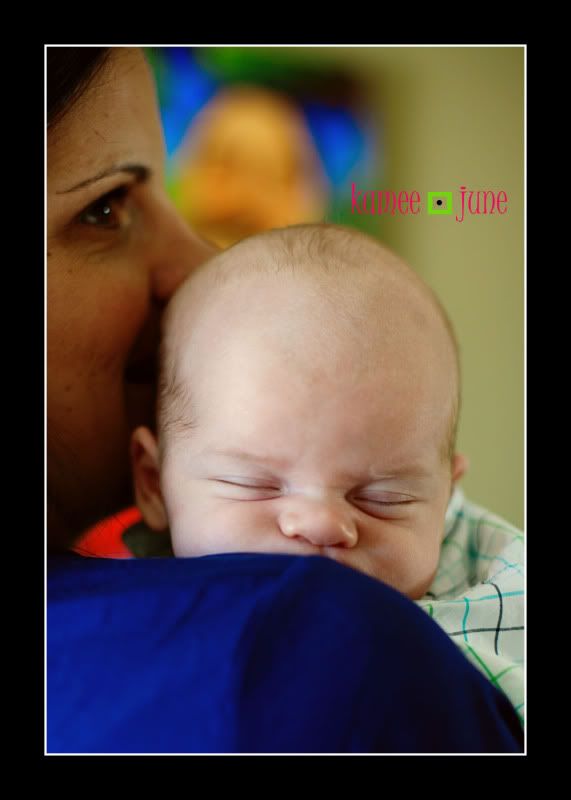 A detail to make your heart smile.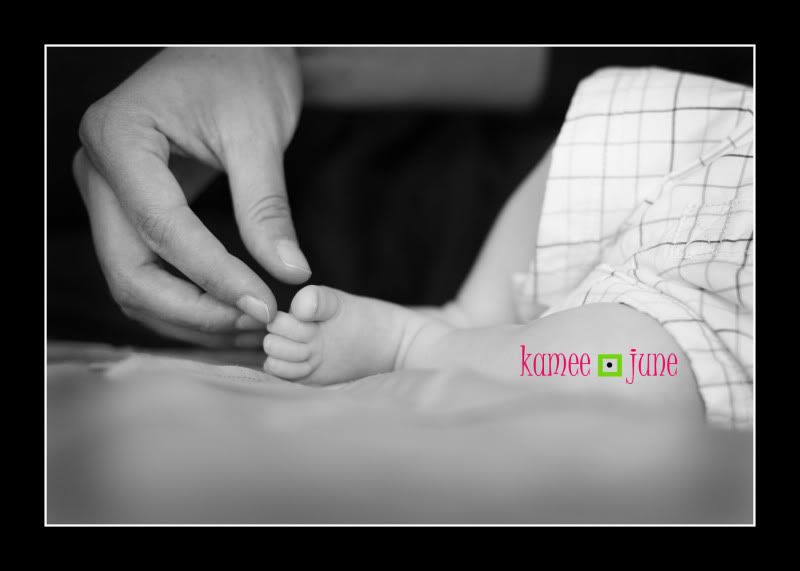 Tim is a very attentive father. It was nice listening to his dreams for Davis. I know he and Colleen will be such supportive parents, behind Davis with all of his decisions. Colleen just had a night out on the town with her family. She was gone for 8 hours. Tim stepped in and took over like a champ. I have always been impressed with Tim's sensativity for his wife and for other people. That is an ultra cool quality to see in a man. ;)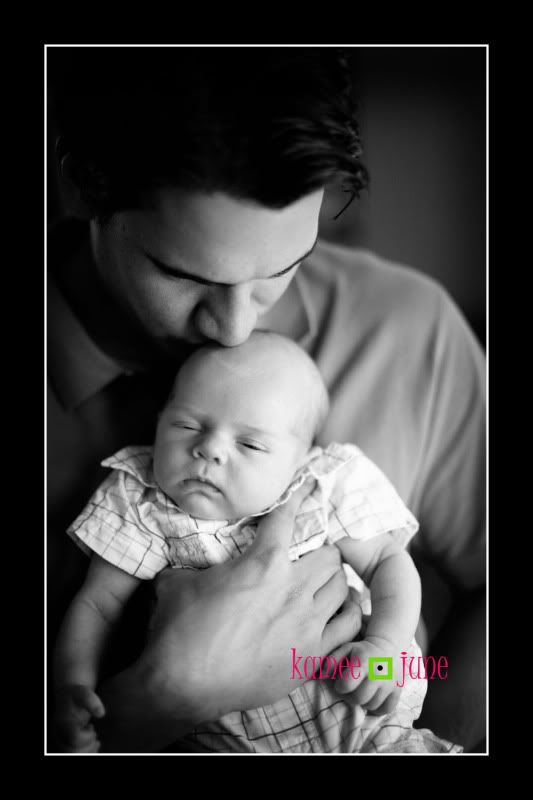 This little boy is sweet and lucky to be surrounded by so much laughter, love, and celebration.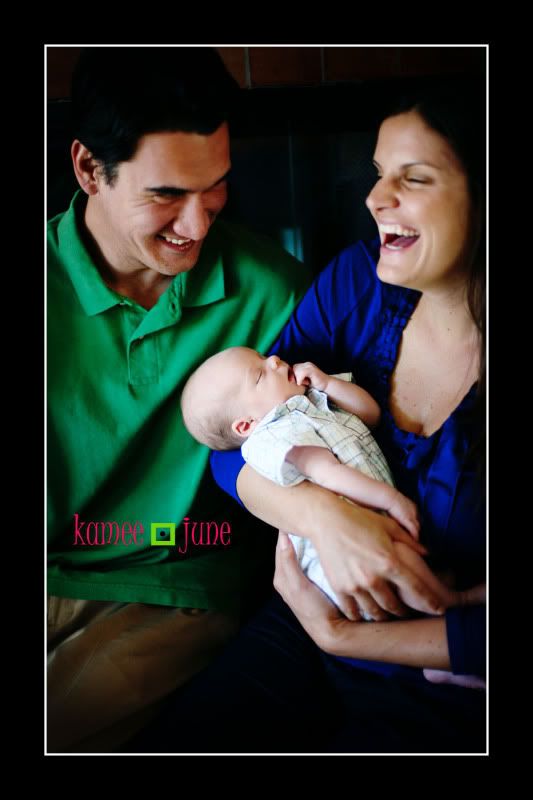 Colleen, Tim, and Baby D- Thanks for the time talking. It was nice to talk baby for a while and feel inspired by another mom who is working so hard to do what is best for her baby. Colleen, motherhood suits you!! You are a beautiful mom and Davis is such a lucky baby to have a mother who is so full of energy and vitality. Your family is a gorgeous painting created with the most vibrant colors and admired by so many. Tim, the love you have for your family and the sacrafices you are willing to make for them is endearing. The world needs more Tims. Davis, wake up! You are missing out on a lot of celebrating. ;)
Now for Dr. and Mrs. Franklin and their little rockstars.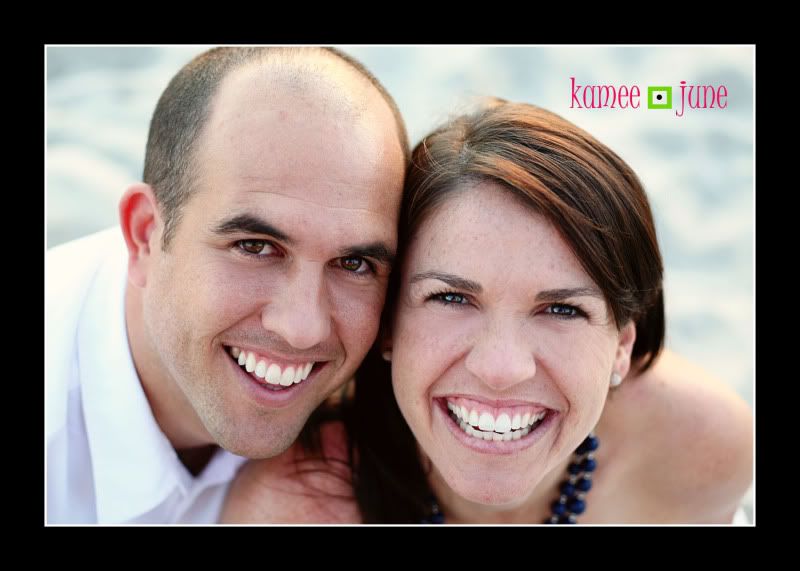 Adam is a doctor. I think that is so cool, because he gets to look at really awesome stuff all day, and he gets to heal people. Doesn't that sound inspiring. He helps people feel better. That is a gift and a talent. I know Adam tires with my constant inquiries into his daily grind, but I am genuinely fascinated by what he does. I would trust my family's lives with Adam. I also really like him because he gave me his medical microscope to look at things with. It is awesome. To date, that has been one of my favorite gifts. I also really like him because there is one true love in his life. No one matters more to him than his Kate.
The two of them are living a love story. Their darling girls add more dynamics and spunk to their already existing romance.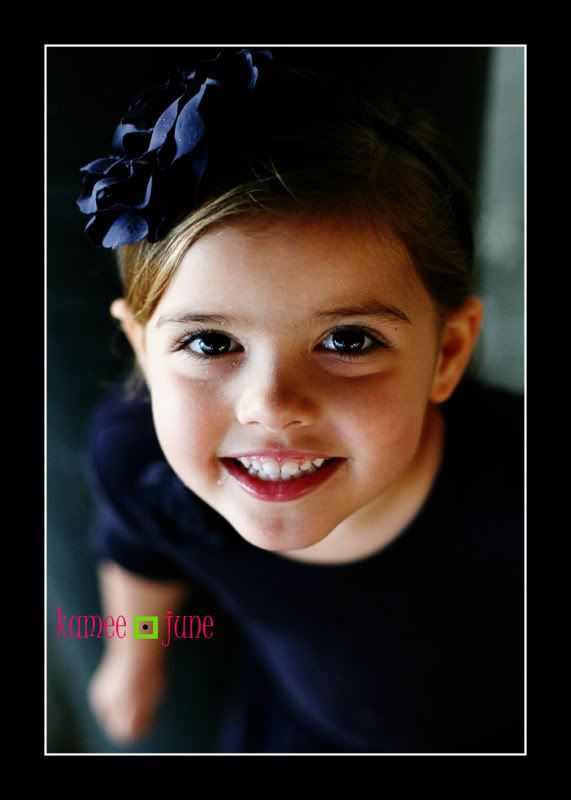 I loved these two.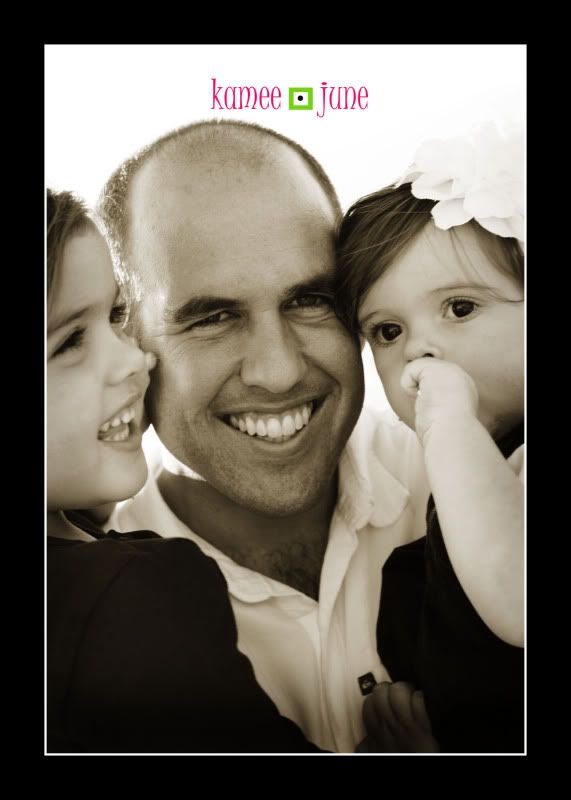 For you Adam...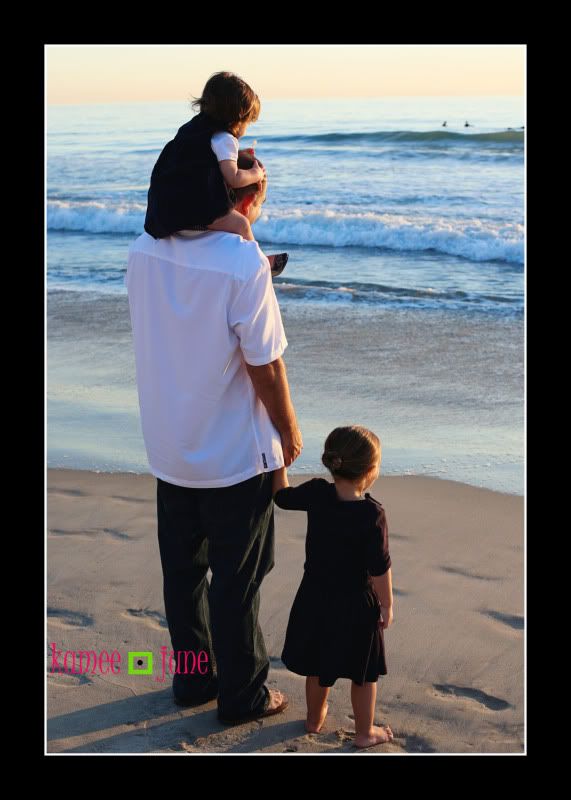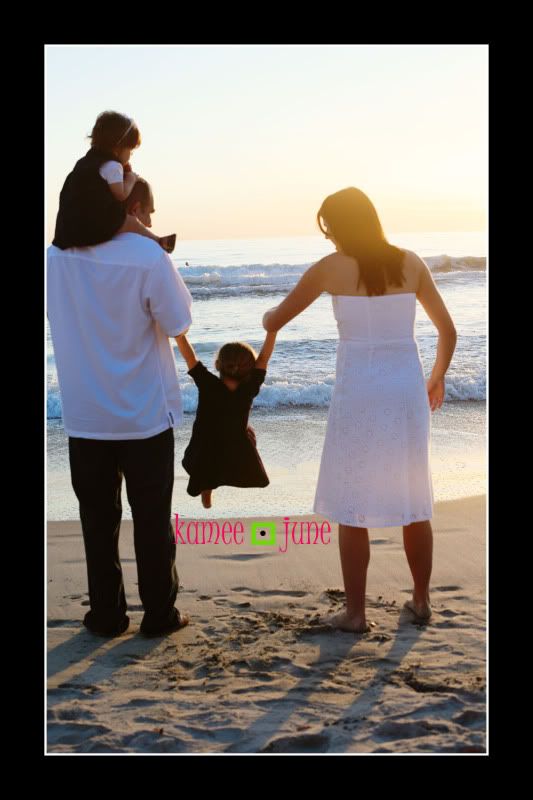 These little sisters are going to grow up so close. It is already very tender to see how Kyle takes care of Emmi.
I love this little family very much.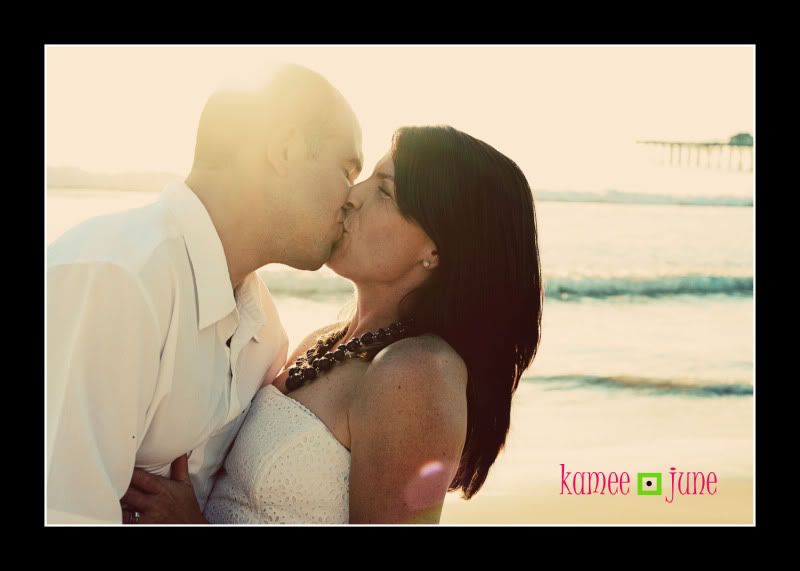 Kate and Adam, You guys keep on kissing. Your zest and vibrancy for life is contagious. We are addicted to you all. Adam, the love you have for your girls is non-parralled; they are lucky to have a dad who is so strong and sensative, so kind and care-free. They will grow up to be independent and tender hearted women because of your influence. Kate, one of my favorite authors, Richard Bach, wrote, "The bond that links family isn't one of blood. It is one of joy and respect in each others' lives. Rarely do members of the same family grow up under the same roof." You are as dear to me as a sister. Thank you for all the love, support, interest, respect, and joy you have for me and my family. I am so grateful to have you and your celebrating spirit in my life.
And the celebrating parents? Barb and Bill, who have always made us feel so welcomed and loved in their home.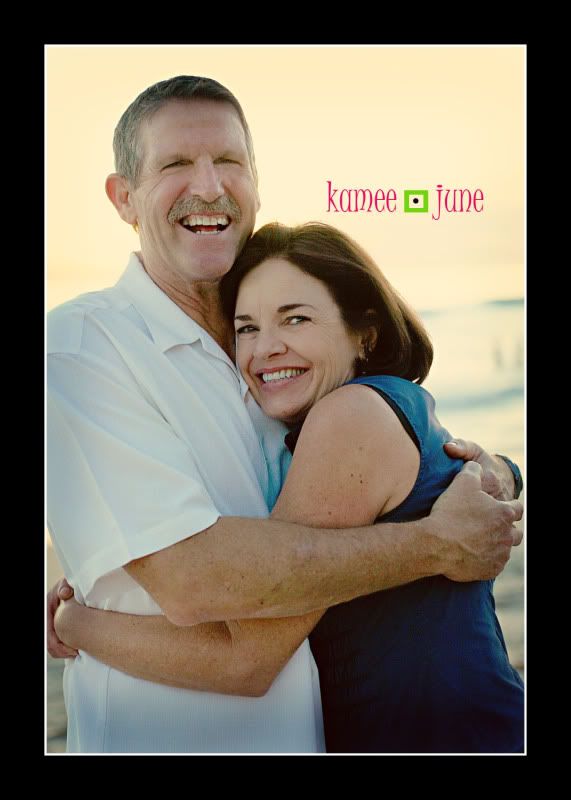 For you Barb...
B and B, thank you for the example you set to all you meet: life is full and rich and too short to not find joy and reason to celebrate. Thank you again for touching our lives and for always showing such interest in me and my family, and for including us in your celebrations. We love you guys!!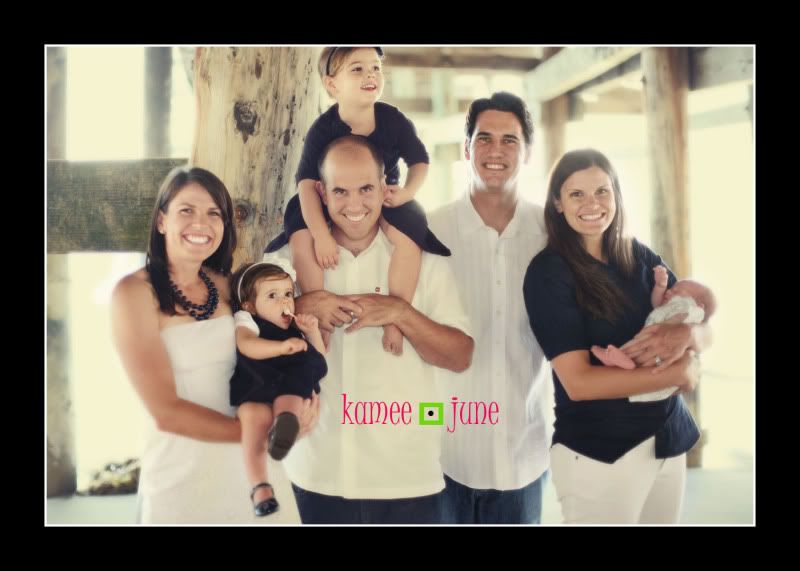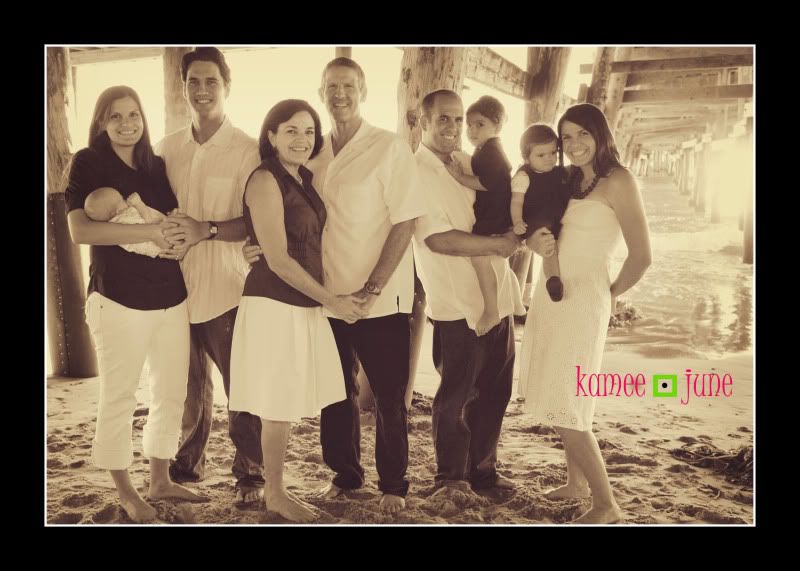 To all The Celebrators, Thank you for the time we shared on Saturday. I drove home with my batteries re-charged and my outlook on life refreshed. I appreciate all of you and the color and light you offer this world. Thank you for sharing all of your enthusiasm and light with me, my family, and others. Thanks again for the opportunity to capture your spirits.
Keep on Celebrating- Kam