I love the fall. I wish that the weather cooled off Sept. 1 so we could start wearing sweaters and bundling up. I especially enjoy the back to school feeling and the anticipation of all the fall festivities.
Tuesday was supposed to be Gunnar's first day back at school, but his sister, got in the way. I totally had forgotten about a doctor's appointment I had Tuesday morning. Since we don't live super close to his practice, Gun had to go with me and miss out. We made today the first day, complete with all of it's rituals. ;)
He was up at 6:50, per usual. (Anyone else have children that can't sleep in? Gunnar could fall asleep at 11:00pm at still be up at about 6:50-7:00ish. It's a bummer.) He had a bath then we donned his new school clothes; he was feeling very confindant this year.
He had a special breakfast: carrots, dip, yogurt, and grapes. He kept telling me, "That's my choice Mom." Ok. Whatever works and fills you up. ;)
Before getting in the car he ran his fingers along the bumper. Clean white shirt, bye-bye. My fault right? Never put a 3 year old in a white shirt, especially for school...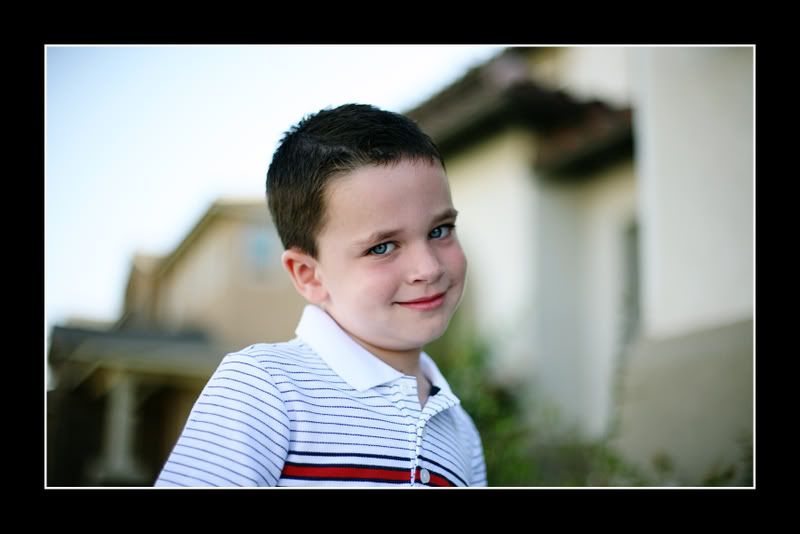 "Gunnar's here today. Gunnar's here today. Everybody shout hooray 'cuz Gunnar's here today." Oh, yeah, we'll see who is shouting hooray when he bites you!! Unfortunately, last year our kid was the in-house biter; that will not be happening again this year. It is mortifying to be the mother of a biter.
The smile of a biter.
He really was so excited to be there and see his old friends. It was refreshing how easy it was this year compared to last, although my heart still pulled and my eyes welled when I drove away. I want my children to grow, to be strong and healthy, but it is so hard to see it happening so quickly.
"Trains? This school is cool, Mom!!"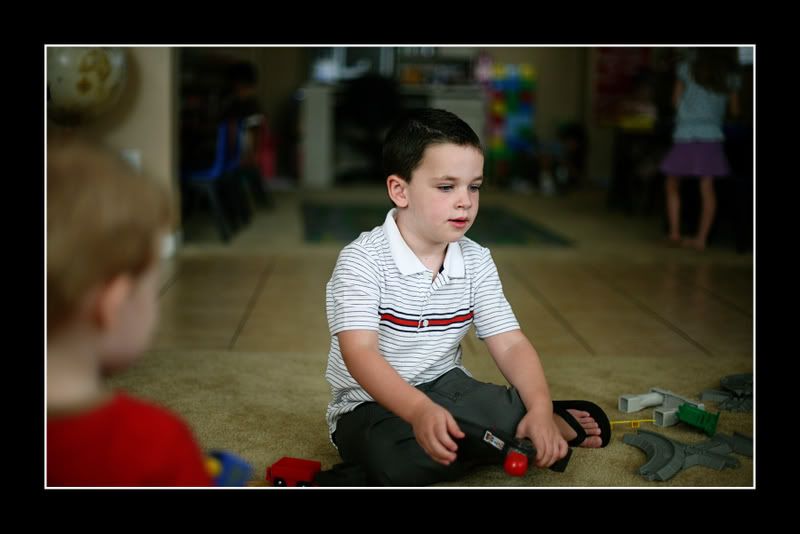 Gunnar, I love you son! You are so smart and such a good and nice little person. May you learn that L, M, N, O and P are separate letters. May you understand your name requires two N's and that your last name isn't Nezbim. May you pull your pants up without assistance so as to not flash the young ladies at school. May you remember I will always be there at 12:00pm to pick you up, and may you remember how much we love you!! Have a great year at pre-school kiddo!! xoxo Mom