Come on in. The baby's room is done.
This is what I have been waiting on. The focal point of the room. I LOVE IT!! It needed to be reupholstered after Gunnar; he did a number on it with his acid reflux situation. Hopefully Larkin will be less acidic. ;)
My muse was cupcakes. I love them too. Ever since my visit to NYC's Magnolia Bakery with Larkin's middle name namesake, Olivia, I have had an infatuation with the sweet little cake. I thought it would be a delicious way to decorate a room. I think it turned out pretty yummy.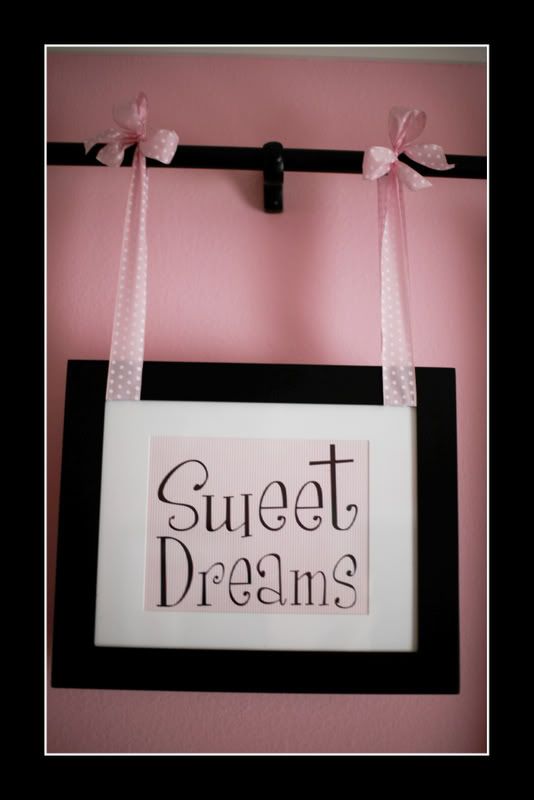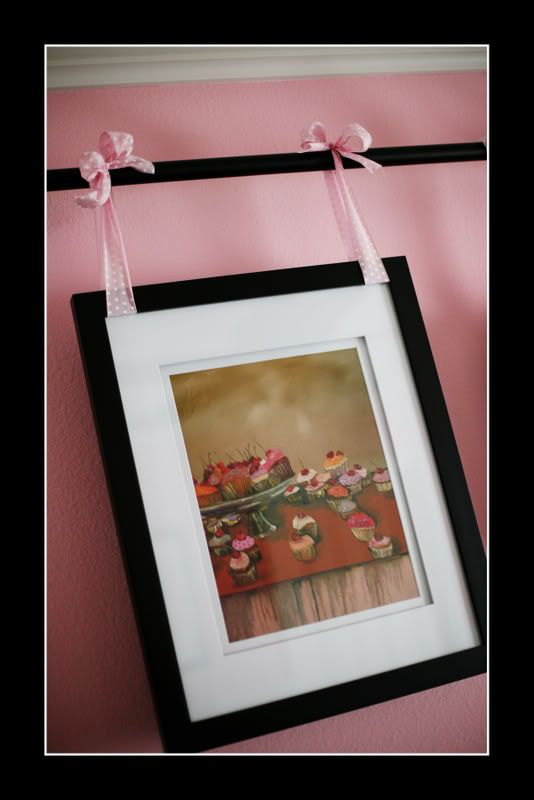 Her bedding isn't super descriptive, pink and white stripes and polka dots. If I did anything too frilly I think it would have taken away from the rest of room. I actually like the simplicity of her bedding.
A friend of mine has a sticker making company (If anyone is interested let me know and I will get you her information. She made the cupcake sticker (below), the Sweet Dreams, and the L. I really like those little touches. Thanks, Joy.)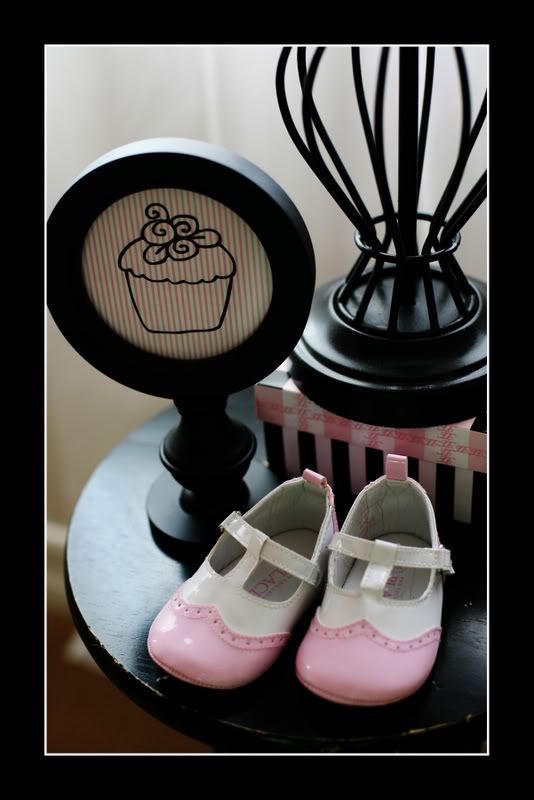 All the furniture was Gunnar's. Pretty cool how it has been transformed into something feminine.
What could be more feminine than her first 20 pairs of shoes. That really is a Larkin trait, wouldn't you say Mom and Kor? ;) Sorry, J; she will love them as much as I do. The Nordstrom shoe department will be our mecca.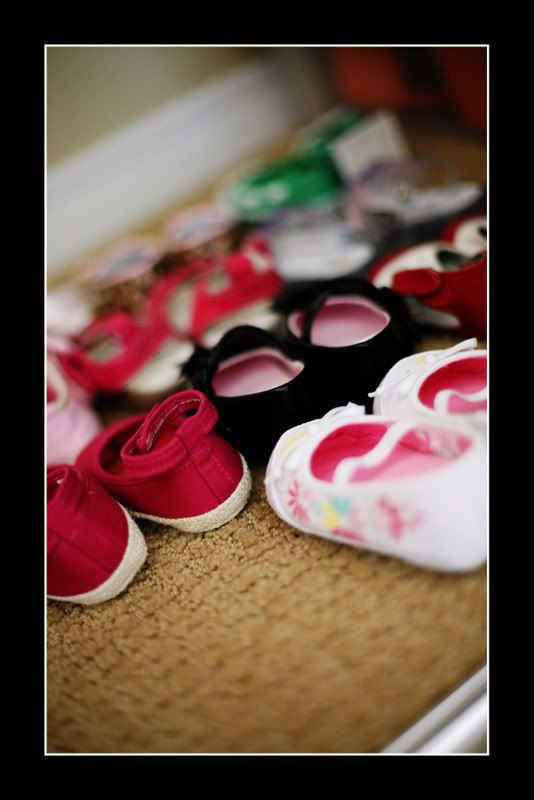 Even though the room is
this soon-to-be big brother enjoys hanging in there. We all do. There is something about the color pink.
He has no idea what is about to happen to his world...:)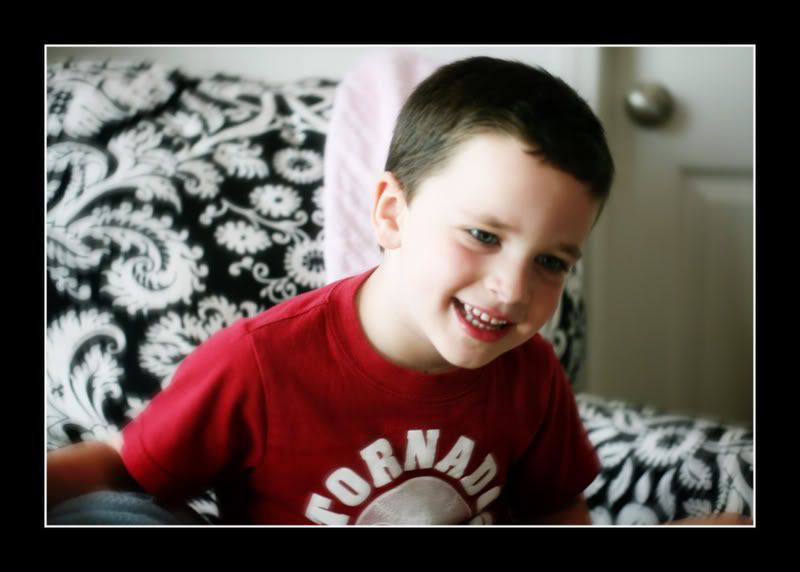 Our house has really taken shape during the summer. The baby's room, Gunnar's room, and our room are completely furnished and almost decorated. Oh, and the backyard almost has sprinklers. I hope it has sod...before Sept. 17th. It takes time, money, and a decisive mind, but I am starting to feel much more settled. Not everything will be finished before Larkin comes but that is ok; we will keep working until we are perfectly comfortable in this home.
p.s. Jaren, thank you for everything you are doing. All the finish carpentry work and painting you have done takes my breath away everytime I walk into a different room. When I look at the maze of sprinklers from our window I am in awe of your abilities to take on projects and complete them with complete professional skill. I appreciate you and all you do for us, our family, and our home; thanks for working so hard and for being my favorite phone call of the day. Now can I have a built in? ;) I love you!! K
Hope the tour was delicious- Kam