Last week I was invited for tea.
Tea with a princess that is. Princess Stella Monroe (Isn't that a darling first and middle name??) had me over for a tea party. It was enchanting; she is enchanting.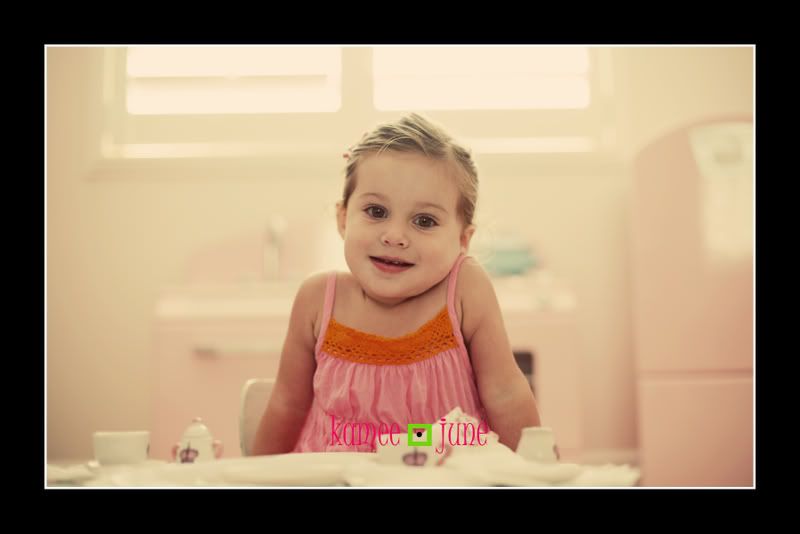 We discussed the inflation in diaper prices, which Disney princess has the best fashion sense, if an am or pm nap is more stimulating for cognitive development, and which cable channel, sprout or noggin, provides the best pre-school educational viewing. The conversation was as stimulating as the chi.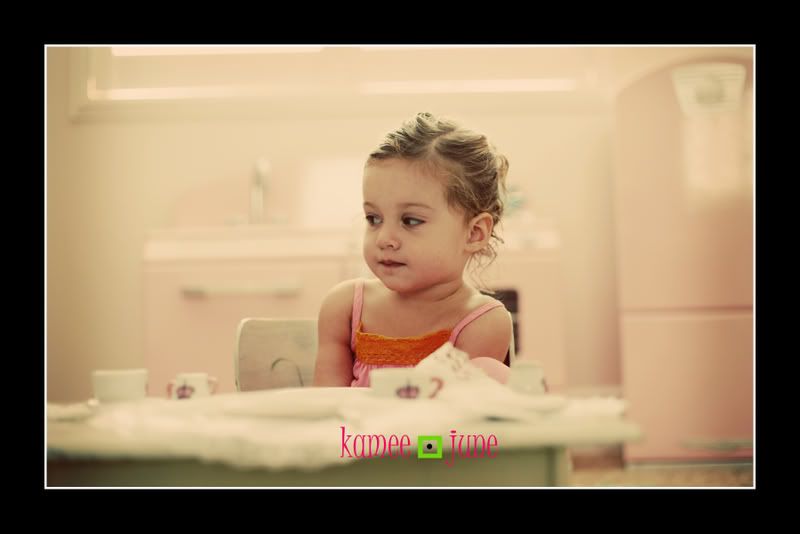 I wasn't the only friend invited over.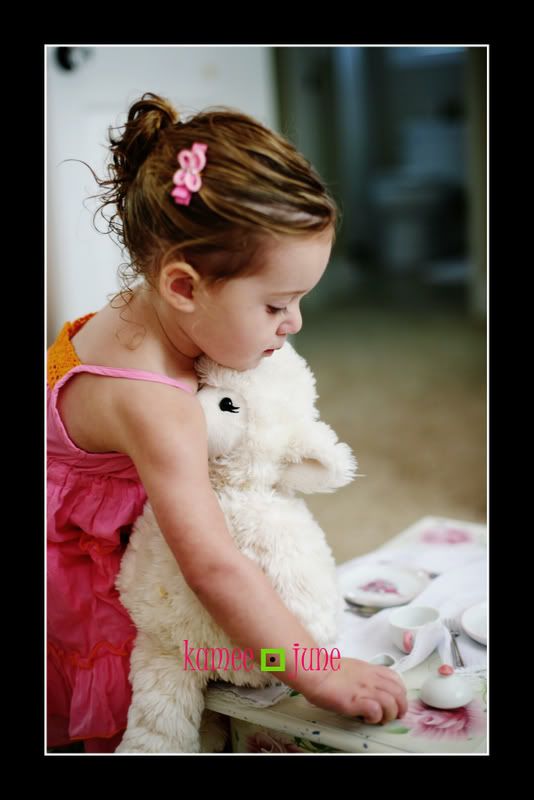 Stella was a perfect hostess. After tea she entertained us with a few tricks. (I actually loved this moment. She was singing a soft made-up tune while walking the length of her crib.)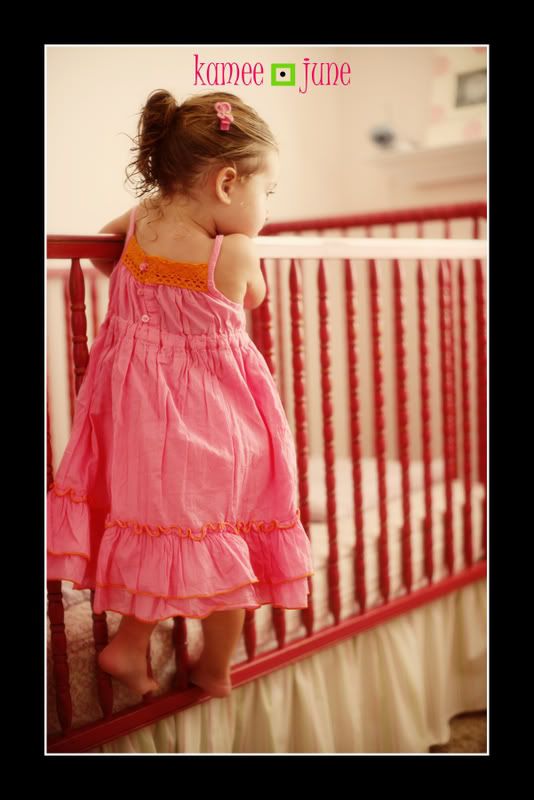 I loved her ensemble for the party. She was telling me all about where she had purchased it, how the colors reflected her personality, and how she felt perfectly herself in it. ;) (I also loved her sweet expressions in both of these photographs.)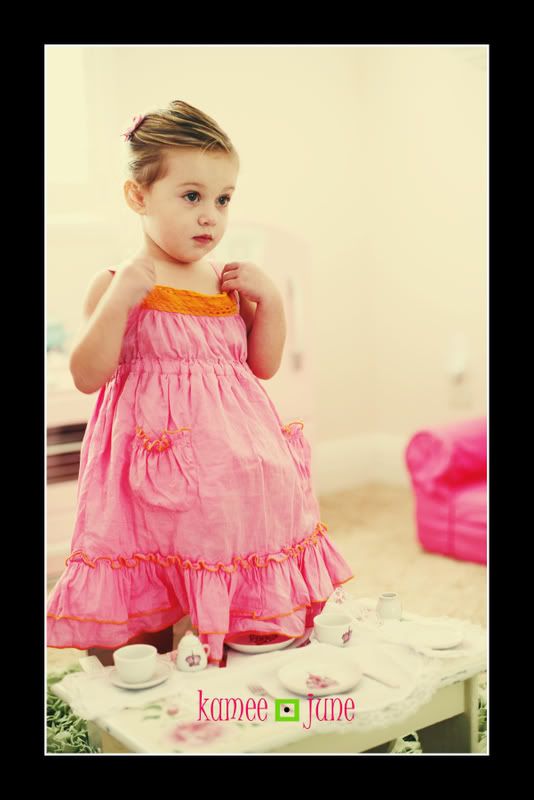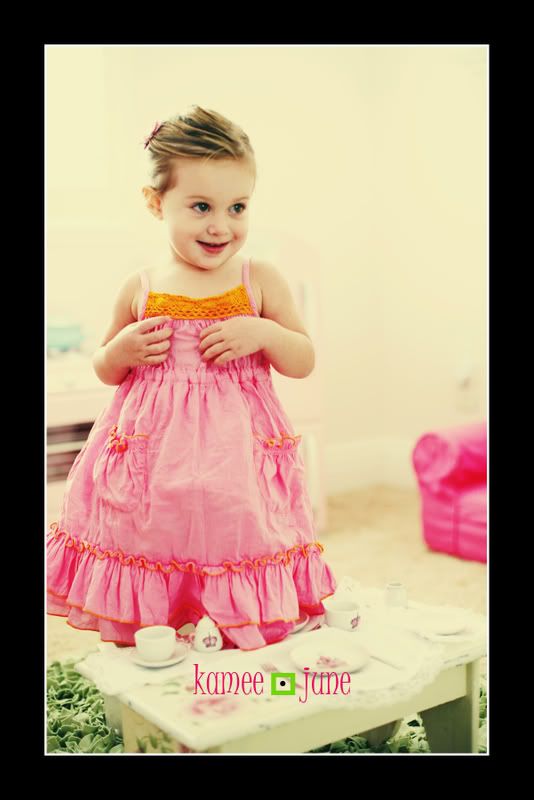 These were the ruffles underneath. ;)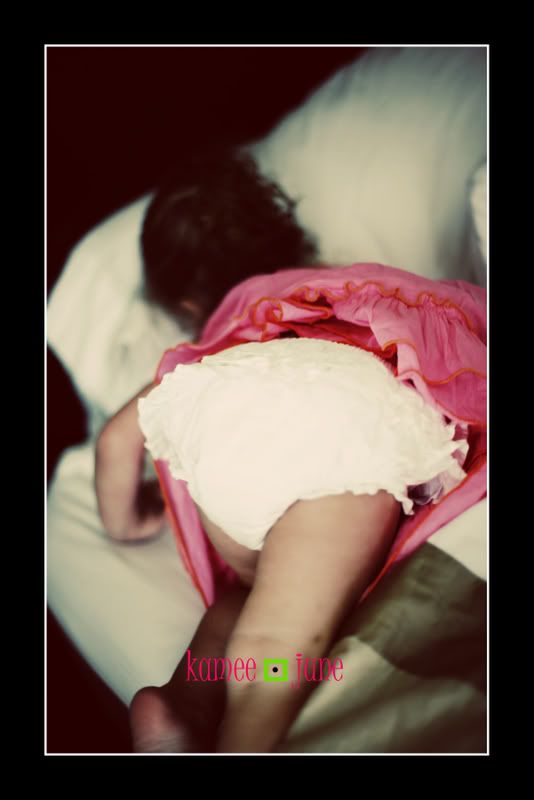 I loved this detail from her room. So stinkin' cute to have in a little girl's room.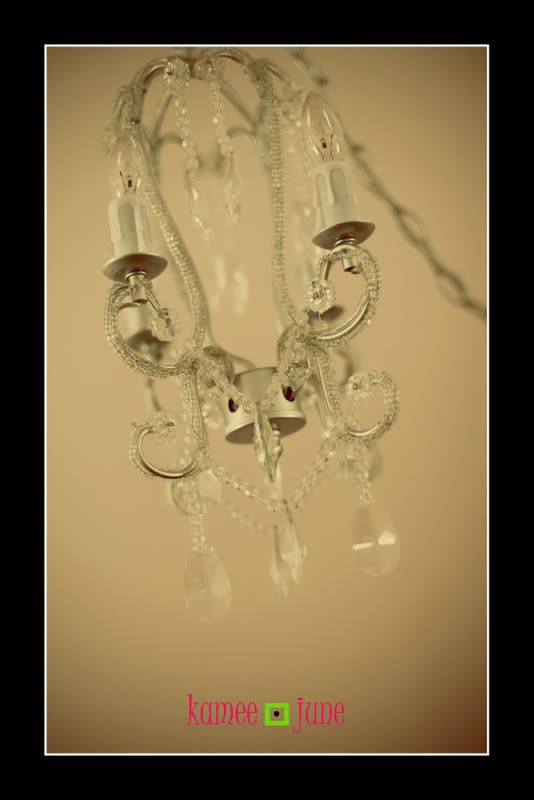 The tea was sweet Princess Stella, but not as sweet as you.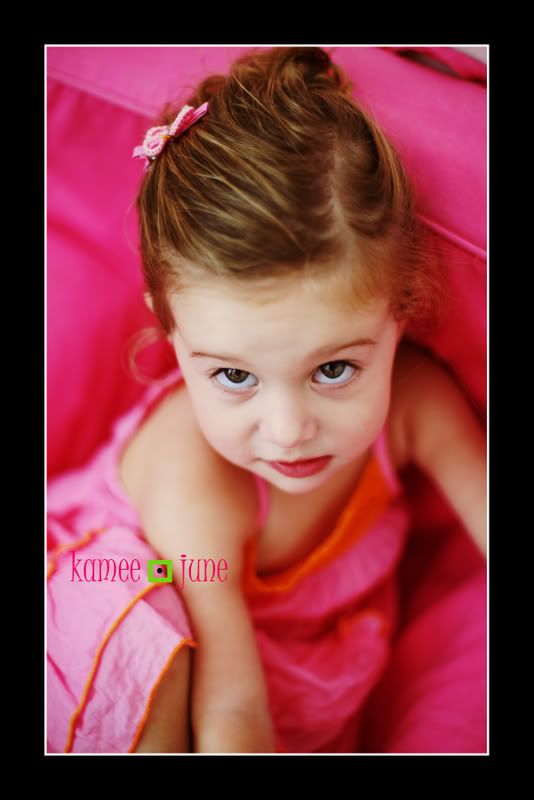 The other reason for the tea party was to tickle these toes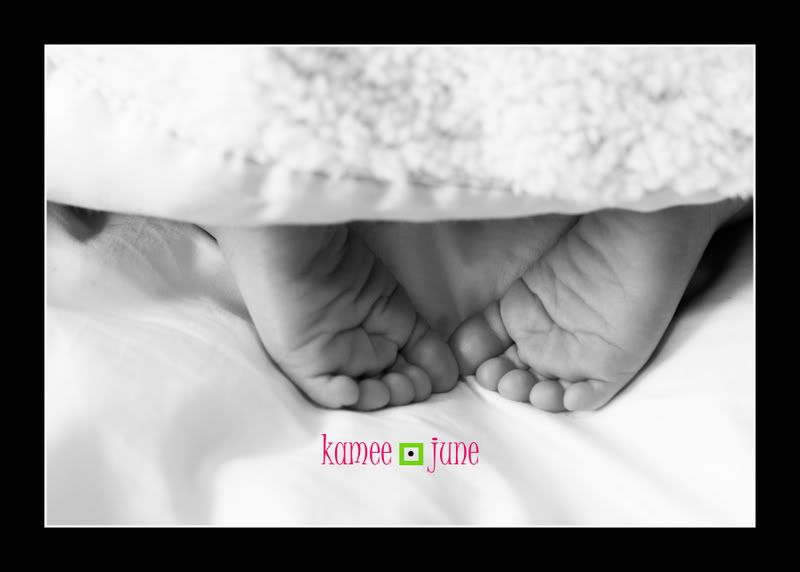 and kiss this nose.
Stella has someone else to invite to her parties now: her baby brother, Drake.
There is nothing quite like baby sleep.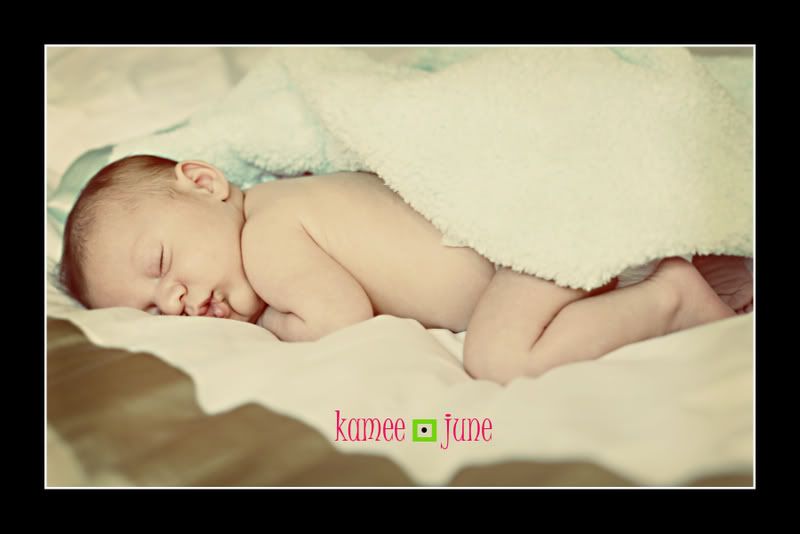 I love watching their little breaths and the complete peace that overcomes their little frames. I think that should be a new therapy: watching sleeping babies. It is really quite calming.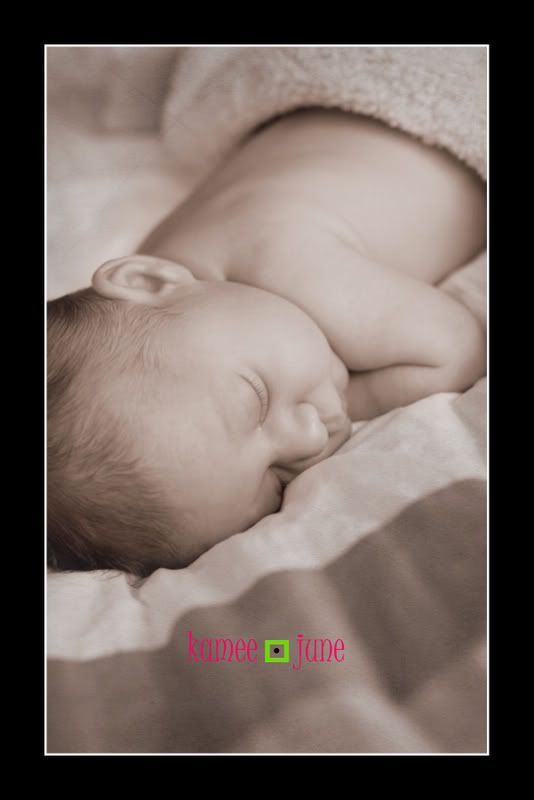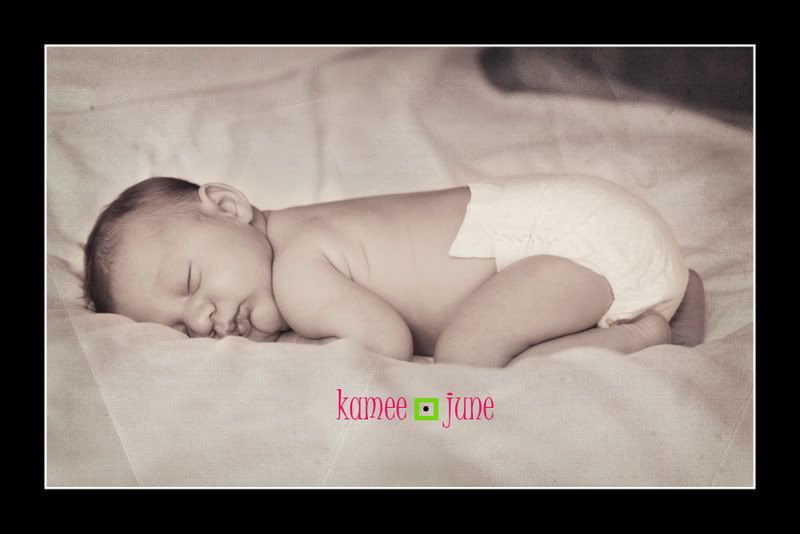 I loved this one.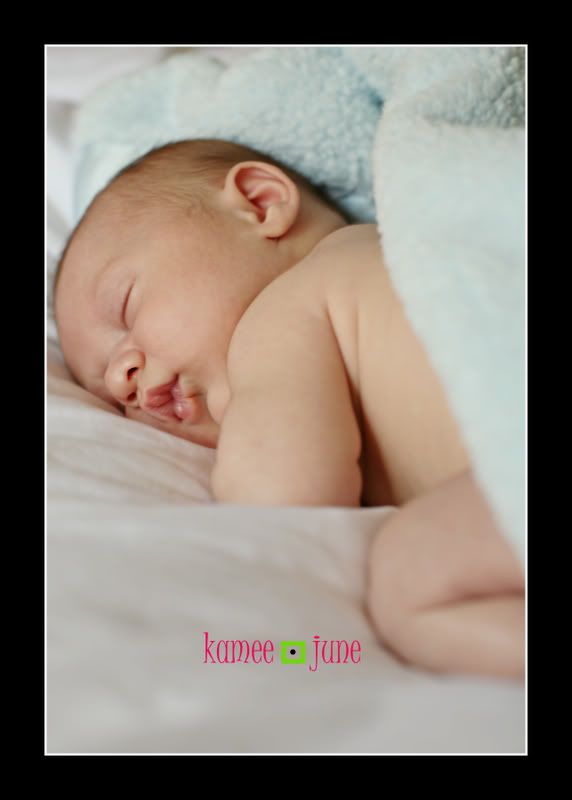 Then...he woke up, and decided he needed his mama. Stella decided she did too. Every mother looking at this photograph is shaking her emphathetic head; the mommy dance is tricky at times.
Once Stella jumped down and Drake had mom to himself he was content.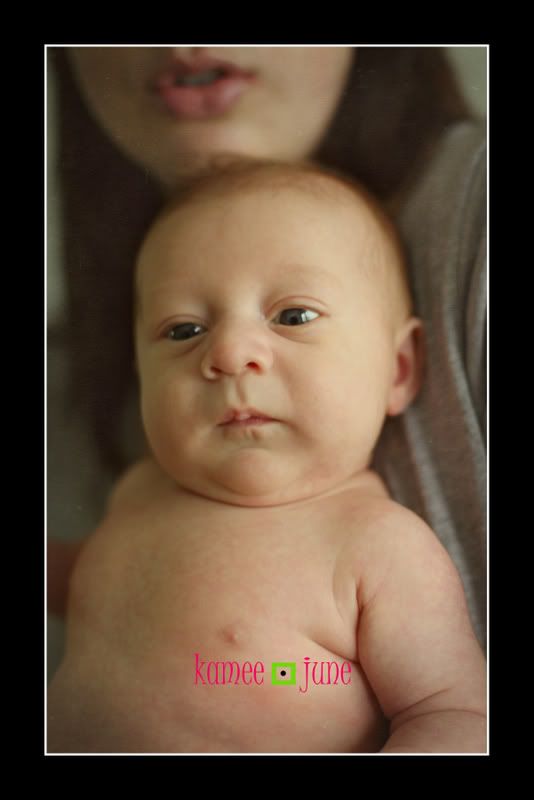 He was especially happy with his pacifier,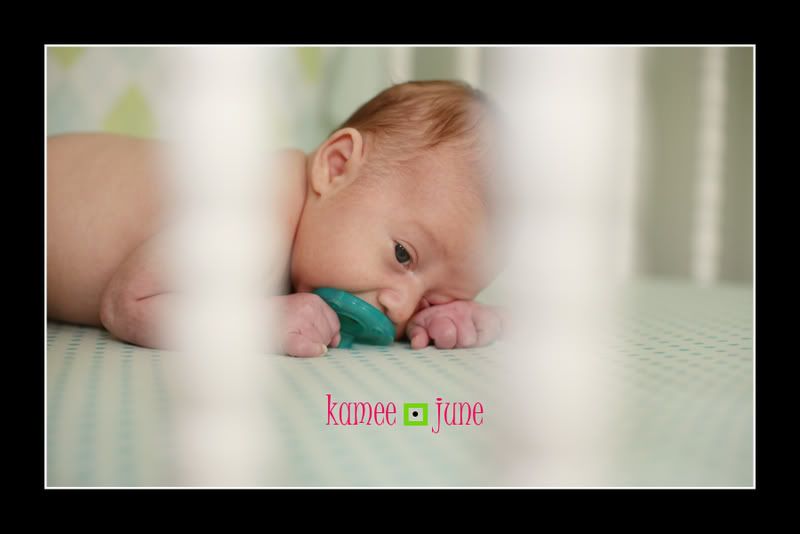 and not so happy without it. This was shot two seconds after it came out of his mouth.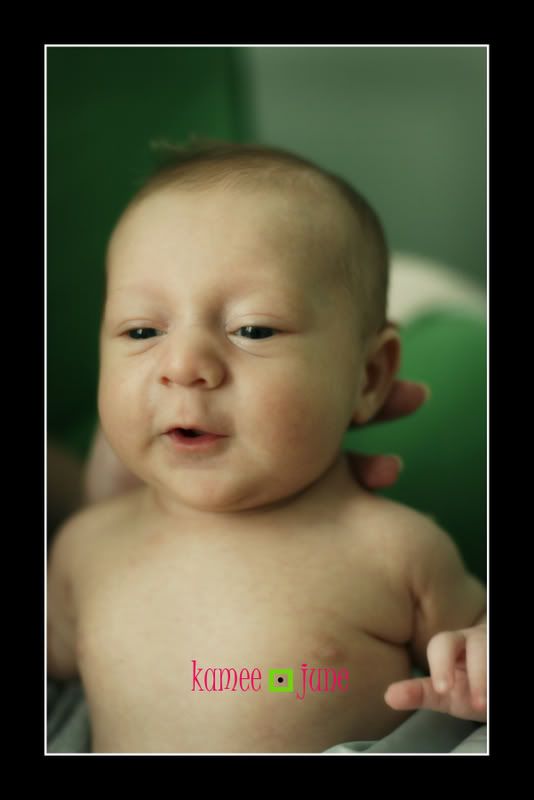 This, four seconds. He is just going to be a pacifier baby, and that is perfectly fine. (If Gunnar would have taken a pacie, I would been totally a-ok with that. He just liked crying instead.)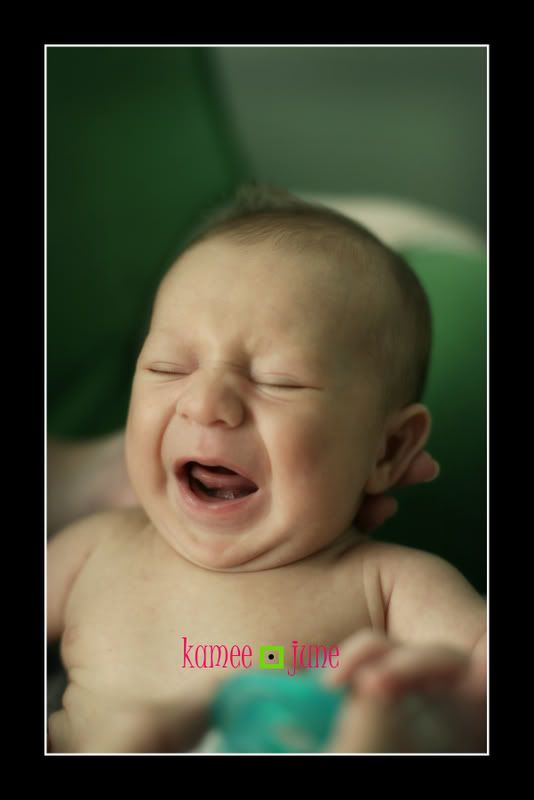 He is such a love. At the end of our shoot I had to take just a minute and hold him. He is such a sweet, sweet baby. I can tell his parents are loving some "blue" around the house too. ;)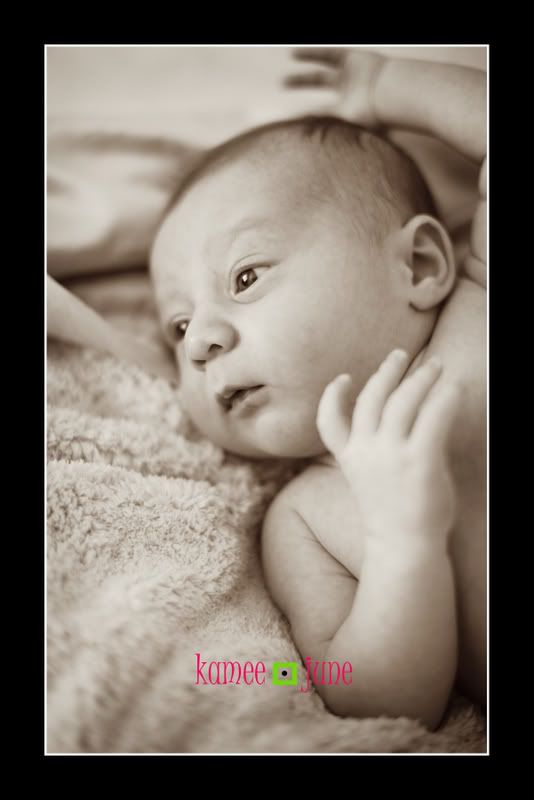 Drake- You won't have to play tea party forever. Eventually it will phase out and Barbies, Dollies, Strawberry Shortcakes, AND dress-ups will phase in.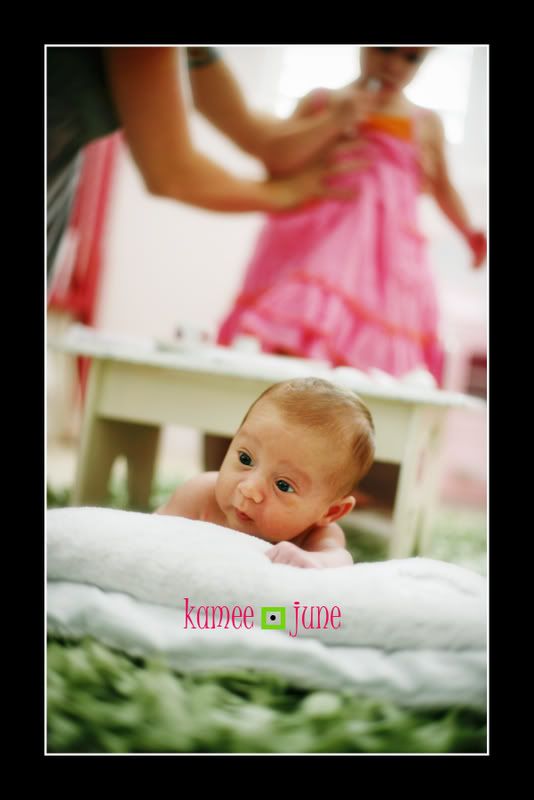 Stella is pretty fond of her little brother.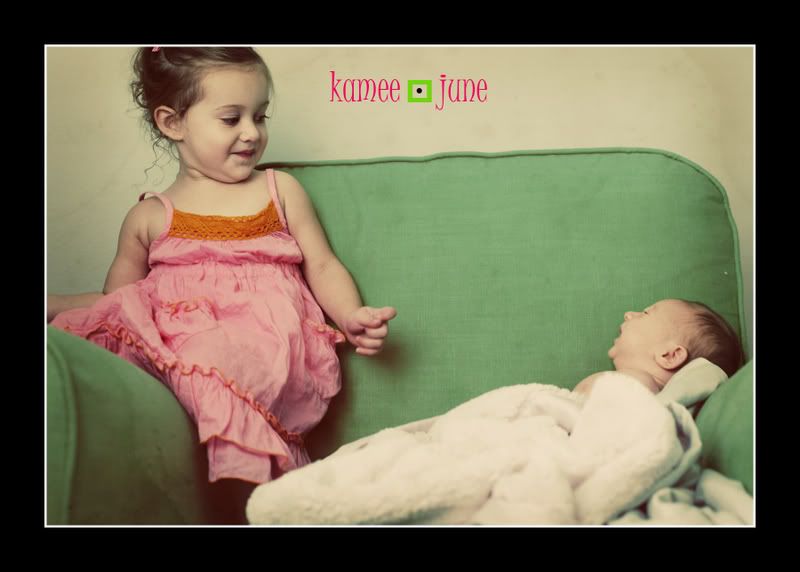 Tiffany, Jereme, Stella, and Drake- Thank you for having me in your home. It is lovely; your family is lovely. I appreciated every cup of tea, every baby coo, and every moment we spent chatting about life as a mommy. Tiffany, you are handling this new addition with style, humor, and charism. congratulations. Jereme, you are such a helpful and loving father. It was neat to see you pitch in when Tiffany needed two, three, four extra hands. Stella, you are a slice of the most delicious pink cake and Drake, you are a kiss from Heaven. Thanks again for inviting me to tea; it was so good to meet you- Kamee