This little girl is comedy. She is going to be the laughs of her family for all of her life. A couple of Sadie anecedotes: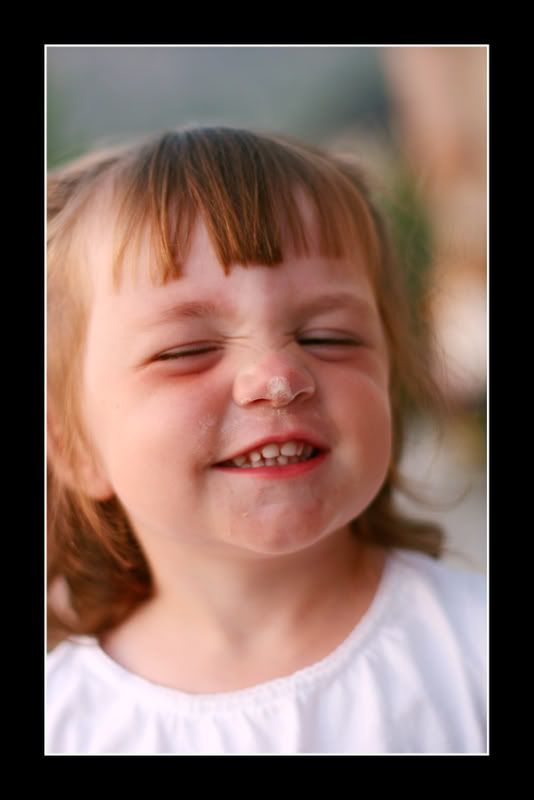 I am not sure where Jaren and I got it, but when we are brushing teeth we tell Gunnar he needs to brush well to get all the sugar bugs out. If he doesn't those little bugs eat away at his teeth during the night or all day long. Since we have been here I have been telling all of them that when they brush their teeth. The other night I told Sades to make sure she got all the bugs out. She came to me wide-mouthed and said, "Kam, did I get all the German Lady Bugs out?" What? That was funny. Sugar bugs to German Lady Bugs...
This morning I was jumping with them on the trampoline. I am obviously pregnant and have been a walking science experiment for these girls, "Where's the baby Aunt Kam? Why is your belly getting bigger?" etc. etc. ect. Today while jumping on the tramp Sadie said, "Kam, don't jump too high. If you do your baby will fall out." Good point. I took my leave from the tramp. ;)
She is fun, and a gift to this family, as are the other two beauties that chase her around and make her laugh all day.
It wasn't too funny when she dumped a full watermelon slushie from Sonic all over the interior of the car today...