Yesterday, several pirates from different sea ports met to share treasure.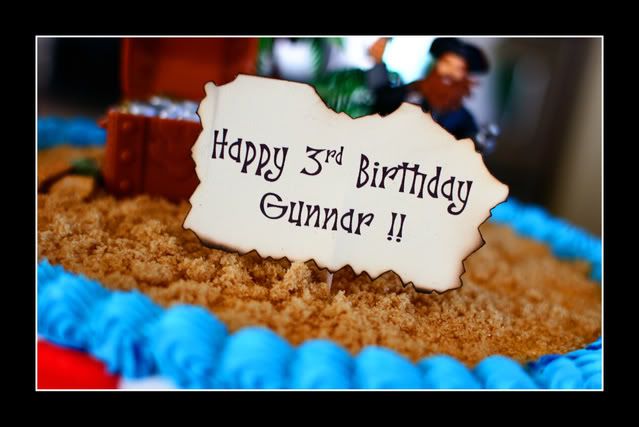 When a pirate completes years it is customary to share in the year's booty.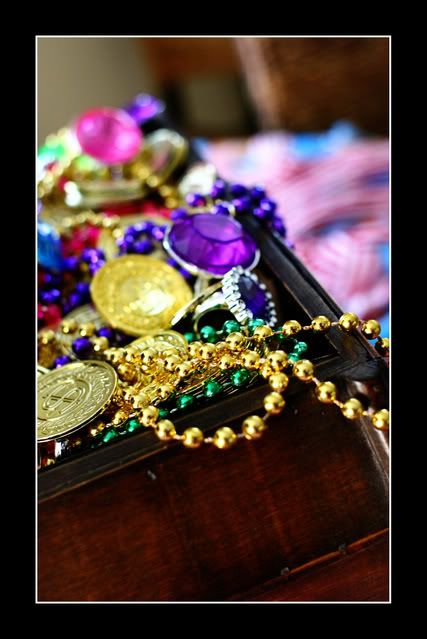 The Jolly Rogers were flown;




hooks were shined; swords were polished, and eye patches were re-threaded.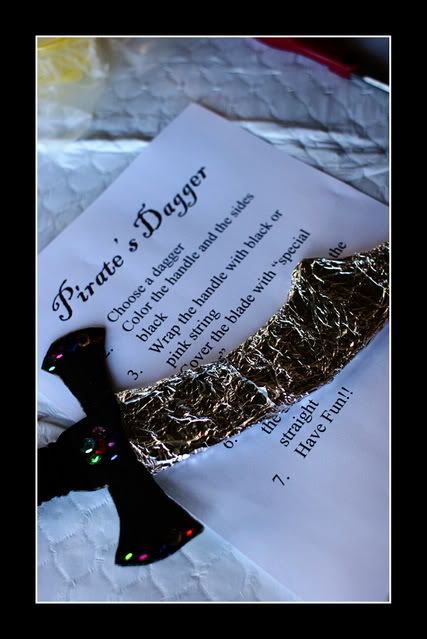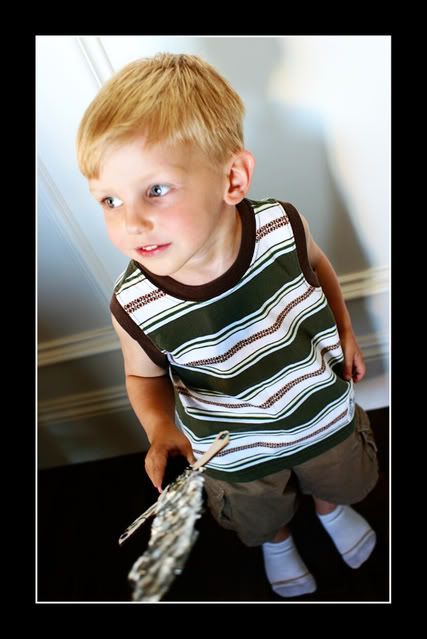 (Read the directions on this one; I was getting a little punchy. ;))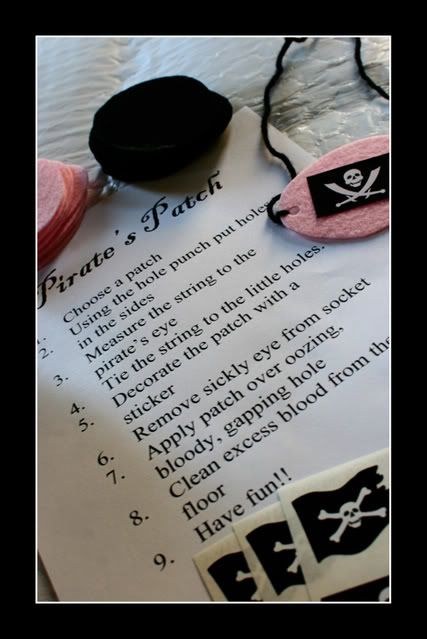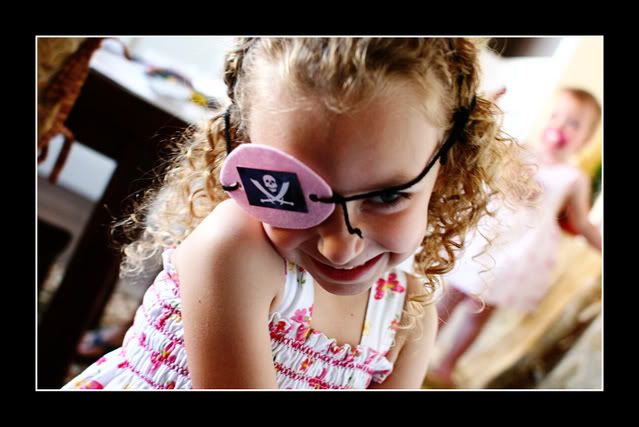 Treasure was hunted and found in tricky places.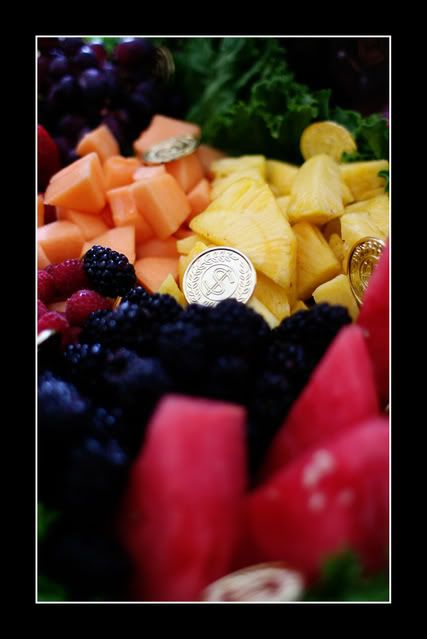 Many little pirates came dressed in the colors of their own pirate boundries.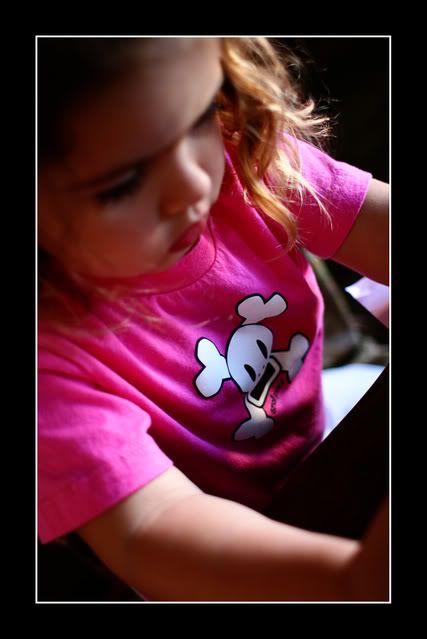 Baby Emmi scared away many an approaching matey with that skull and cross bones. ;) (So good to see you Adam. ;) Your visits are always "epic".)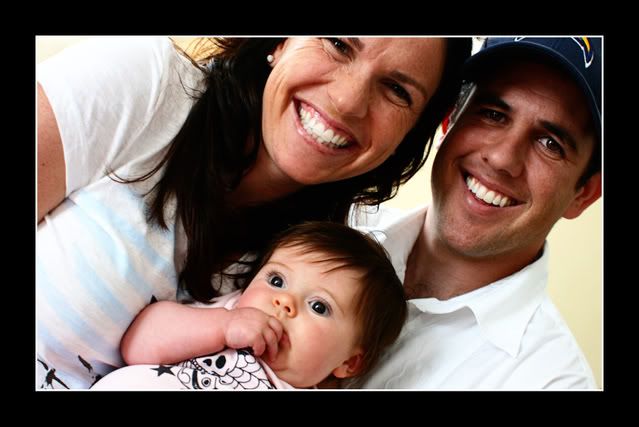 AARRRRRHHHH!!! I told this pirate to give me his "best smile". He's been at sea three years; I'd smile like this after stepping off the boat too.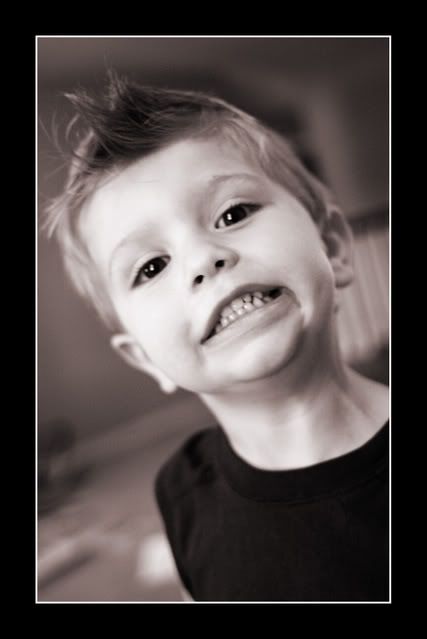 Once he got his land legs Caden was perfectly content playing with something unknown to pirates: boxes on wheels that ride on land. SINK ME!

(p.s. That blue band on his wrist is ultra special. He got it at the hospital; he's a big brother to a new baby sister! Hooray! We are so happy for you April and Matt! Congrats on your new arrival; she is perfectly perfect. Now hide her away before Pirate Caden sells her to the gypsy pirates or sends her to "Bammie's House." We love you guys. Congrats!!)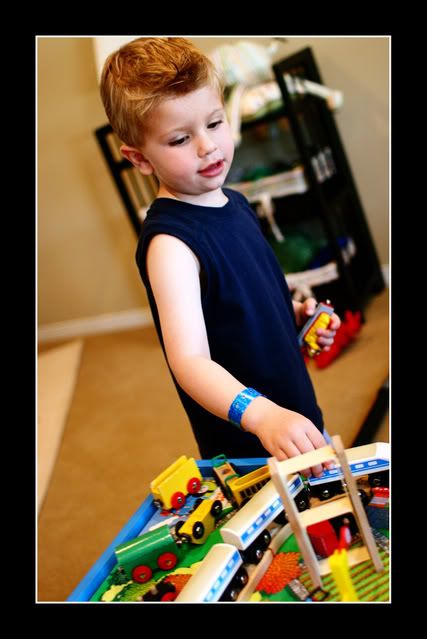 Pirate Gunnar enjoyed catching up on the latest news, "So, have you heard Captain Hook is retiring? Some say it is rumor; I just don't have the heart to believe that such a power house is leaving the blue. Oh well, I guess we will continue the search for ole' Davy Jones."




Pirate G also enjoyed and was so pleased with all the new loot he received. (I have been to kid parties before but this was the first where they were all so excited about the presents. I think Gunnar opened one of his own gifts. Which was fine; he could have cared less and I was more worried about knowing who to send the appropriate thank you too. ;) If your thank-you reads, "Thanks for the present; it was great." now you know why. ;) It played out like a fast forward scene from a comedic motion picture.)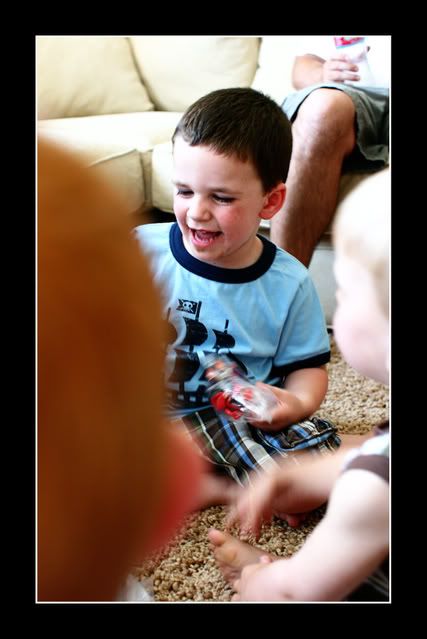 Pirate chantys were sung,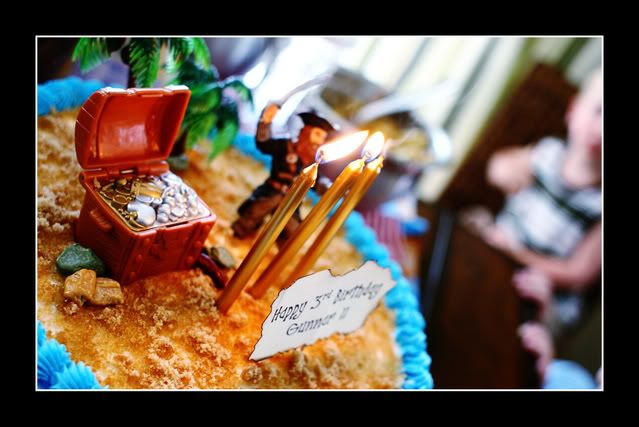 and delicious vittles were consumed. (My girlfriend Vickie made the cake. It was perfectly decorated to match the theme. She came one night to get one of the plates I was using and came back Saturday with a jaw-dropping cake. Gunnar loved it. ;) My waist loved it more than it should. ;))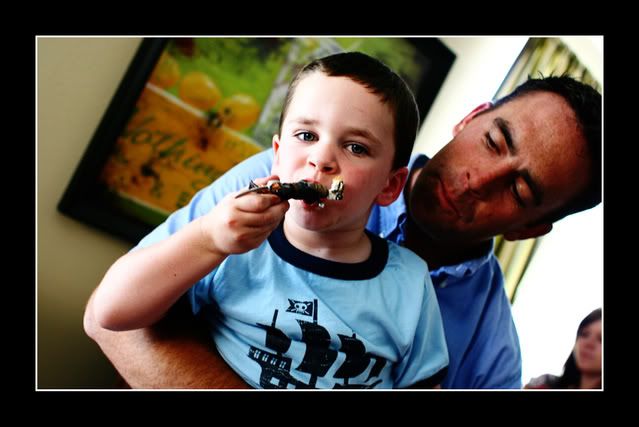 The pirates spotted an intruder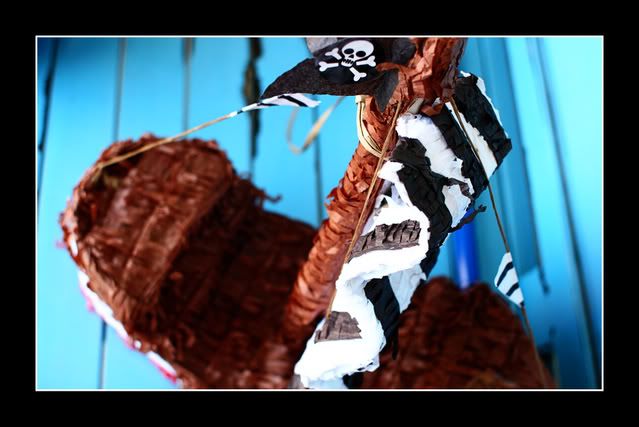 and beat it down, stealing all it's bounty.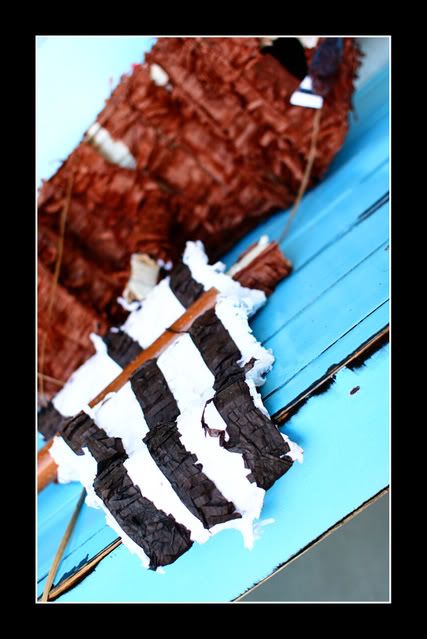 Then they bounced on a "wave simulator" for the remainder of the party. Some bounced the remainder of the day,




and it turned into a sad pirate tale when the bounce house sailors came for pick-up. Pirate Gunnar shed many a salty tear while saying, "mine bounce house, mine bounce house."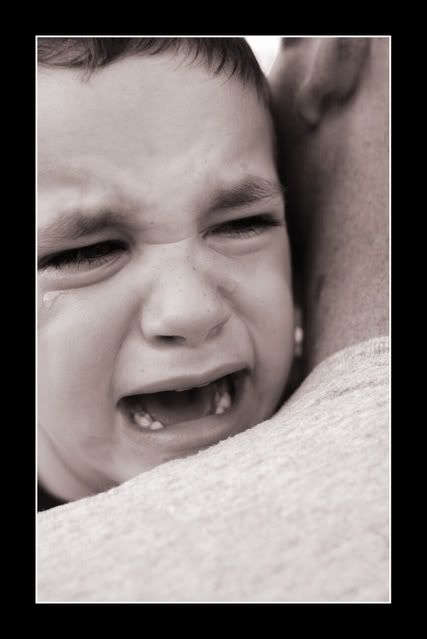 Pirate Gunnar and his mateys plundered from sun up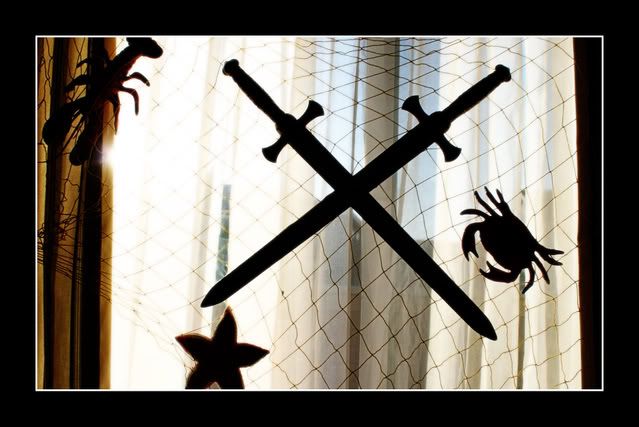 to sun down. Some pirates fell asleep before others.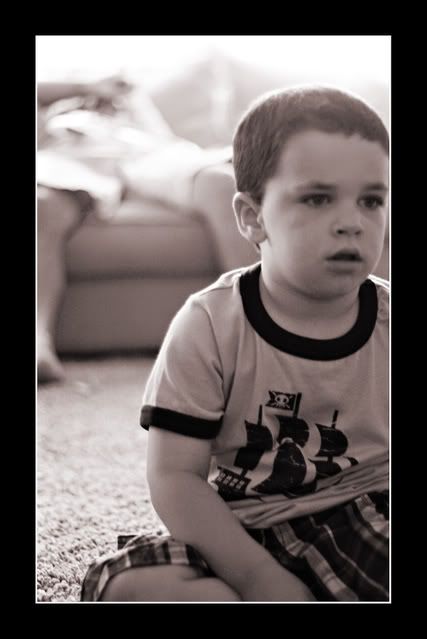 Others fell asleep way early while watching an episode of "Doobie a Doobie".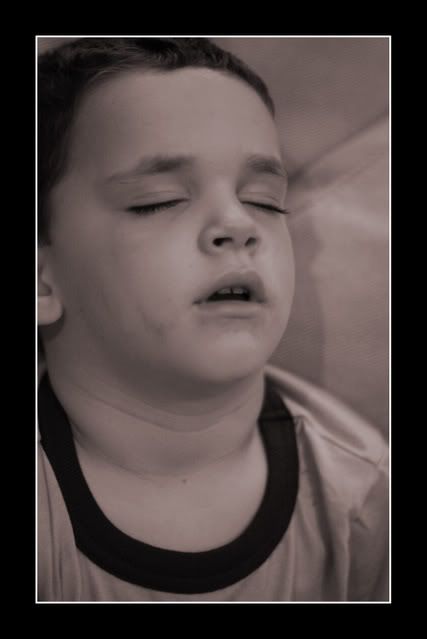 Gunnar, May you remember that celebrations are not reserved just for birthdays. Celebrate life son and all it has to offer you. Your life will be full and truly rich when you do.

If you discover something joyful in each day you will always find treasure.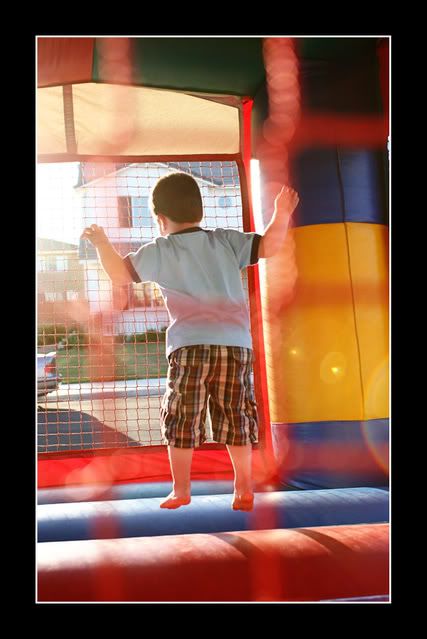 We love you, Gunnar. You are a gift to us; each day with you is like a birthday. xoxo Mom and Dad