I am working on a project for my sis-in-law's company. It concerns washers and dryers and such. It's cool and fun to be a part of. Gunnar and I rolled to our nearest laundromat today for a little inspiration.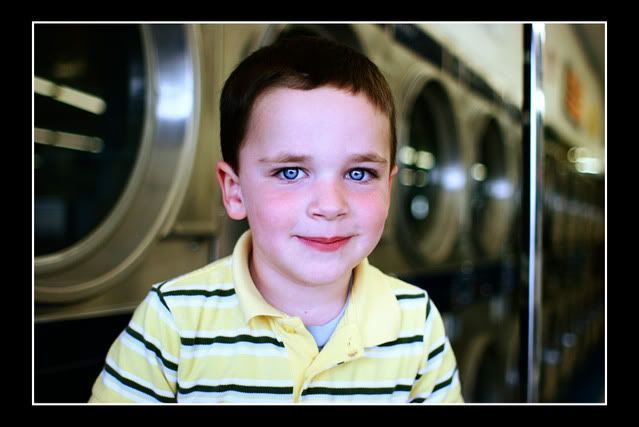 Remember the last time you had to fish through your car, the couch, or a roommate's drawers to have money to do your wash?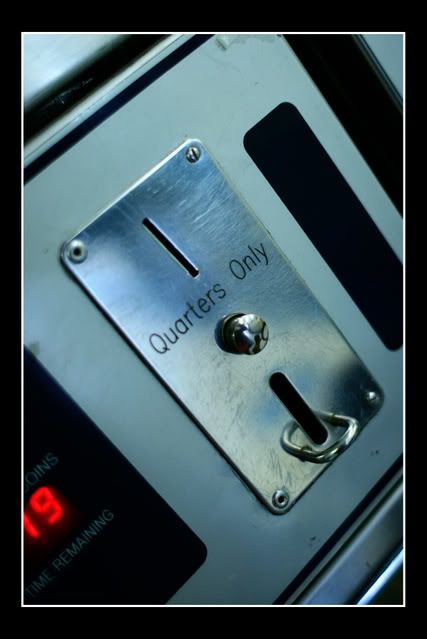 It makes me laugh a bit thinking of the laundromat stories I have stored in my memory from college. A particular tale concerns my groom. I asked a few questions tonight to clarify the story and I was right, it is just as I remember. If you didn't stay by your laundry then the minute the washer or dryer finished someone was there to remove your clothes and replace them in the mechanism with his or hers. Sound familiar to anyone else? It happened to me all the time and drove me crazy because my clothes were never finished drying (the washers and dryers at my college apartment complex were recreated from WWII scrap metal; you had to run things through the dryer twice, maybe even three times before they were dry. It got very expensive after a while.)




One Saturday after we had been dating a while Jaren and I, by chance, met in the a laundry room to wash, not to do other things. Come on. ;) We chated for a few seconds while switching our clothes. I was a touch embarrassed because my wet load headed for the dryer was my itsy bitsies, if you know what I mean. I quickly put them in my basket and changed them to the dryer. I headed back to my studies and Jaren to his apartment. When I came down to check on my laundry it had, of course, been taken out of the dryer. I found out later it was Jaren that took it out. He told me then and again tonight that it had been sitting there, in the dryer, for a really long time, and that he needed to get his clothes dry too. Sure J.

I don't see you rushing to get my clothes out of the dryer these days. ;)

"Back off, Man! These are my unmentionables; they aren't dry yet."




"I'll just have to stand here and guard this dryer. Seriously, I don't want anyone handling my Thomas or Pirate underwear. They haven't even been worn yet. Geez. I am just washing them for when I am ready to wear them. Until then, I will protect my post so no one touches them prematurely."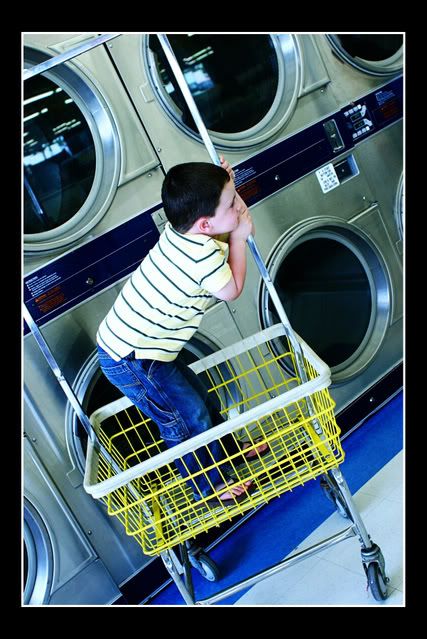 "Seriously. I left for like two seconds to get a Gatorade and play a video game. Who touched this dryer?"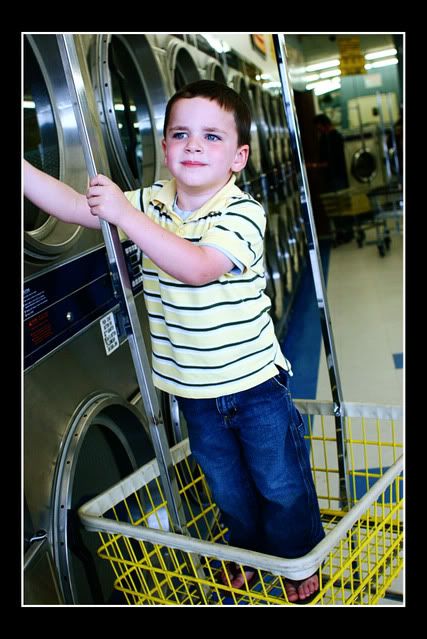 "I'll just have to get cozy then and resume my watch."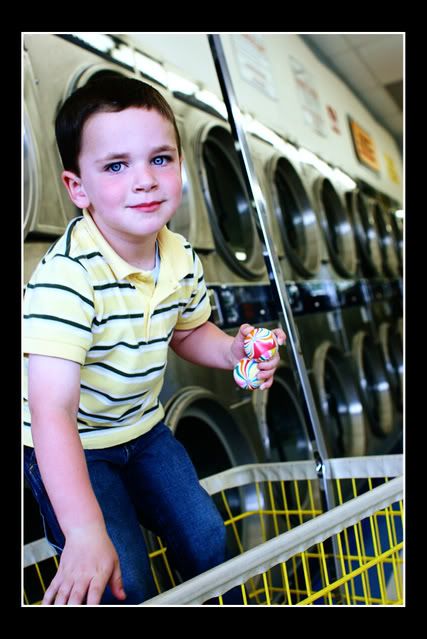 I used to stay down by my clothes too. I would do my homework in the laundry room sitting on my respective washer or dryer until they had finished, as many cycles as needed.

Gunnar, if you go to BYU I know several people in the neighborhood with washers and dryers at your disposal (your grandparents and your Aunt Kori). Go to their homes. Then you won't have anyone touching your "Thomases and Pirates". They might still be new by then! :) If you go somewhere else, Dad and I will send you extra quarters; you will need them.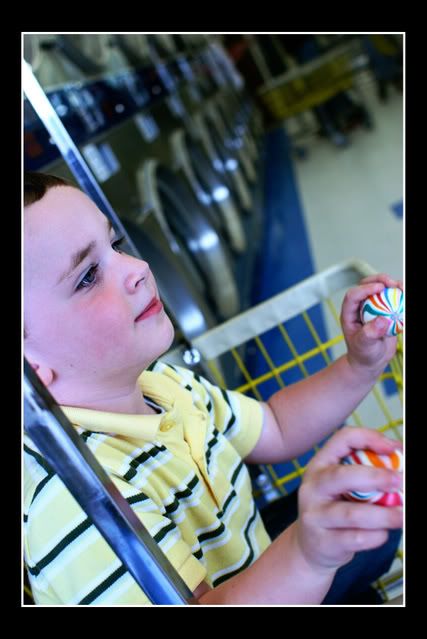 I love you little man. I can't believe it is almost your birthday! I have washed your clothes the past three years and will wash them for the next three. After that, it's your job. ;) Thanks for the fun outing. "What shall we do next?"