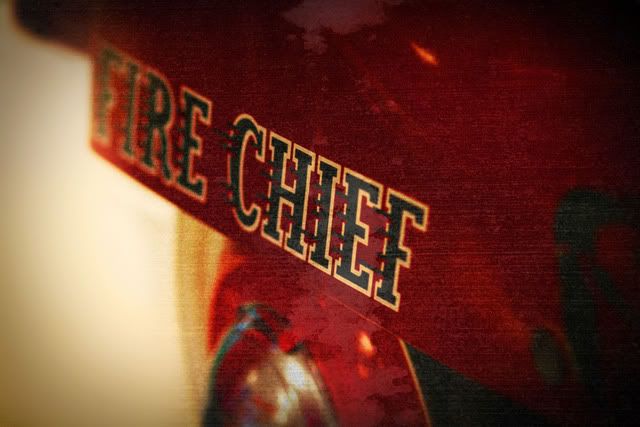 Gunnar needed a haircut. I took him on Monday to a place that is apparently cool, I mean that is what the place calls itself, "Cool Cuts". All I can say is if a place can make my son NOT cry while having his hair cut then it is pretty stinkin' cool. I'd even say magical.

Pre-Game (He is usually ok at this part. It is when we go back to the chairs he starts to get sad and weepy.)
Oh, the re-growth. You know it is bad when you can't even tuck/gel/clip/bobby pin it behind the ears.




The stylist called his name.
"No hairs cut mom!"
"Come on Gun, it will be fun."
"You get to ride in the fire truck!"
"Huh?"
He has been to this place at least 3 times before, but Monday there was something special about sitting in a fire truck.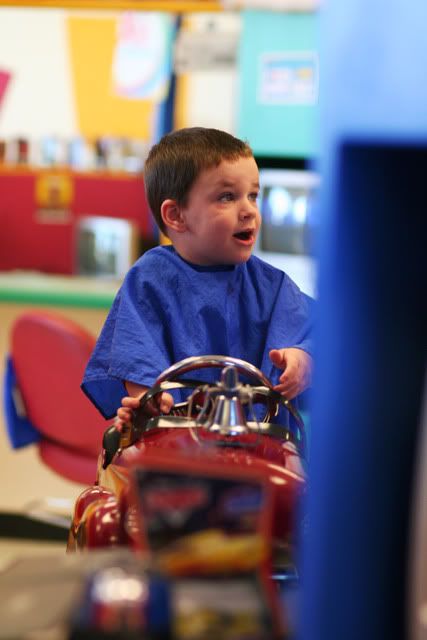 He was chatting like he owned the place, telling the stylist all about himself. She understood nothing; I got everyword. He was doing great until she pulled out the clippers. Then he dug deep in his Nuzman 6 pack gut and found fresh courage. He told her exactly the way he likes it.

"Listen Lady, I like a 2 around the bottom and a 4 on the top. Go slow with the scissors, they scare the toots out of me. And I don't care for the trimmer you use to finish things but I know it is required for a pristine look so go ahead and use the mechanism, but give me warning before you rev it up. Oh, and I hate to have hair in my nose. Got it? Ok. Proceed."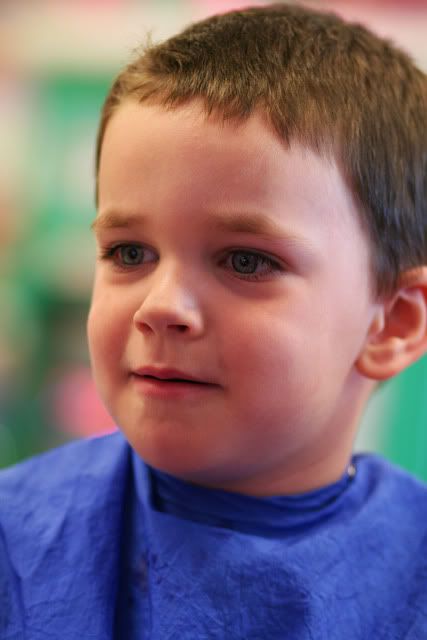 "I'm ok. I'm ok. I can do this. Stop pushing on my head Lady!"




"Hey! I feel hair in my nose."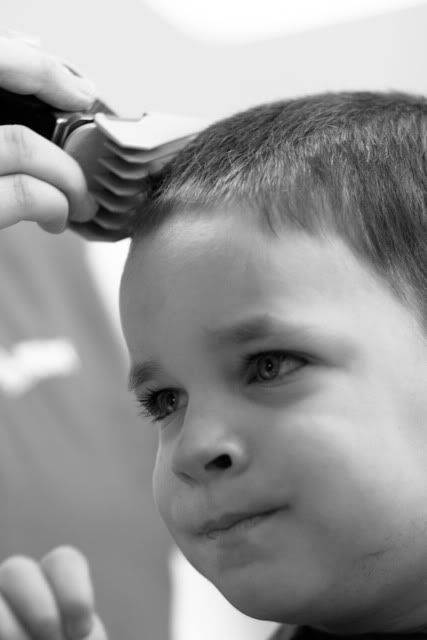 "Were you listening to me? I said NO hair in my nose. Geez. My mom is paying good money for this service."




Yes, I have back hair, a lot of men my age do. Alright? So what of it? Thanks a lot Dad. Shave it too."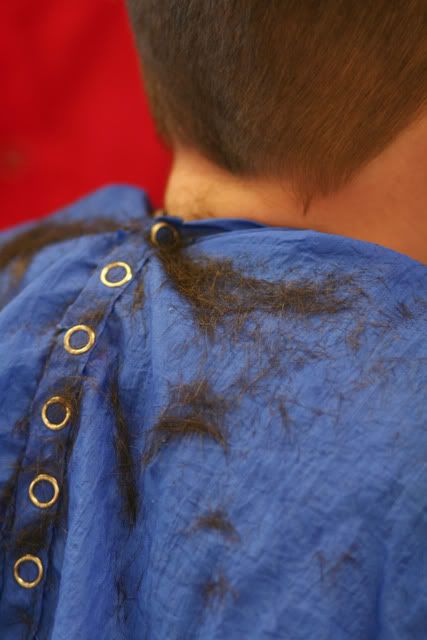 "Does this thing go any faster? I am putting the pedal to the metal. I feel the need, the need for speed."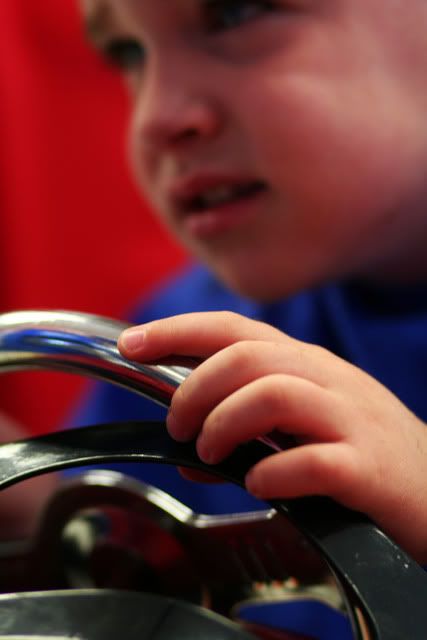 The engine also had a bell. Gunnie kept ringing it. Maybe that is way the stylist had to hold his marble so tight.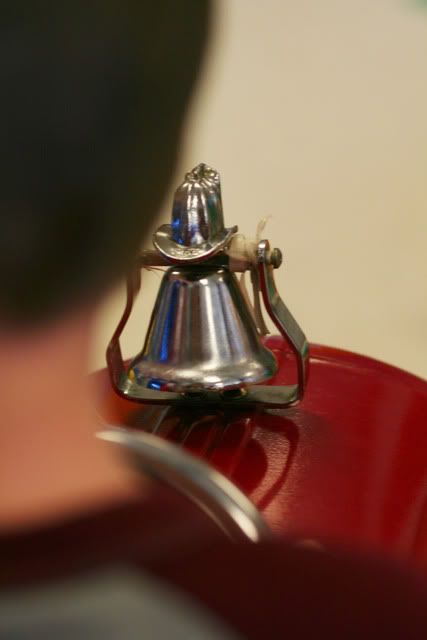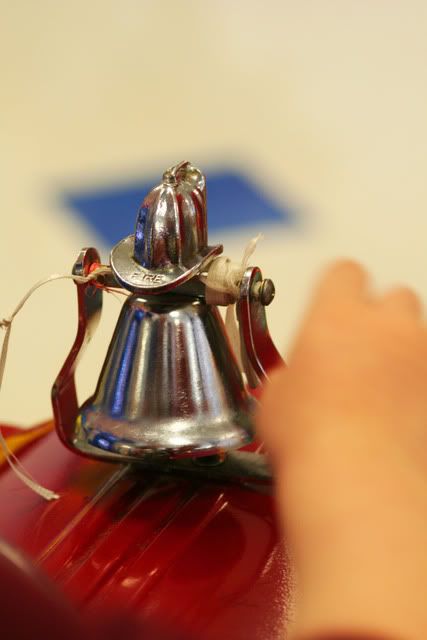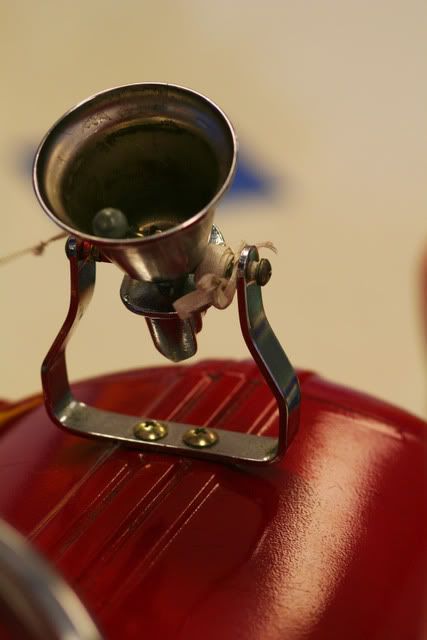 Some finishing touches.
"I usually don't like it "pikey" Lady, I usually like it "sweeping", but today is an exception. Please feel free to use that special pomade madam."




"This is why I'm hot. This is why I'm hot."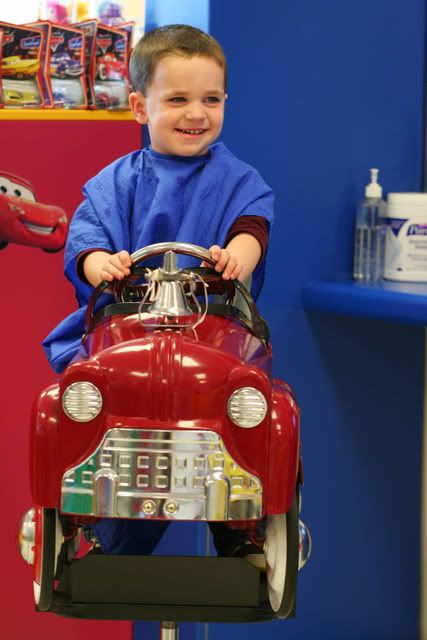 My dad used to say when he had his hair cut that he had had his ears lowered. Monday Gunnar lowered his ears successfully without any tears. Congrats, Gun!!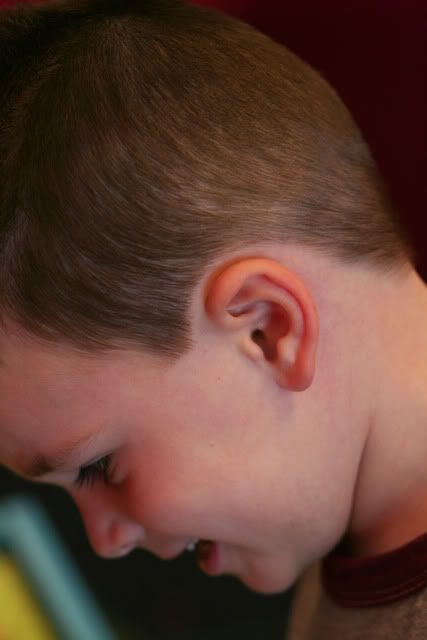 Here's the after shot channeling Maverick himself.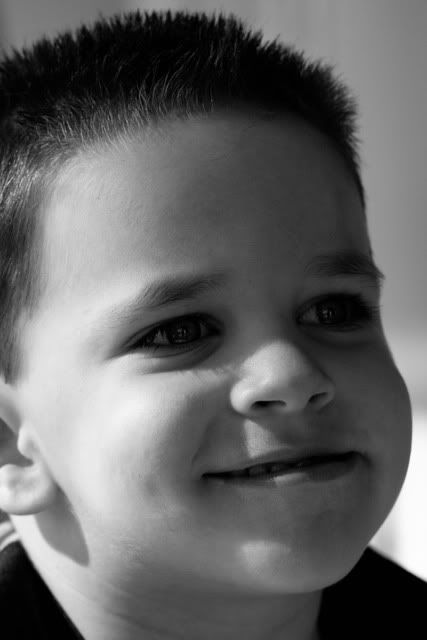 and ummm, urrr, Popeye?




You look good son; you look good. I love you Sweets- Mommy Mom