larkin has decided to party like a rock star all night long. the girl can wail.
by morning she is ready to sleep all day...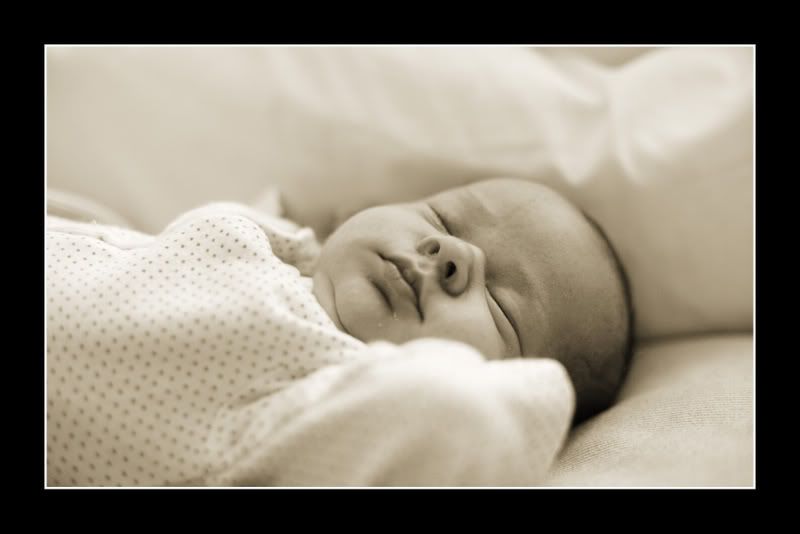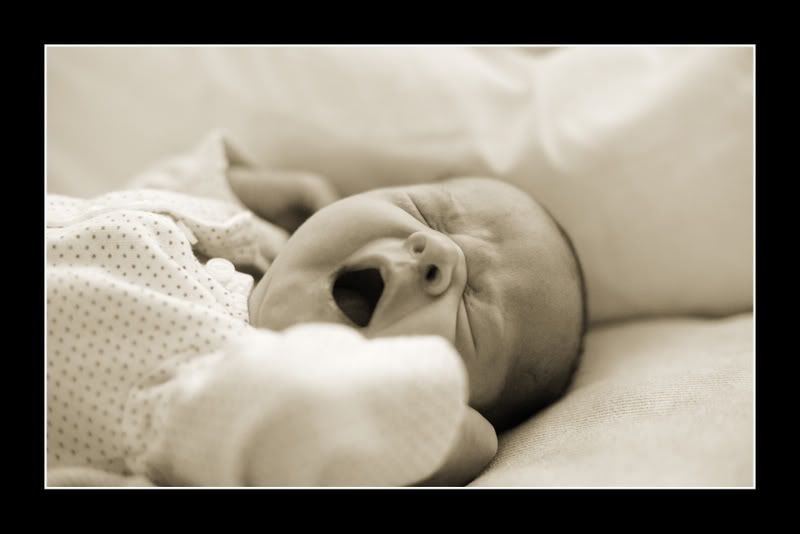 and gets a little upset when she is woken up prematurely.
check out that stink eye...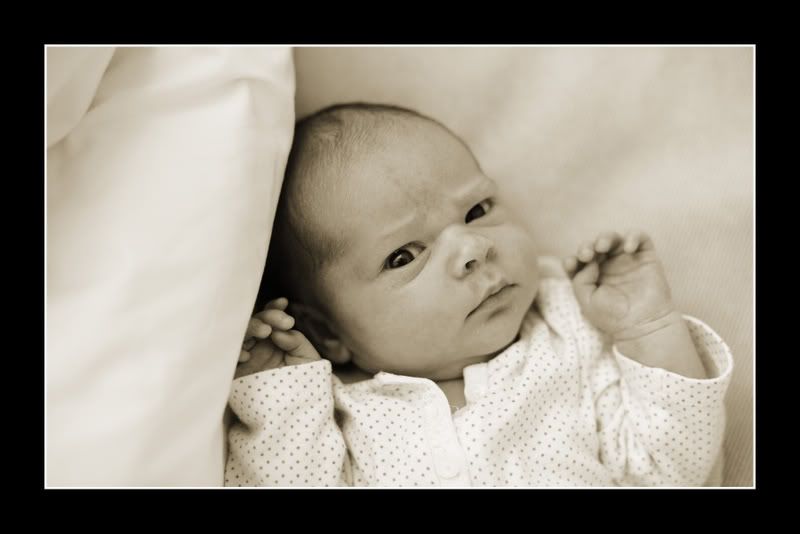 and in true rock star nature she is ruling the roost. my new mantra: you can do this! you can do this! YOU can do this!!
I will sleep again...someday...