Ever have those weeks were it feels like you are running on a treadmill and your speed keeps in- creasing and increasing? I had intentions of posting all these funny things that happened during the week, but then the treadmill started going at warp speed and I didn't have a single second. Here is the week in review.

Saturday: Cleaning Day

We needed to get the house cleaned for a party Jaren had planned for church. Since company was only going to be downstairs we focused our efforts there starting in the bathroom. Gunnar loves to be in the thick of things which is great, so he stripped down and jumped in the shower to clean it with Jaren (He must think you have to be naked whenever you are in the shower.). Jaren started telling me a story about being in high school and how after practice the team would play this "game" where they would pee on each other and see who noticed and who didn't. Fun game. Anyway, Gunnar apparently was playing that game with Jaren while J was busy scrubbing the shower. Hysterical.

Sunday: Easter

The holidays are starting to be so much fun now. Although Gunnar didn't want to see the Bunny who left his treats, he still enjoyed hunting for what he left.




This year he was gifted a lot of things that grow in water, but they take days to grow. We kept trying to explain that it was going to take a couple of days for him to see any results, but he kept checking the bowl. In fact the second we got home from church he headed right to the dish were his new pets were growing. It was cute. I didn't get a picture of them...dang it! Oh, well they are the kind that re-grow. I am sure we will put them in water and make them grow again.

This was his favorite gift: a chicken that pooped bubble-gum eggs. Thanks Grandma! I have no room to talk; we gave him some flarp. Here, the chicken is flarping. Another classy Nuzman moment.




Hunting for all the eggs was super fun; he was oblivious to the tooth decay inside. AWESOME! More for us! He is different than most kids. He likes to sleep with the door closed, eats all vegetables, and he is not bribed by toys or candy. He actually could care less about that stuff. But hunting and gathering things...that's another story.

They were going so fast finding the eggs it was all a blur when we were done.




Of course in the excitement the basket was dumped and the grass got all over. Every mother's Easter nightmare.




We dolled-up and headed to church. You have to get spirtual on Easter.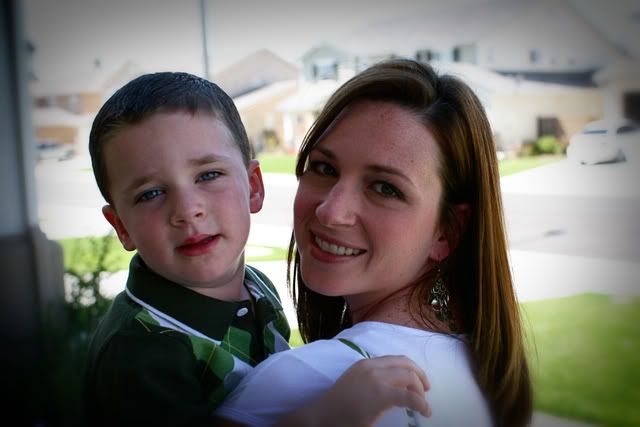 After church we quickly checked on the things growing in water and then went to have dinner with some good friends.




We didn't have cookies for dinner but this picture illustrates the standard of food we ate. IT WAS AMAZING! I for sure made an Easter pig of myself, but the food was so stinkin' good! My friend Vickie comes from a catering family. You can imagine the spread we witnessed and consumed. It was outstanding. Dinner was followed by more hunting. Once again it was all about the eggs, not the contents.




It was a beautiful day filled with Spring, family, friends, and fun.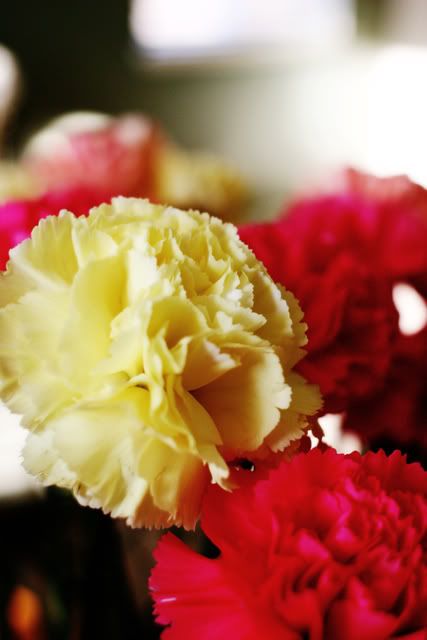 Monday: Work Day

We had a play date at the Carl's Jr. playplace. The kids loved it, the moms did too. We could actually talk while the kids were contained in one place. Gunnar kept welcoming all the new kids that walked in. I started to feel really sad when no one acknowledged him. He came over to me and said, "Mom, the kids no hear me." It made me feel sad for him. As a mother I want to protect him from all those things that make his little heart hurt.
We headed home and I headed to tutor for 6 straight hours.
Came home from tutoring and did grad school homework until 2:00am

Tuesday: Dr. Appointment

We got up early, got ready and headed to a check up for our new baby.
The doctor says he has never seen such a good looking baby. I thought that was so funny seeing as I can't see any features at all, but I will take his word for it. The baby was breech...we will have to wait one more month to find out what we are having.
Gunnar and I went to lunch at Nordstrom Cafe and headed home.
He napped, I did homework.
Jaren had his big party at the house that night.
I went to a friend's for free therapy and to work on some stuff for a big party I was throwing Thursday night.

Wednesday: Park Day

Headed to the park to play with some friends. The weather was gorgeous. Gunnar had snot running from his nose the entire time. That's always fun.
Went to work. Came home; did homework.

Thursday: Enrichment Night

LONG DAY! We started at the church decorating for a party I was throwing for the women at church. We decorated for 2 hours! Headed to a pet store to reward Gunnar for being such a good boy while we decorated. Went home. Finished up some details for the party that night and started working on a baby shower I was throwing on Saturday.
Jaren got home. I left for the church. The event was great! All the decorations, food, and games were outstanding! I love working with all those woman and am grateful for their efforts.
Came home. Fell asleep 2 seconds after I got in.

Friday: Sea World

We headed to Sea World for some wet fun. While we were waiting for a cute Seasame Street show to start Gunnar and I went on an adventure to see what we could find. He was so curious and was looking everywhere for the animals. I love how interested he is in everything.




I told him to keep looking, that they were coming...




Why does the Shamu show always make me feel emotional? I want to think it is the communication between humans and animals and how that really is possible. I also on some level feel sad for those great creatures. I remember seeing a show on Animal Planet a while ago about Killer Whales fins and how they start to bend when they are in captivity. Well, everyone of those whales had a bent tale. I don't know if I should feel sad about that or what.

The day was fun. Until Gunnar had a total melt down and cried through the entire Shamu Show. "This is the worst day ever Mom!" He saw a sword he wanted to buy on the way into the show and for some reason, "I will buy it for you after the show," wasn't computing.




We loved it though and had a really, really great time!! He especially loved the Beluga Whales and the Polar Bears, but he most enjoyed the gift shops at the end of each exhibit. Like mother like son.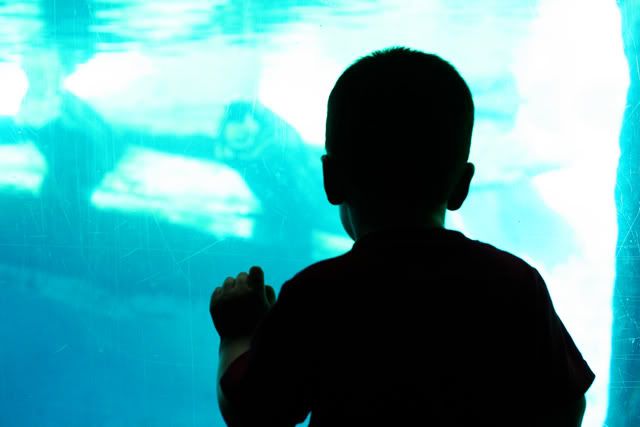 Saturday: April's Shower

On Saturday I gathered a few of my friend's closest friends for a small luncheon to celebrate the pending birth of her second child.

These are our good friends Matt and April. They are beautiful and gorgeous in every way!!



April has always been a dear friend to me. She is compassionate and has a heart full of love for all people especially those who are down trodden and in need of special attention. We met a few years ago at the high school we both taught at, and have been good friends ever since. She and her family took us under their wing since we are the lone Nuzmans in California and have always given us a place to be for holidays, special events, anything really; they have become our California family; April is like my sister. We have experienced so many of life's big adventures together: career changes, buying homes at the same time, having our first babies and now our second babies together, bachelorette parties, weddings, the list goes on. Big and small moments of life have been experienced together. She is so good at seeing the bright side of things and at listening and offering suggestions. She is emphathetic and always has a positive twist to add to anything that could be potentially bleak. I love talking to her and look forward to our daily chats. I also love how similar our interests and personalities are and how we get each other's joke immediately. ;)
For a while she was considering not having another baby. This made me feel sad because she is such a good mother to her son Caden, Gunnar's BFF. It made me sad to think that no more babies would be able to have her, and Matt, as parents. This baby is so lucky to be coming to a home with parents (and a brother) who are so positive, so compassionate, so loving, so playful and fun, so understanding, so interested in others, so welcoming, and so giving, not to mention so stinkin' beautiful and stylish. ;)
I can't wait to meet the newest addition to their family.
I love you Aps; thanks for being my good friend.

Sunday: Headache

The treadmill stopped. Abruptly.
My head is hurting.
I have a ton of homework to do.