It's good exercise for her to lift those flowers and bows that I insist she wear; it works her neck muscles! ;) We love you Larkee.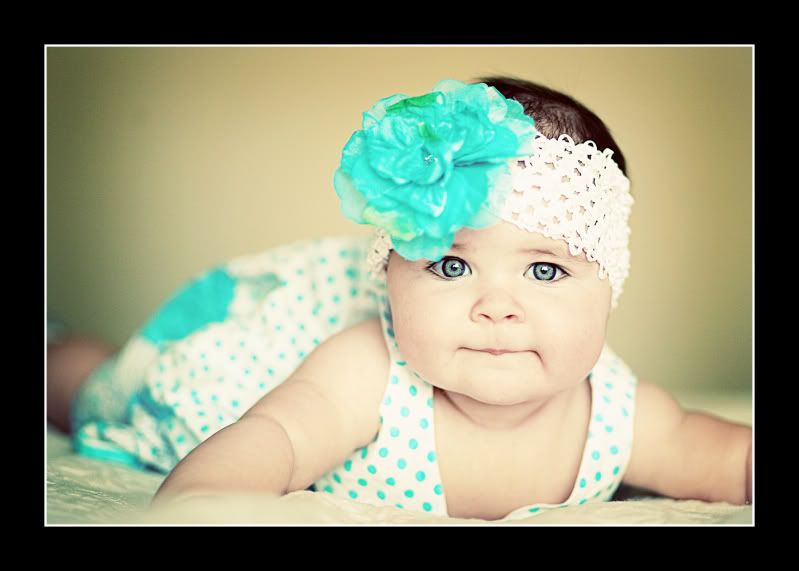 She is 7 months this month; don't turn your back, right? Where did my little, little 6lbs 9oz baby girl go? Now she weighs 17lbs. 17lbs. of pudding; I love it!! Squishy babies are the best.
More from Lark and Big Brother soon...

I have some great Gunnar stories to share...