Our trip to Arizona was just what we needed. Some time away filled with family, laughs, and lots of love. On the way home Jaren told me that he had discovered something while doing some cleaning... Apparently we have had a water leak for quite some time now. A leak that left 1/4 inch of water under our hardwood floor and in our drywall. This is what I can home to on Sunday:

That is our kitchen, under all that plastic. The damage started next to the fridge but traveled into the family room and clear to the front door.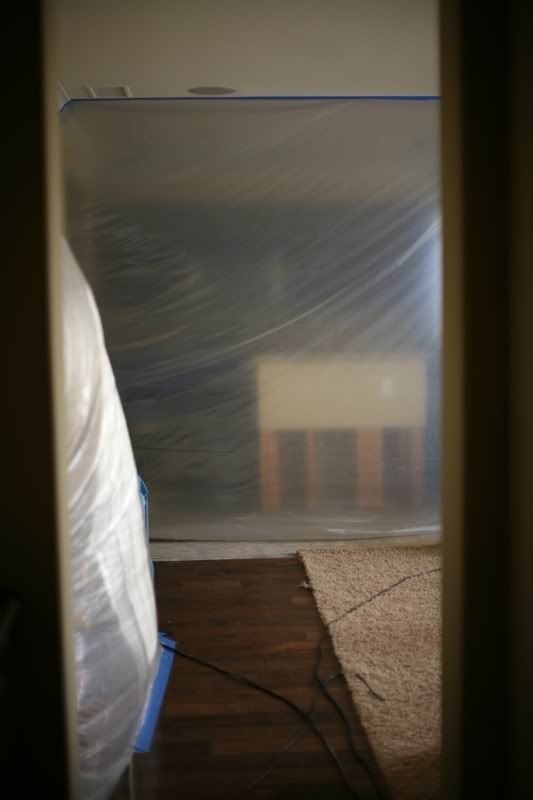 That's the front door...it traveled a long way.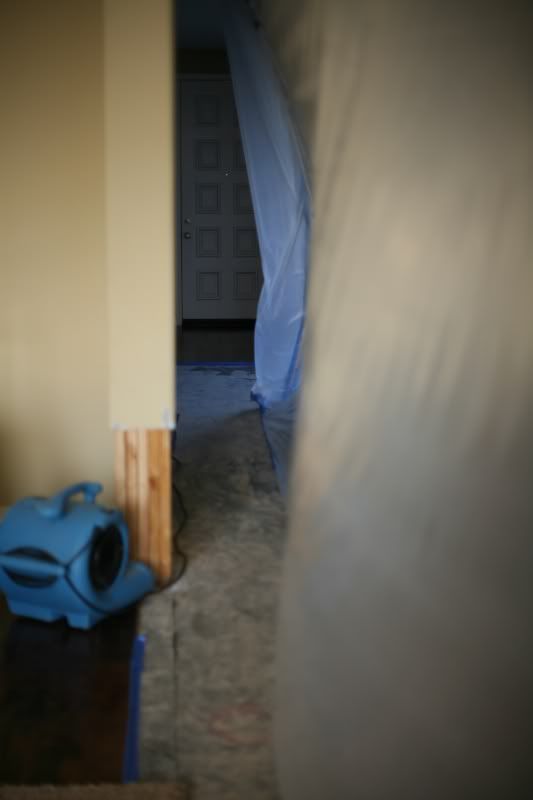 Remember the gorgeous dining room my man built me a few years ago? Damage in there too...
A lot of the drywall has been removed...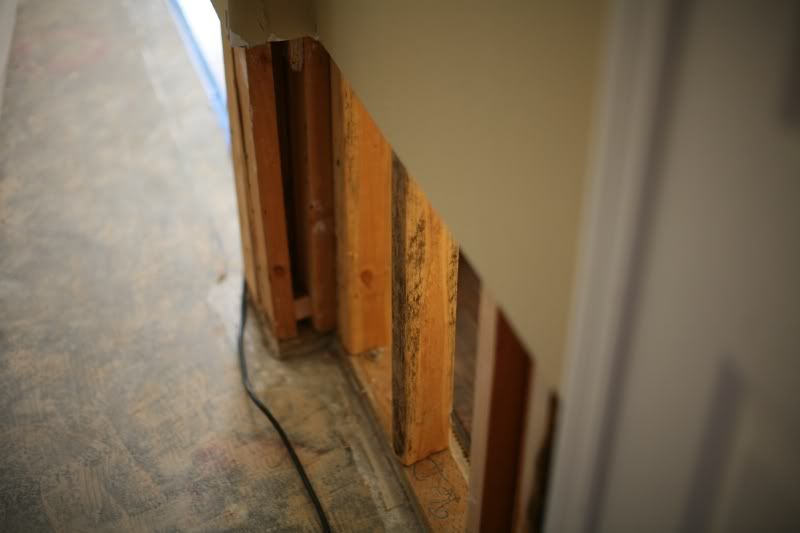 And HUGE pieces of the most beautful hardwood you have ever seen have been taken out...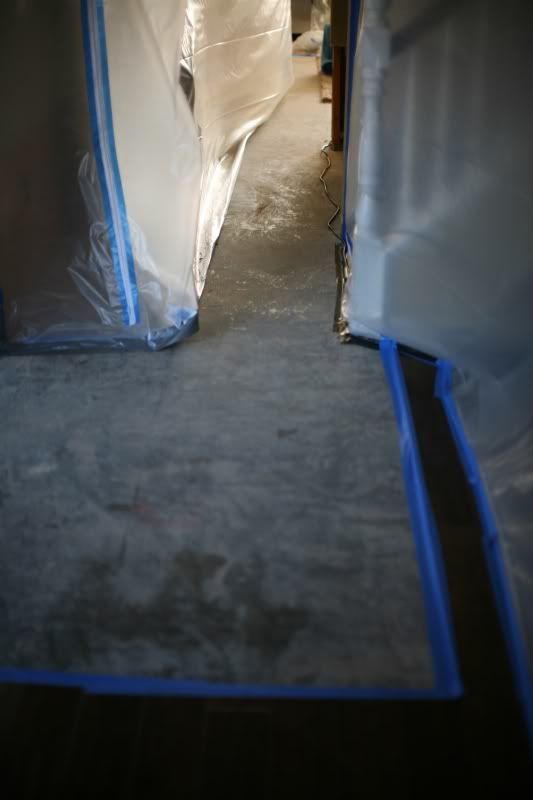 These fans blow constantly to help remove the moisture.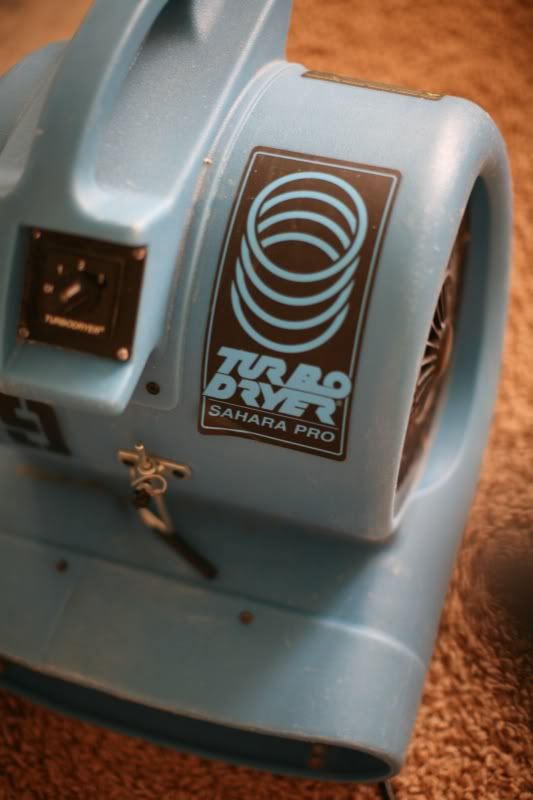 This is where our built-in is supposed to be. Jaren told me on the way home, "Good thing I hadn't started it right?"
(I have been begging for it for years now..., but yes, it would have been removed had he started it, and his work is so amazing
it would have broken my heart to have seen it destroyed.)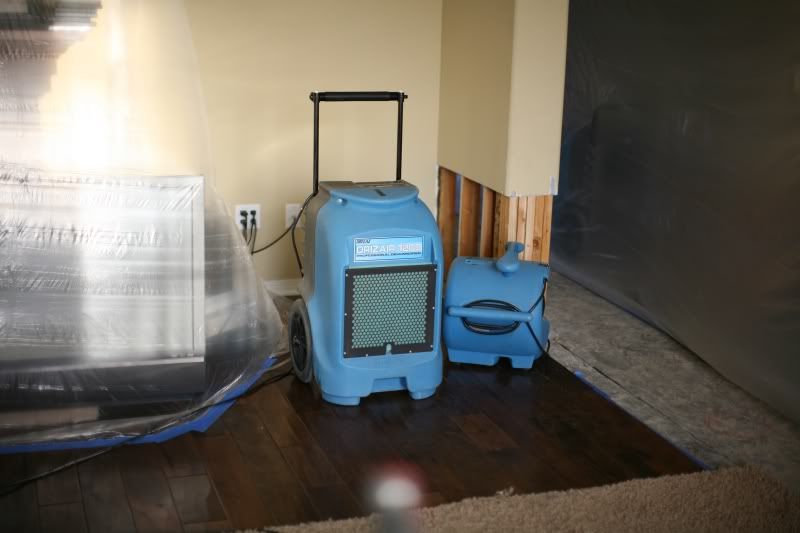 This is the entry to our upstairs. It reminds me of the film ET. Remember when they found out there was an
alien in the house and the quarantined everything?
Remember how they had zipper doors on every room? Oh yeah, we have ET doors. ;)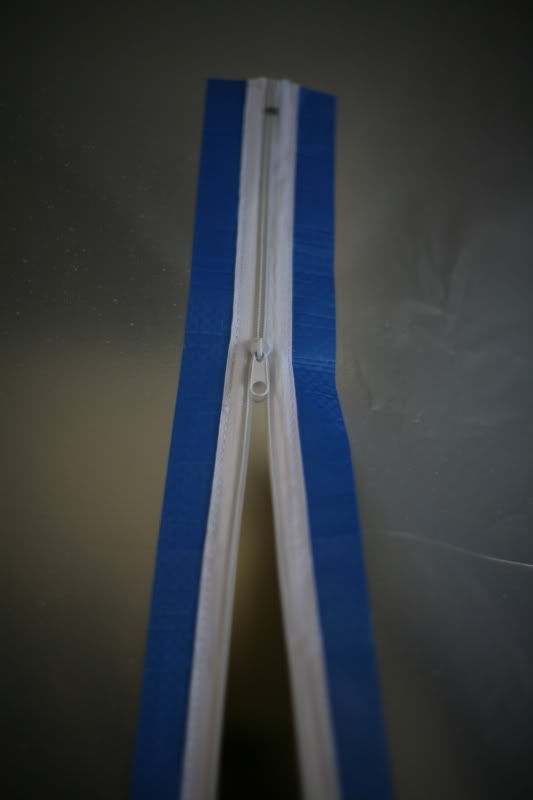 The silver lining? It is all under warranty and will be back to the way it was soon. ;)
The other super silver lining?
Our home-builder is providing us with all of our meals until the kitchen is restored.
So I guess I can thank the water damage for that. ;)
Here's something much prettier to look at. Just a peek from our trip to AZ. More to come of those soon, K