Just a few quick Gunnar anecdotes.

The other day Gunnie and I were having a heart to heart about his diapers. I told him that pretty soon they would be all gone and it would be time to wear his big-boy pants all the time.
He said, "Mom, I am going to wear diapers like my little sister."

Oh really?


Gunnar thinks "sitting on the couch and watching a show" is wrestle time. We have had to remind him a lot lately to not "crush the baby", because he will land on me just right and kind of knock his sister around a bit.

Yesterday, Gunnar felt the baby moving.

This morning I was changing his diaper, and he said, like most kids do, "Mom, see my baby in my tummy?" Then he took my hand and put it on his stomach. I lightly put my hand there and he said, "MOM, don't crush her."

Gunnar has been "helping" Jaren with the backyard. It feels like J has been digging forever. We now have concrete, three gorgeous trees and the dirt is sloped for sprinklers, and sod. Before the concrete poured Gunnar got out there to help his dad. He was actually hunting for treasure.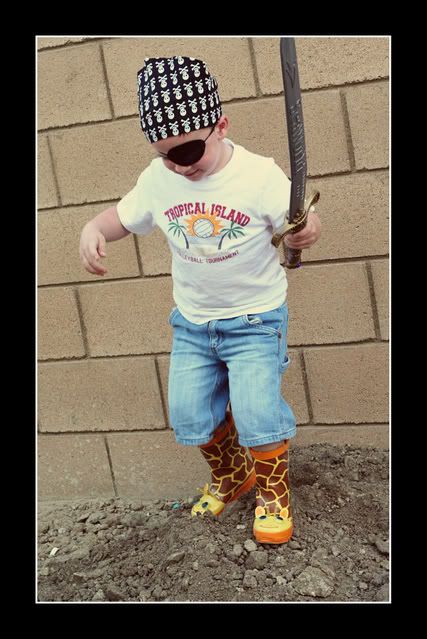 It's the giraffe boots that make him the fiercest pirate on the block.




And the Lightening McQueen wheels that make him the most threatening.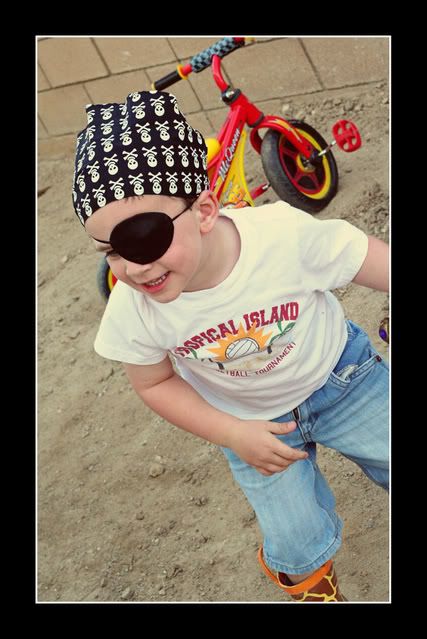 To the sweetest pirate I know- We love you. Thanks for all the love and laughs you give to our family