Several years ago when I was particularly homesick for my mom, a teaching colleague of mine in whom I had confided shared, "No one loves you like your mother."
So true.
There was something very magical about the time I spent with Annika and her new baby, Brooks Braden.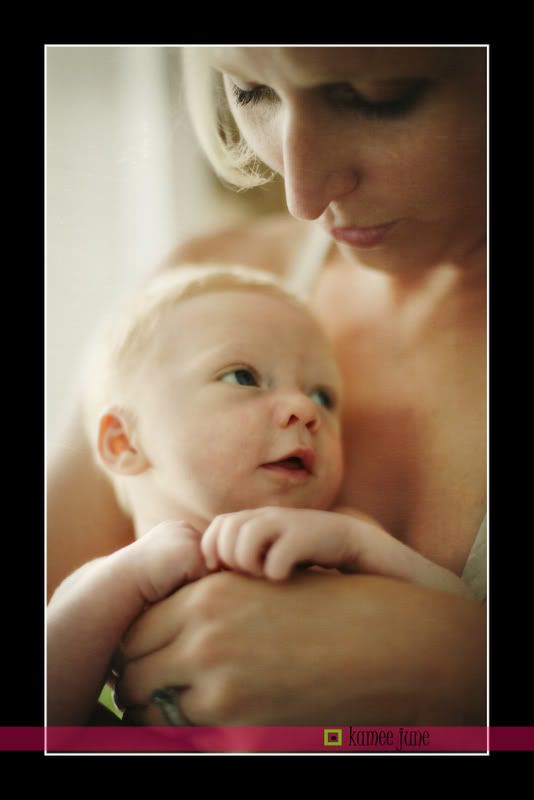 Their family has a tradition that boys have double B names, first and middle. (Isn't that a name made for a lawyer, a doctor, a CEO, a really great front-man for a boy band? I love it! ;)) It is so masculine and strong, yet hip and cool. Excellence choice.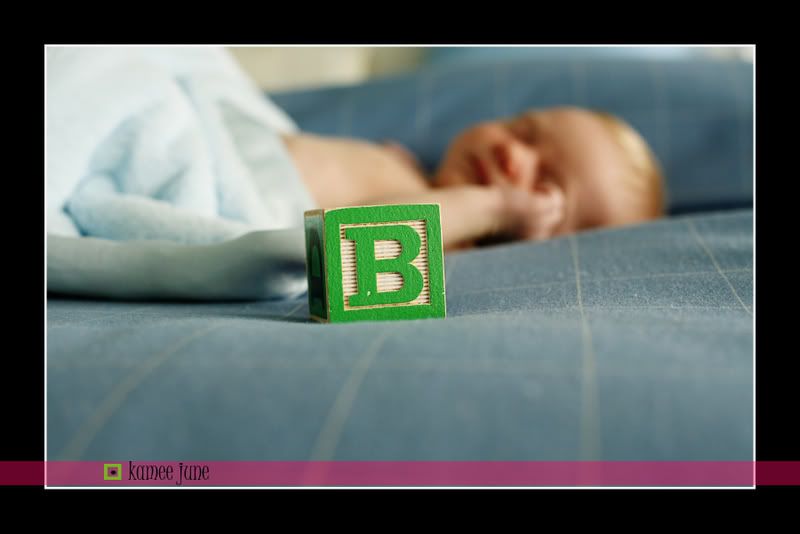 I loved the way she held him close and spoke so tenderly to him. He is barely a month old but the respect she was already showing her son was very endearing. Annika, you were made to be a mother. Your confidence at this new chapter in your life was refreshing and encouraging. I was impressed with your attitude and optimism towards motherhood and family. Brooks is a very lucky little boy to have you as an example, mother, and friend in his life.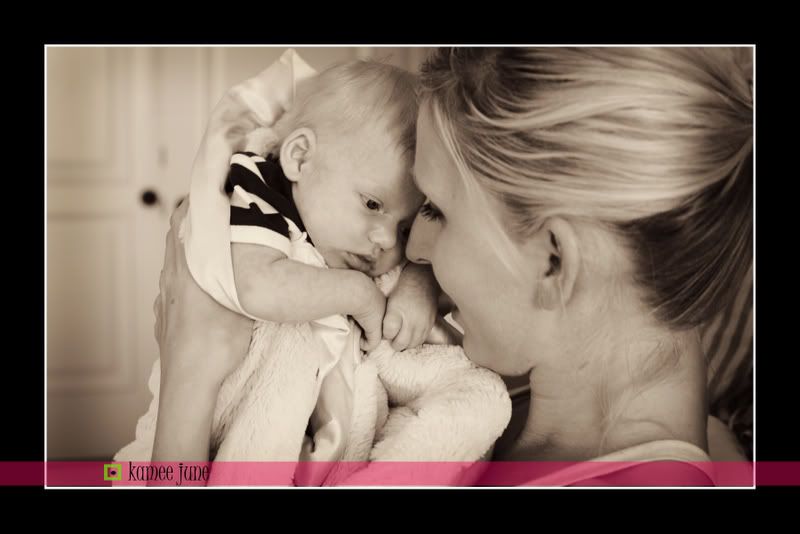 I loved his little hands in both of these, especially the second where he is holding mom's. The trust between a baby and new parent is so remarkably deep, the responsibility so tremendous, the love so profound. It is hard to imagine what love really is before knowing a baby that is part of you.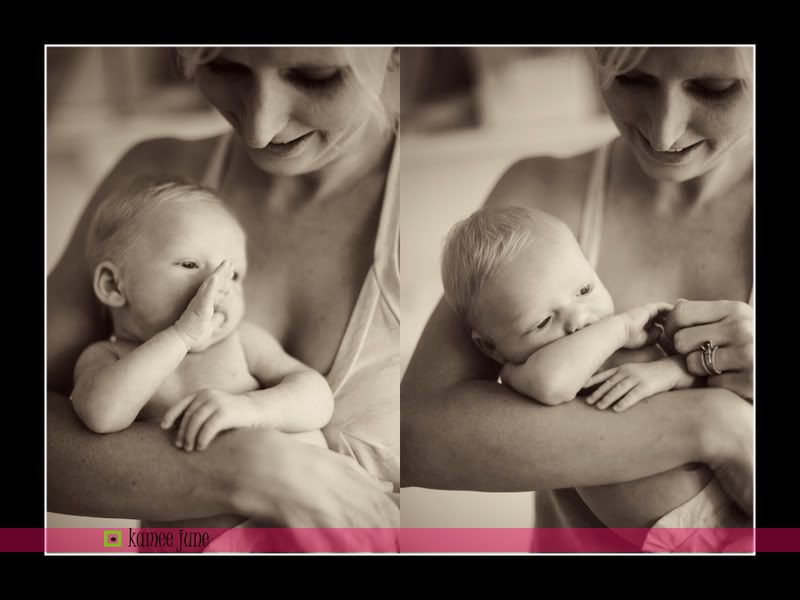 Brooks really is a very mellow baby. He only got an attitude with me once, but it was such a cute attitude I let it slide. ;)
He really was quite expressive.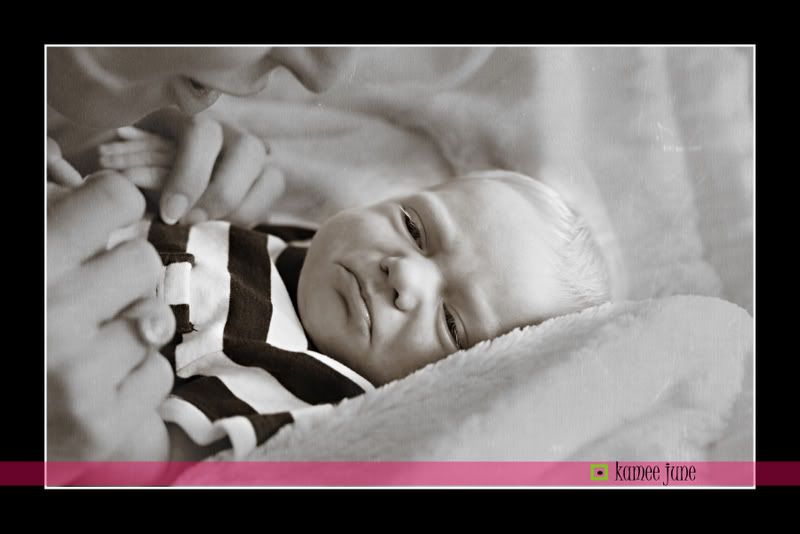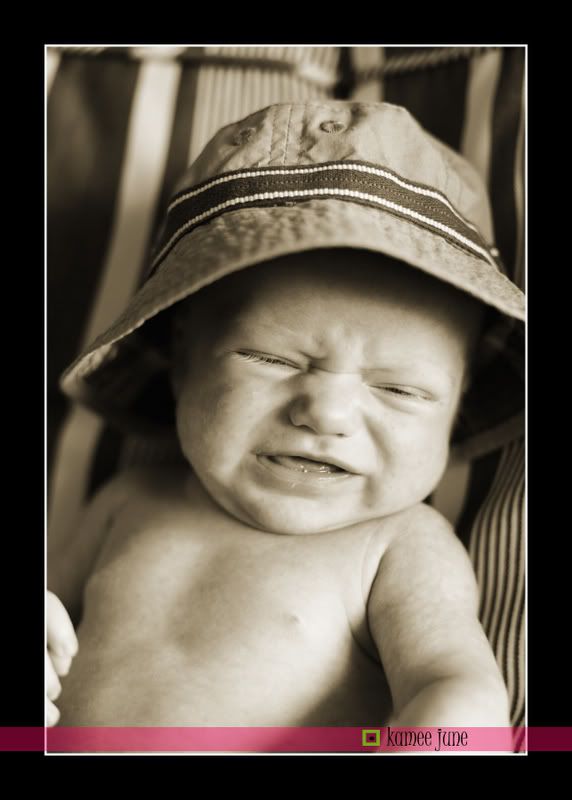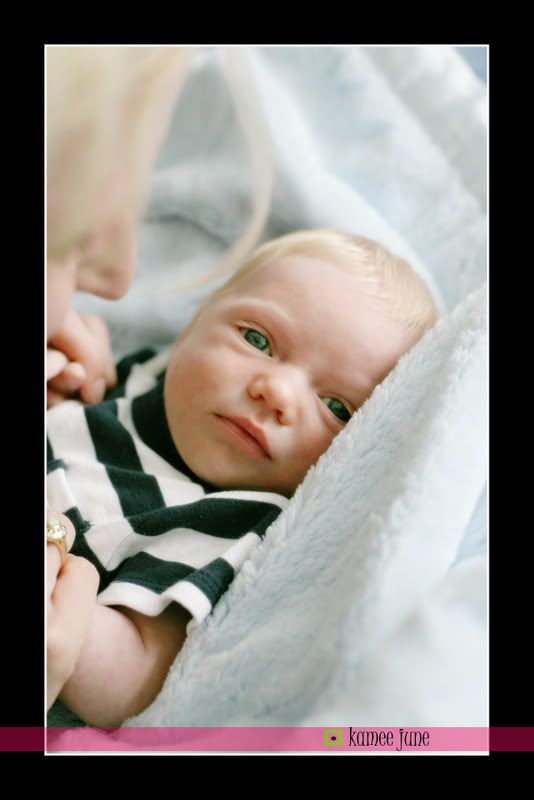 My favorite expression was this one; I think Annika and Brett will see it often. Like, right before he does something he knows he isn't supposed to do but wants to try anyway. Or right after he has just accomplished something he thought was a really good idea.
I love little boys so much. Their energy is resplendant. I also love how each little baby comes with his own spirit; a pre-destined make-up for life. This baby is going to be full of personality and good fun.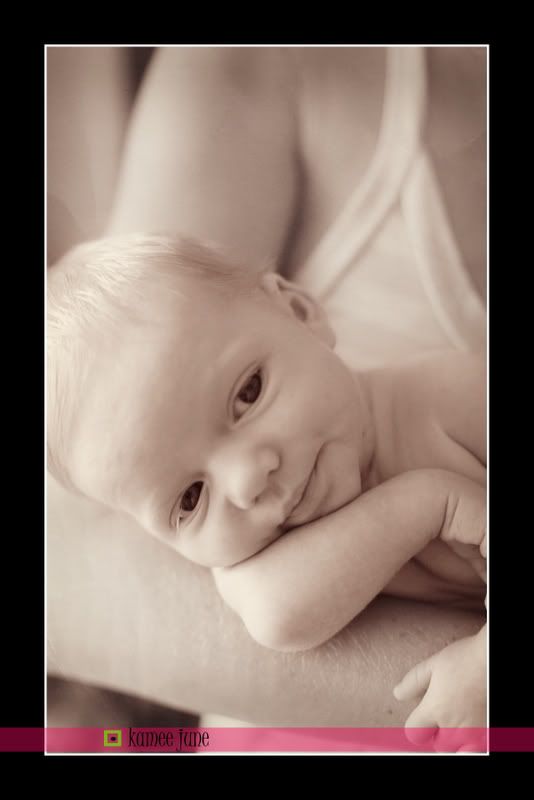 But for now he is a tender kiss from Heaven.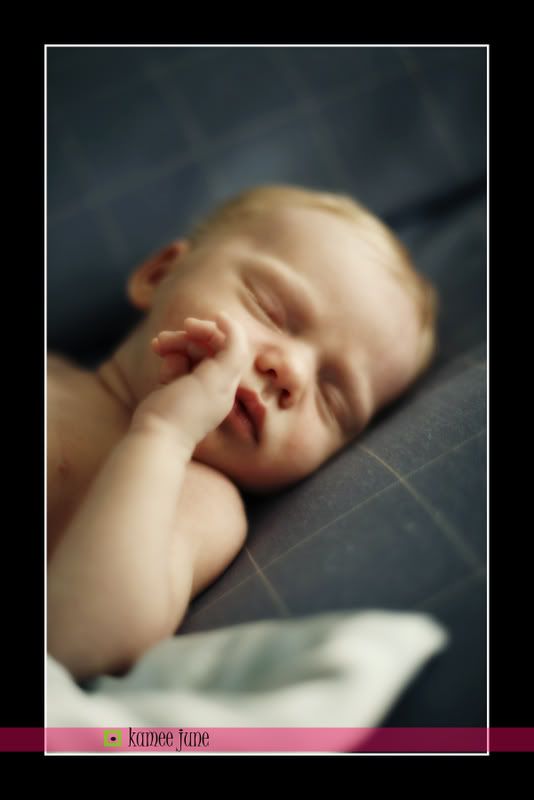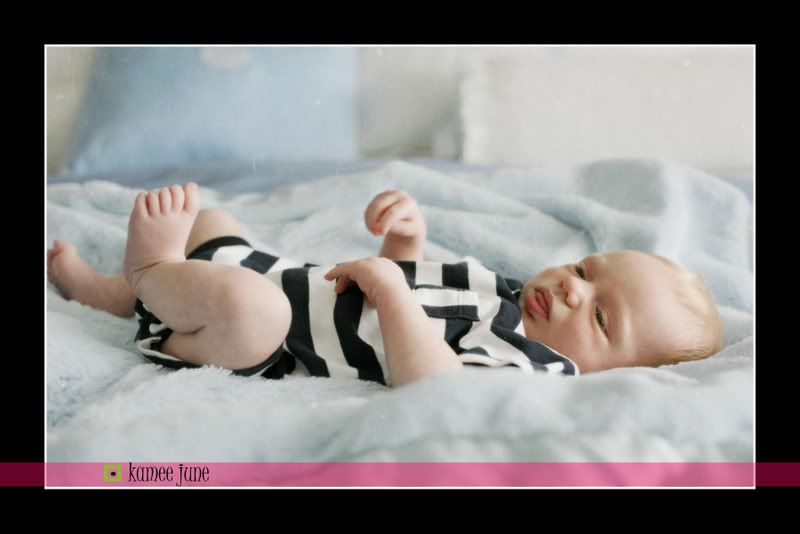 I memorized the lyrics to this song years ago. I am not sure why I memorized them, but I did and I love them and their tender sentiment.
"Baby mine, don't you cry
Baby mine, dry your eyes
Rest your head close to my heart
Never to part, baby of mine
Little one when you play
Don't you mind what you say
Let those eyes sparkle and shine
Never a tear, baby of mine
If they knew sweet little you
They'd end up loving you too
All those same people who scold you
What they'd give just for
The right to hold you
From your head to your toes
You're not much, goodness knows
But you're so precious to me
Cute as can be, baby of mine."
Annika understands time with her son; she was drinking in every moment and didn't want to be far from him; she is wise. Turning your back on a baby is like watching the clock jump passed days, weeks, months, lifetimes; they grow and change so quickly. Hold him close, Annika. Before you know it your baby will be a boy. Thank you, thank you a thousand times over for the opportunity to be with Brooks and to meet you. Your spirit and zest for life and mothering is charming, and your son, an ethereal treasure.
May you continue to love every moment of this... every moment of him...